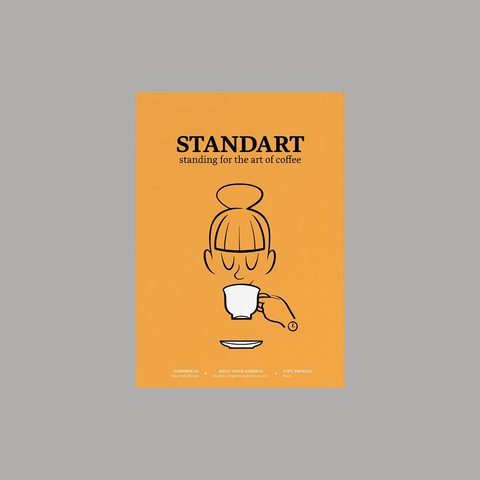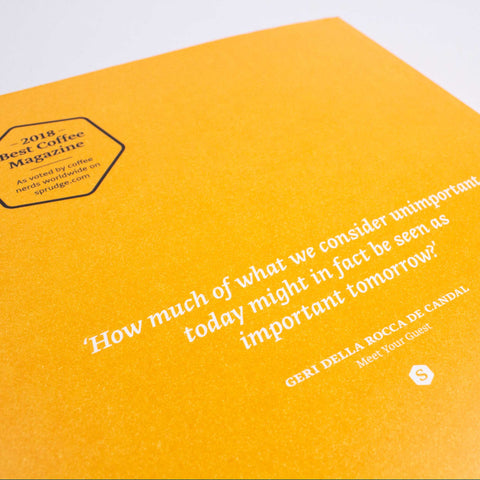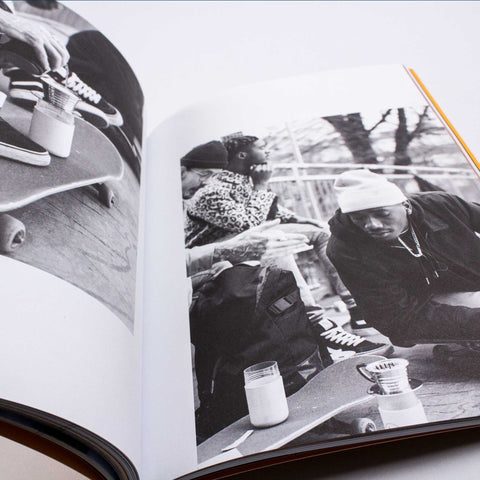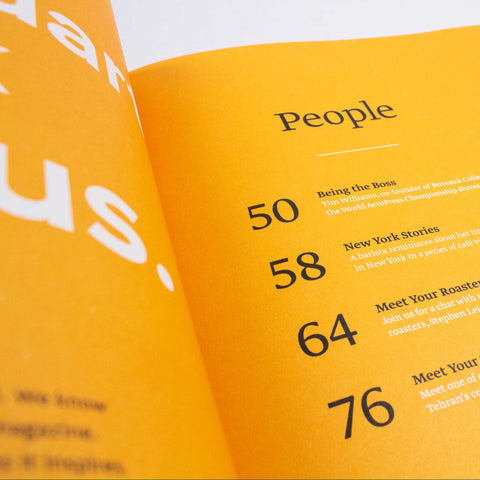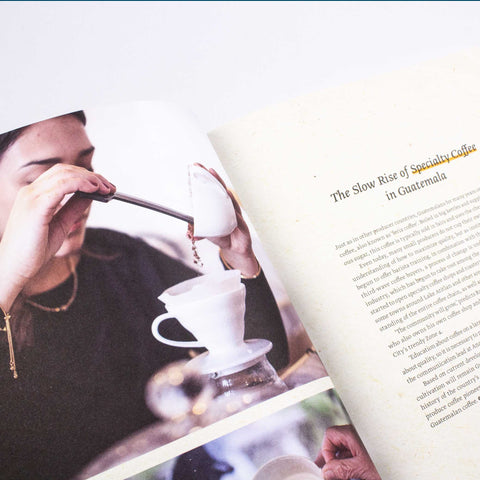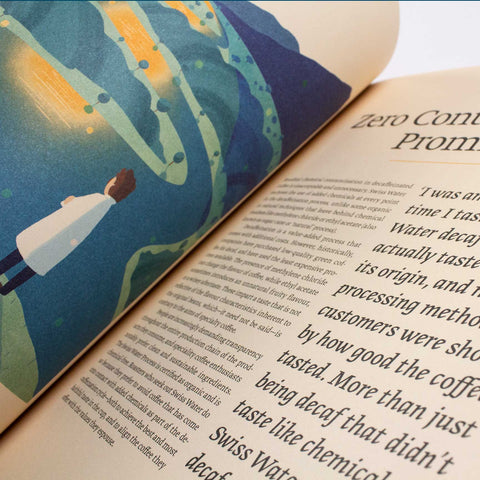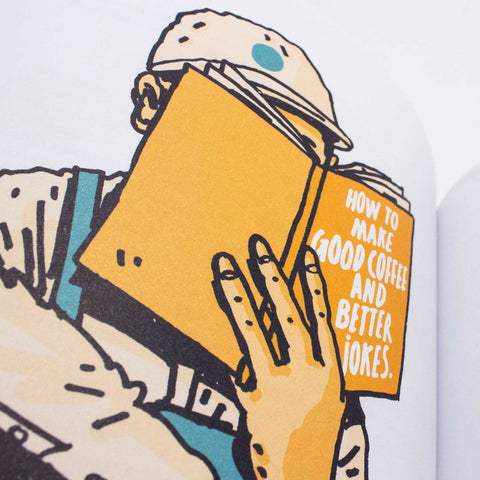 Standart Issue 15
by Standart
€11.00
Standart issue 15 covers a diverse range of subjects that aim bridge the gap between baristas and industry professionals, coffee nuts and enthusiasts, and those who simply enjoy spending time in coffee shops.

In our 'Coffee' chapter, we continue our series comparing coffee and tea—this time the processing methods of each, followed by an article asking what coffee can learn from the ritual of tea. We then head to the distant climes of Guatemala, a nation comprised of over 300 microclimates, in our origin profile. Finally, we round out the chapter with a long-form essay addressing the events that have led to the current 'price crisis'.

Our 'People' chapter is packed with stories from and about the people that make the industry go round, including an interview with world-renowned roasters Stephen Leighton and Joanna Alm, a New York themed chronicle of life as a barista in the Big Apple, a beautifully traced reminiscence on life's lessons so far by Tim Williams, and more.

In our 'World' chapter, we interview book historian Geri Della Rocca de Candal about his recent exhibition on the printing revolution of the 15th century. We follow that with a look the strange relationship between coffee and stand-up comedy, and learn some jokes along the way. We then jet over to Paris for a a stroll through the French capital's political and cultural histories—all through the lens of coffee, and end it all with a story about solitude, creation, and coffee.