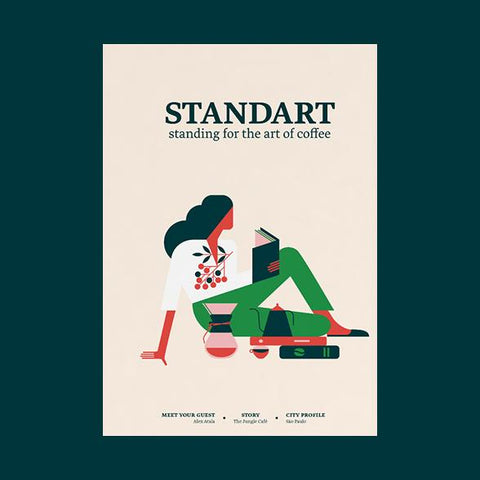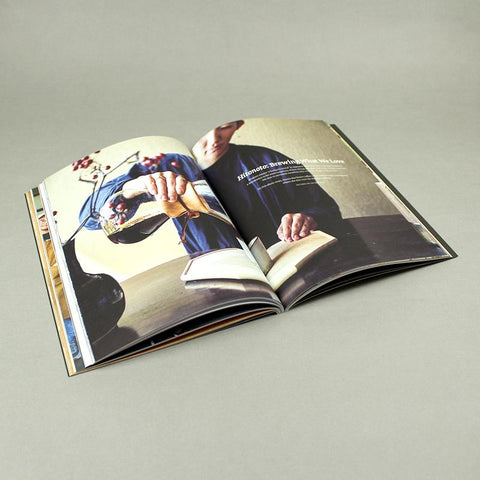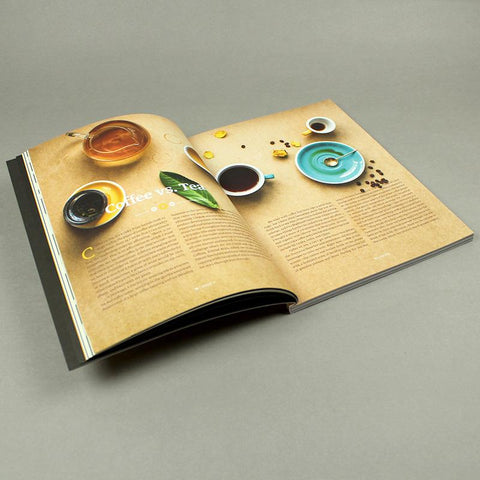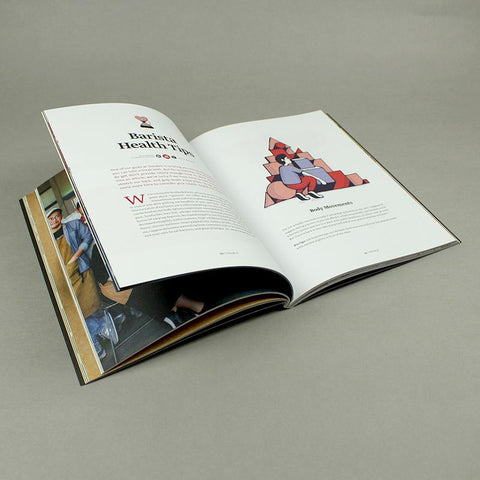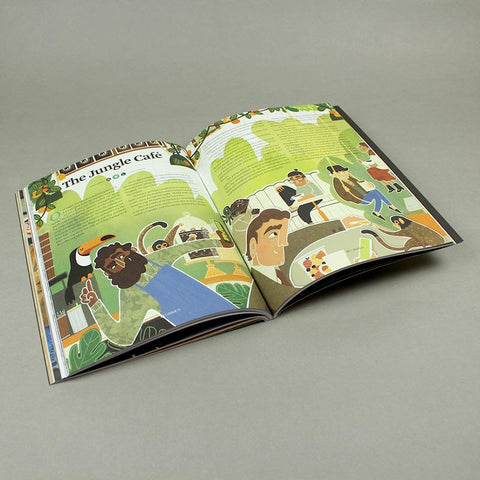 Standart Issue 11
by Standart
€11.00
Our goal has always been to offer you an exceptional experience through meaningful content and solid design. Standart Issue 11 proudly accomplishes this with our latest collection of works inspired by the culture and humans of coffee.

Inside Chapter: Coffee
'It's a risky if not foolish clash to stage within the pages of a coffee aficionados magazine. Even as I write this I can almost hear the readership majority affirming, 'there is no competition!'

That's right, we went there. Coffee vs. Tea!

Inside Chapter: People
'Customers would immediately ask the same question to the nearest white male barista and get the same answer...If I took the order, they'll ask the barista serving them if I gave them the right order.'

She's a Lady is a harrowing, challenging, and absolutely necessary read that exposes the very real gendered divisions among female baristas working in American Specialty Coffee.

Inside Chapter: World
'One night, in a very new and very green café, a jungle grew from the oranges waiting to be juiced and the fashionably cut palm leaves...'

The coffee bedtime story you didn't know you've been wanting and waiting for. Trust us, it's a little bit of imaginative magic that will transport you far away to a place of surrealism.