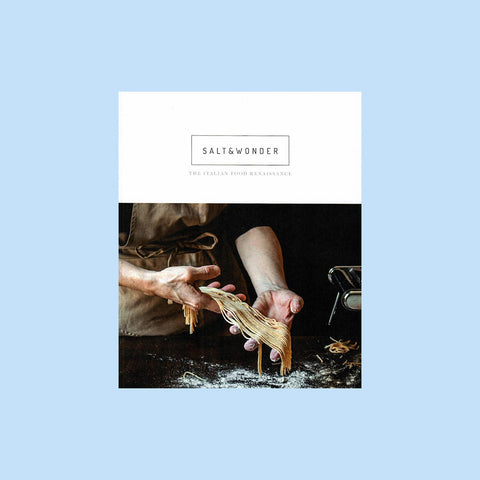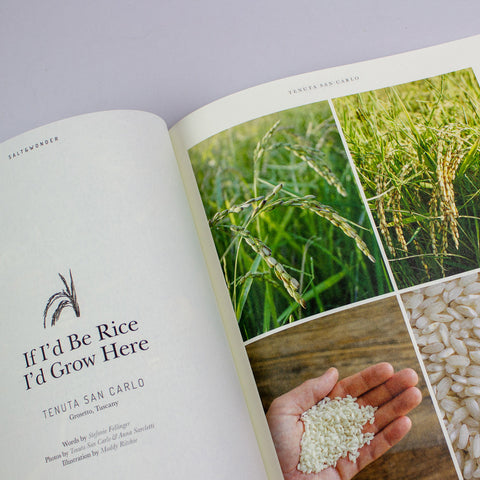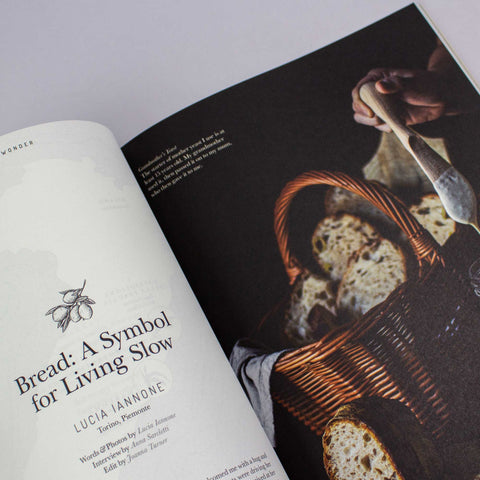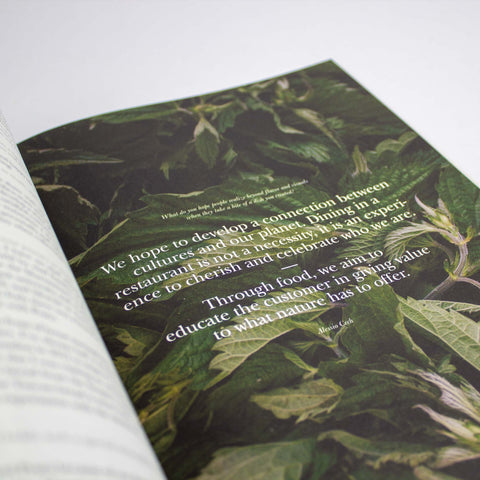 Salt & Wonder Issue #3 – The Italian Food Renaissance
€18.00
ITALY AND FOOD, IT'S ROMANCE AT ITS FINEST

The country's culinary fantasy is so well-known, it almost writes itself. Perhaps it's the gold standard. But there's more to discover beyond the standard—a strong status quo has a way of hiding the new and exciting. And nothing is solid and unchanged forever. Even the Italian kitchen must have something bubbling under its surface.

UNEXPECTED ITALY

Italian food pioneers enchanted us with passion, fed us hope and humility, and said, "Be here now, forget schedules, let life dictate pace." They showed us their grounded carpe diem spirit—how to live in the moment, slow, steady. In return we pushed our appointments, extended rentals, and rested our heads on hardwood floor, fully present.

ITALIAN VARIETY WITHOUT LIMIT

Italy has found a way forward by reaching into history and pulling out techniques that are tried and true. It's a path rooted in community and hospitality, closely tied to the land, giving back as much as it takes. A path blazed with Italian bravery. Bravery that speaks plainly, saying "We shall not be tamed by modern problems."

INSIDE THIS ISSUE OF SALT & WONDER

You'll explore hidden castles, gardens, and rooftop terraces. You'll find Italy's new wave of slow-baking, its modern artisans, its Etruscan history, and the future of food systems. You'll meet a mad scientist who ferments everything and a woman who bakes family tradition into her bread. You'll feel the soil with Italy's first organic rice farmer and raise a glass to fresh drinking styles at rebel-friendly bars. Finally, you'll discover the magic of Torino, where off-the-map authenticity will make you fall in love.

In this issue, we hear from:

Two traveling brothers who promote local ingredients with Italian-Asian fusion at their restaurant atop an ancient seaside castle.
Local Torinese, Lucia Iannone, on baking bread with tradition
Italy's first organic rice farmer, the renegade Ariane Lotti of Tenuta San Carlo
Renaissance bartenders of Milano and Torino who are introducing Italy to international cocktail styles
The streets, plazas, and people of Torino, in a city guide that will lead you off the beaten path and into the heart of an up-and-coming city
You will find interviews, new perspectives, a city guide, photo essays, recipes to stories, and lots of aspiring illustrations.
A bookazine, driven by culinary startup culture.
From West, to North, to East, to South, we are looking to Europe's Harbours of Ideas. As Salt searches for the unique and alive, Wonder is hungry for discovery and innovation. It all stems from personal discovery in the field of culture, travel, food, design and entrepreneurship.
Our content focuses on ambitious startups with non-commercial backgrounds. Salt &Wonder explores the world of driven creatives and business owners in the food scene. It is a playground for us and friends around the globe, as well as an opportunity to live and experience culture and traveling in a deeper and more honest way.
Through showing narratives full of light and shadow, of highs and lows, we try to fulfill the cravings of the restless, the curious, the lovers of beauty and simplicity.