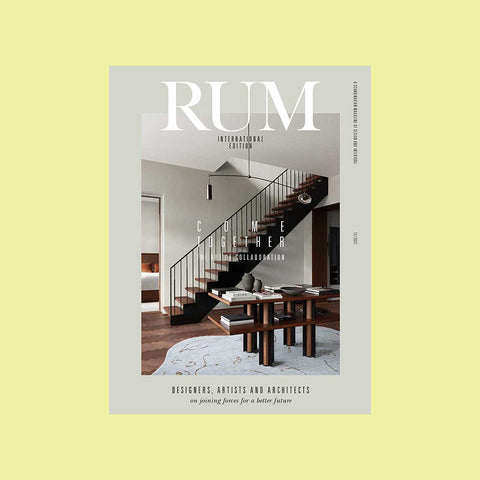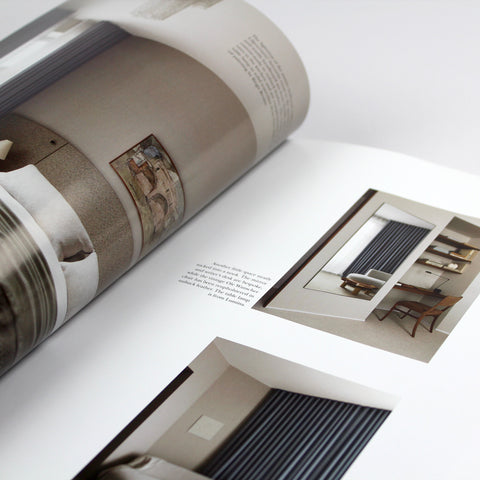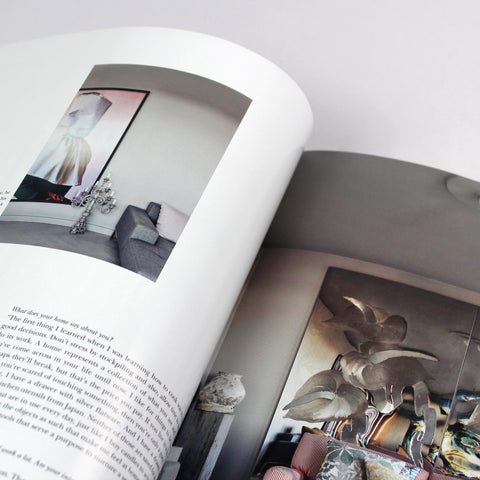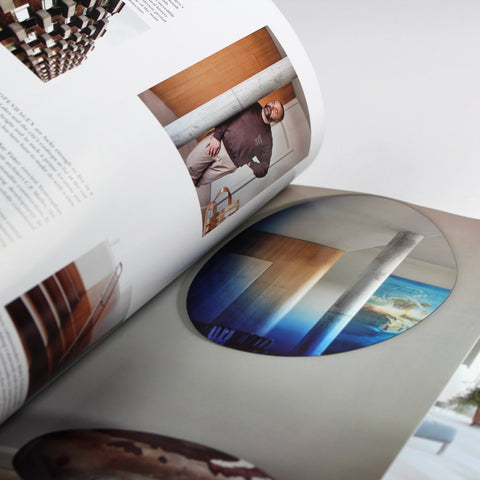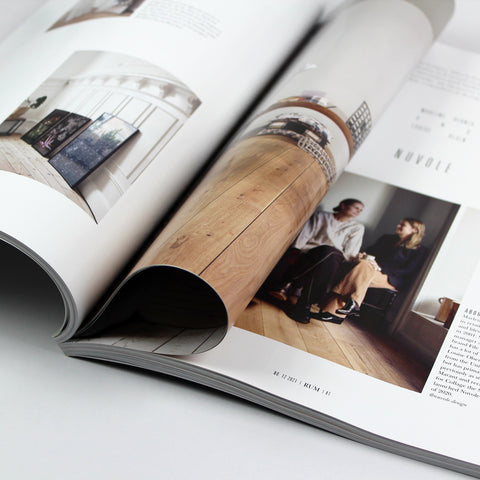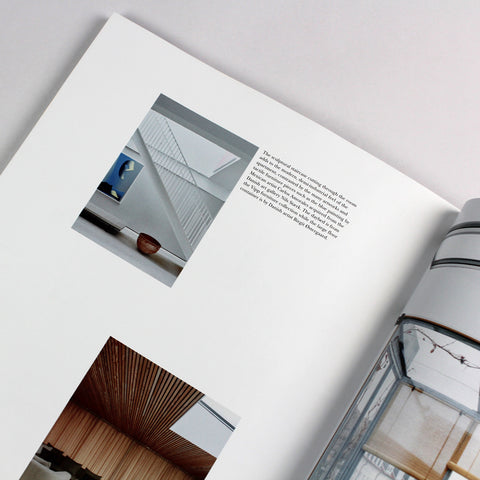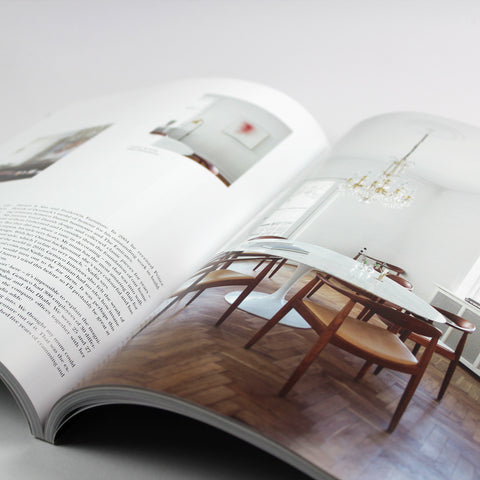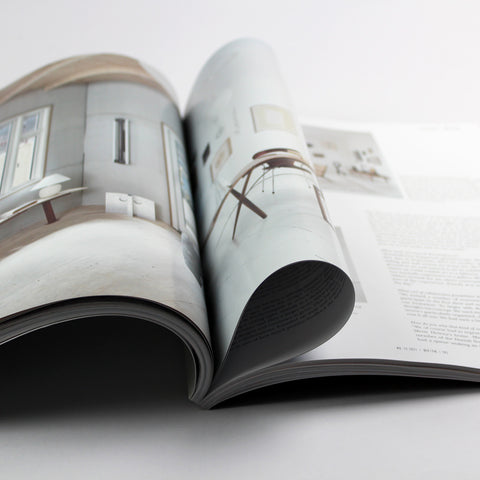 RUM International Edition Issue 12
by Rum
€27.90
For this international edition of RUM, we would like to advocate something as banal, obvious and – within the world of design – essential as the art of collaboration.

It's a simple constellation between people and yet such a vivid force of creativity and unified human energy, and in the past year we have truly come to appreciate the company of others and the sharing of thoughts and ideas. We have visited some of the many creative people around us and spoken to them about their collaborative creative process and how it strengthens their work, among them the Danish art collective SUPERFLEX, who actively work with the concept of collectiveness and cross-disciplinary collaborations.

On the cover is one of the fantastic homes we feature in this issue, an apartment in Stockholm, where interior designer Louise Liljencrantz has worked her magic with warm mahogany against light, cloudy colours. Also, we invite you into the Copenhagen home of Danish chef Bo Bech, where immaculate craftmanship, showstopping art and a spectacular view compete for your attention.

We visit architect Poul Høilund, co-founder of architectural studio Norrøn, and feel enlightened by his experimental approach to his home as a garden as well as his unique pieces of objects and furniture – a result of his close collaboration with a handful of artists.
RUM is a brand and a point of reference in its own right. We are the leading authority when it comes to style, design, and architecture.
We are rooted in the Scandinavian way of life, but have a truly international scope. We are first with new trends and tendencies, but maintain a distinct focus on the Danish as well as the international design heritage.
We travel the world in search of outstanding homes with history, personality, and style. We have interviews with prominent designers - established as well as up-and-coming - and carry portraits of true icons and agenda-setting companies.
RUM works with the best and most celebrated photographers, stylists, and writers to create a unique aesthetic universe. People make an extraordinary effort when contributing to RUM, which makes the magazine the natural choice for advertisers aiming to reach a quality-conscious audience with genuine purchasing power.