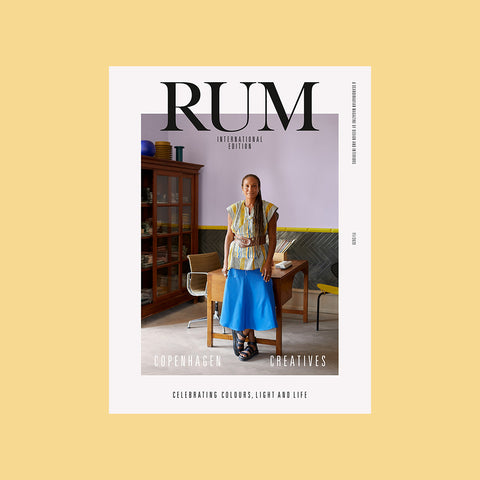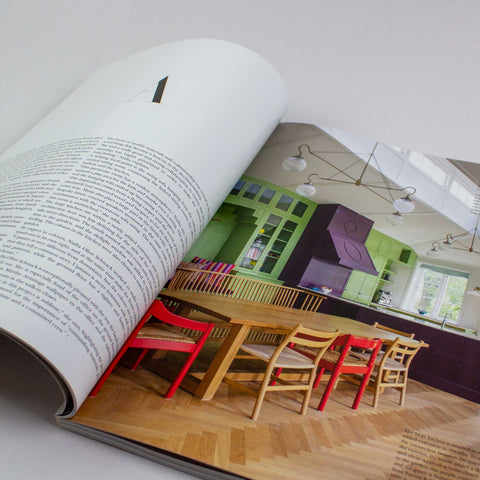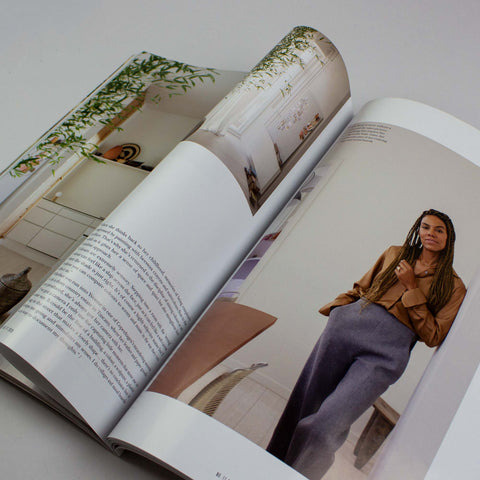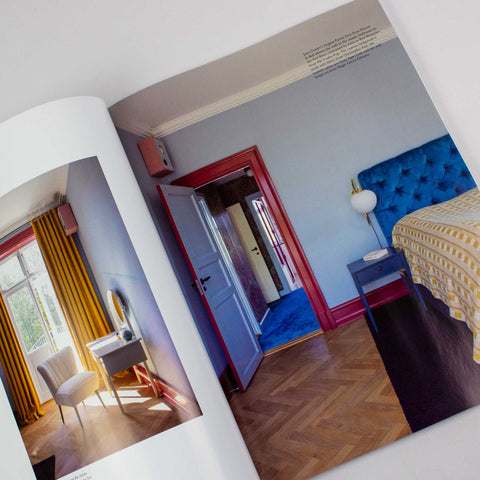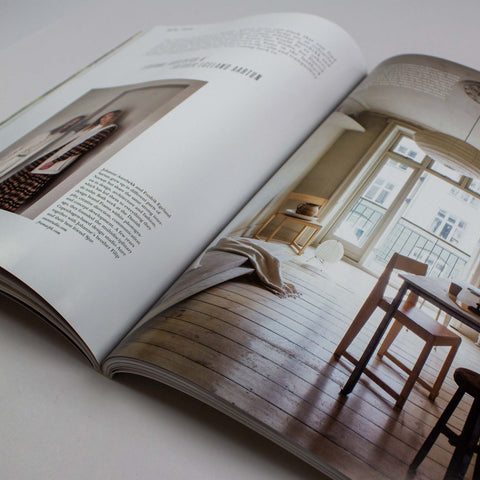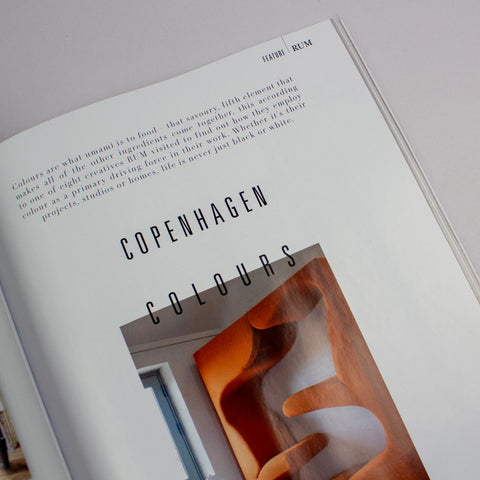 RUM International Edition Issue 11
by Rum
€27.90
In this issue of RUM we are celebrating colours. Colours in interiors are what umami is to food. That savoury, fifth element, which makes all of the other ingredients come together, this according to one of eight creatives we visited in this issue to find out how they employ colour as a primary driving force in their work.

The cover of this issue is, of course, a case in point, graced by founder of File Under Pop, Josephine Akvama Hoffmeyer, who has always worked with colours in a bold and inspiring way. We take a look inside her beautiful new showroom.

As always we invite you inside truly amazing homes and nowhere is the magic of colours more evident than in a private 400 square metre family residence from 1912 in the Carlsberg area in Copenhagen, where interior architect Nadia Olive Schnack has helped the owners return their new home to its former glory.

We also talk to designer Margrethe Odgaard, who has dedicated her life to capturing the language of colours as well as the impact they have on us – a journey that began some twenty years ago. "We need to understand the nature of colours before we start using them. Colour is the emotional part of a structure," she notes.
RUM is a brand and a point of reference in its own right. We are the leading authority when it comes to style, design, and architecture.
We are rooted in the Scandinavian way of life, but have a truly international scope. We are first with new trends and tendencies, but maintain a distinct focus on the Danish as well as the international design heritage.
We travel the world in search of outstanding homes with history, personality, and style. We have interviews with prominent designers - established as well as up-and-coming - and carry portraits of true icons and agenda-setting companies.
RUM works with the best and most celebrated photographers, stylists, and writers to create a unique aesthetic universe. People make an extraordinary effort when contributing to RUM, which makes the magazine the natural choice for advertisers aiming to reach a quality-conscious audience with genuine purchasing power.