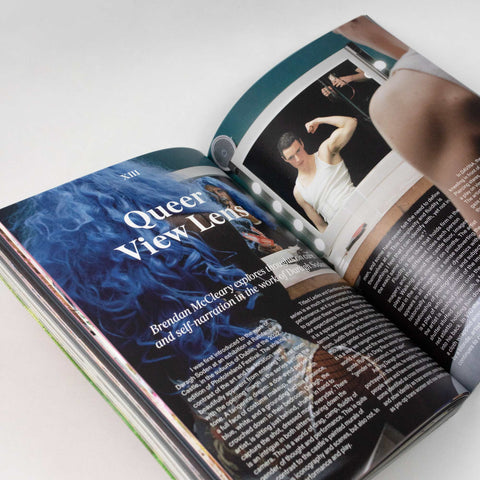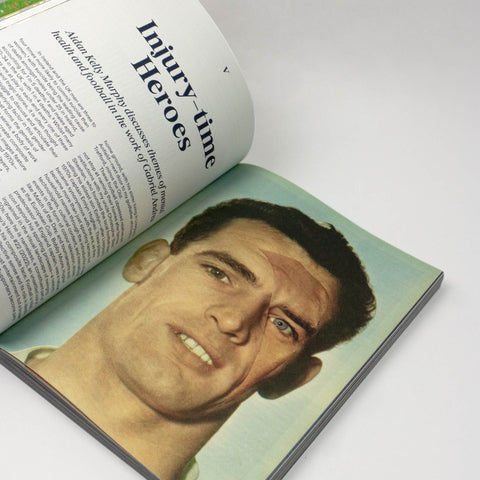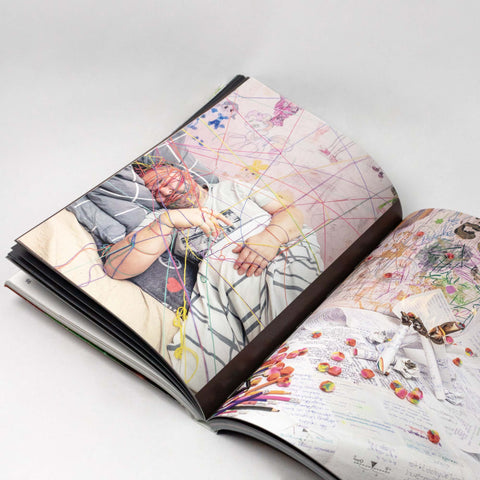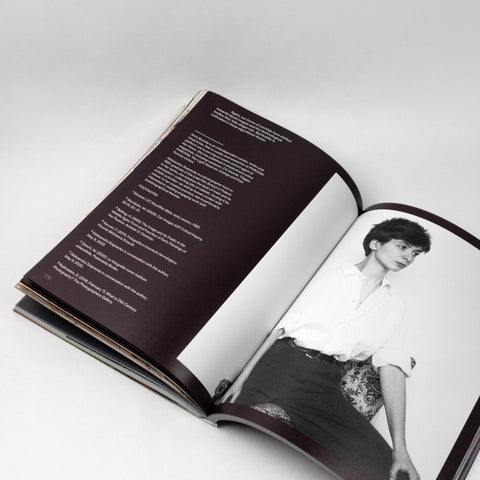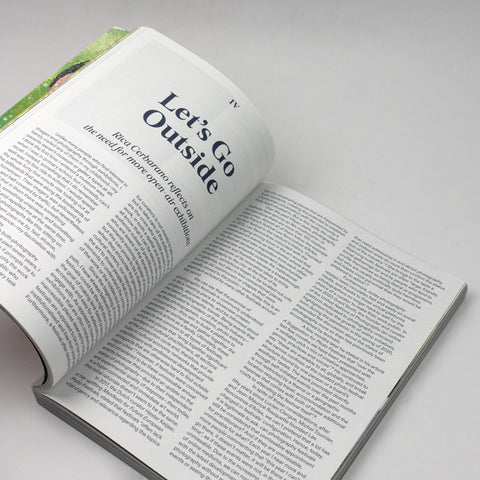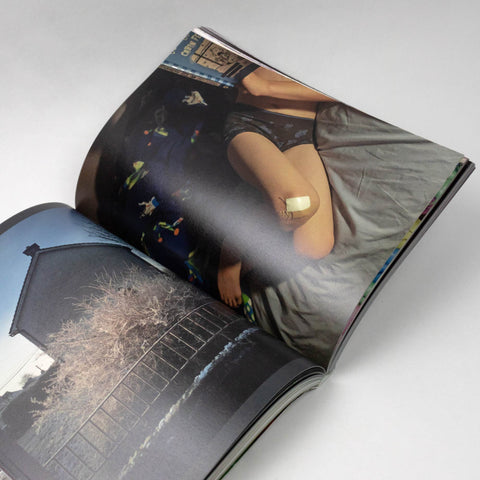 Over Journal Issue 3
by Over Journal
€24.00
OVER Journal provides a uniquely wholesome look at art practices, bringing together the work and ideas of artists, researchers, and writers into a one-of-a-kind publication focused on Photography and Visual Culture. It navigates the reader from a text rich section with a variety of notable reflections, to a selection of photographic works, all representing the diversity of approaches that constitutes contemporary practices.
Featured Writers
Aidan Kelly Murphy, Anna-Kaisa Rastenberger, Awuor Onyango, Brendan McCleary, Ilaria Sponda, Kateryna Radchenko, Lauren McLaughlin, Matt Johnston, Mohamad Abdouni, Raphaëlle Stopin, Rica Cerbarano, and Sara Muthi.

Featured Artists
Arab Image Foundation, Aleksandra Szajnecka, Alinka Echeverria, Alnis Stakle, Daragh Soden, Elena Subach, Emma O'Brien, Farah Al Qasimi, Gabriel Andreu, Hilla Kurki, and Michalina Kacperak.
Co-editors
Aidan Kelly Murphy, Julia Gelezova, Ángel Luis González. 
Peer Review Panel
Daniel Boetker-Smith, Dr. Justin Carville, Alejandro Castellote, Dr. Mohini Chandra, Irina Chmyreva, Yining He, Caroline McQuarrie, Tanvi Mishra, Kwasi Ohene-Ayeh, and Niclas Östlind.
Cover Image
Daragh Soden, Ladies & Gentlemen
Back Cover Image
Igor Chekachkov

Designed by Ángel Luis González
OVER Journal is a new periodical publication and online platform that proposes its readers a more wholesome, honest, and critical observation and enjoyment of Photography. Publishing commissioned texts and artworks alongside interviews and opinion pieces, it aims to create the ideal channel for an open and global discussion about the context in which the discipline sits, and not just about the output of artists, exhibiting venues, and publishing houses.
OVER Journal critically focuses on aspects often overlooked that affect the discipline, zooming out to observe the whole scene, to analyse what exactly is happening, what power relationships are at play. It is about preventing the repetition of obsolete and flawed structures, as much as highlighting the work of those who constructively are expanding what we still call Photography into new horizons. More than a portfolio magazine, it is a space for reflection on new practices, new ways of thinking, shining a light wherever needed.
Our interest in energising a critical engagement with Photography and Visual Culture, Cultural Studies, and Critical Thinking —to collectively question the world we persistently represent to ourselves— motivated PhotoIreland since 2009 to develop a variety of short and long-term projects. Our work has manifested in a yearly Photography festival, a public resource photobook library, an Art bookshop, various publishing ventures, a print fair, Art residencies such as How to Flatten a Mountain, and a space for critical research called the Critical Academy. Adding to these, since 2015 we have gained valuable experience participating in various European Union co-funded projects. It is then not by chance that OVER Journal comes into being.