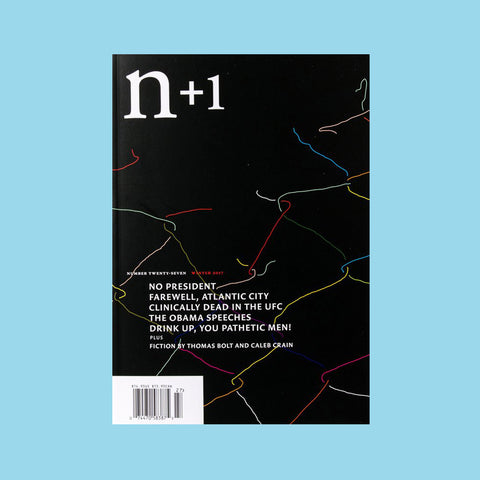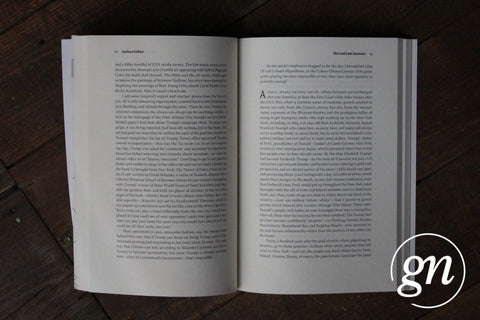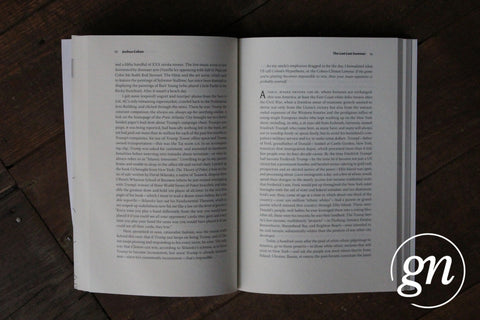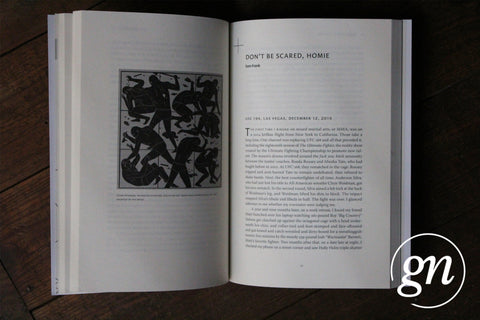 n+1 Number 27
by n+1
€12.00
Issue 27
Trump Rex. The end of Atlantic City. Literally dead in the UFC. Why live? A. S. Hamrah sees forty films at the NYFF, Tama Janowitz flops, strives, and seethes. Fiction by Thomas Bolt, Beatriz Bracher, and Caleb Crain.
 n+1 was founded in New York City in 2004 by six young writers and editors who wanted to revive the American tradition of politically engaged literary magazines. At the time, the intellectual scene felt disturbingly fragmented and drained of vitality: political magazines didn't care about literature, literary magazines didn't discuss politics, and big ideas had to be buried in tiny book reviews. The founding editors wanted to make a magazine that could encompass all the subjects they cared about—one that didn't shy away from difficult and ambitious writing, and that saw literature, politics, and culture as aspects of the same project.
More than a decade on, n+1 has "established itself as the bellwether of a new generation of literary intellectuals" (Harper's). It has published dozens of book-length magazines, hundreds of online-only pieces, and a handful of critically acclaimed books, as well as programmed countless readings, panels, and events across New York City. Its editorial mission remains to encourage writers, new and established, to take themselves as seriously as possible, to write with as much energy and daring as possible, and to connect their own deepest concerns with the broader social and political environment—that is, to write, while it happens, a history of the present day.