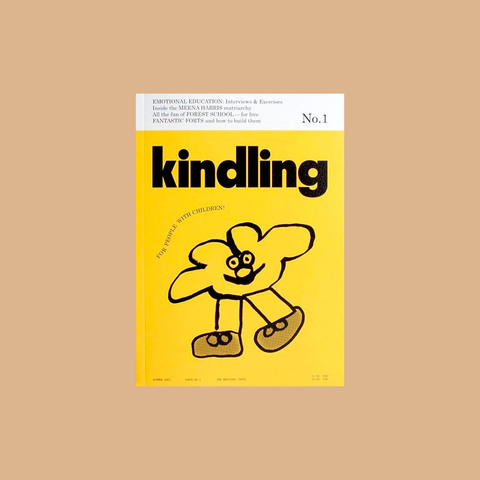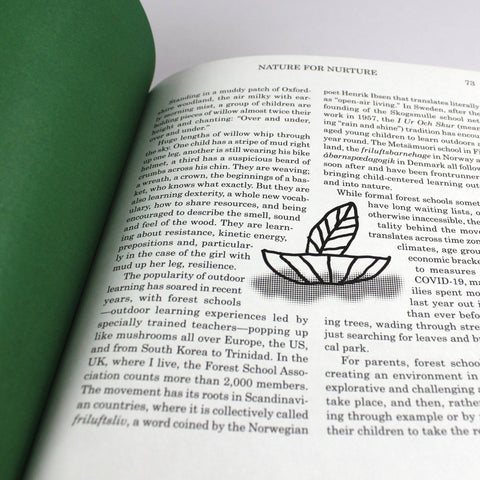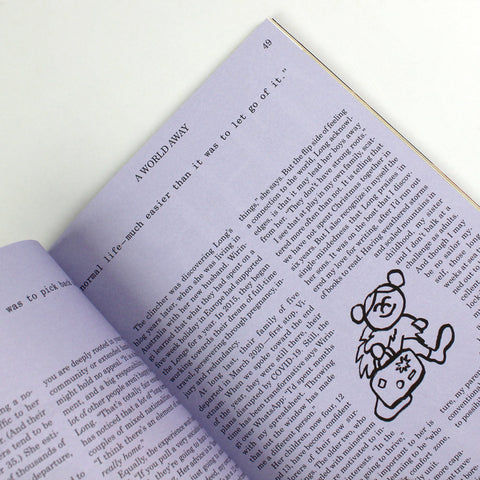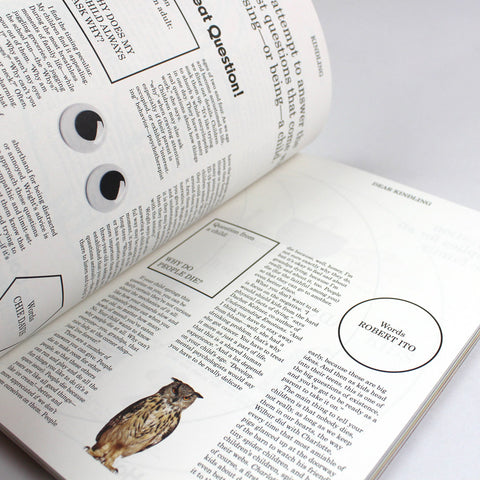 Kindling No. 1 – The Emotions Issue
by Kinfolk
€13.00
Welcome to Kindling: the new magazine for people with children from the team behind Kinfolk! Issue One, The Emotions Issue, is packed with interviews, features and fun activities, from forest schools to pillow forts. Join the exploration of new ideas and fresh perspectives that come with raising a child.
Kindling is non-judgmental, unfussy and made to be enjoyed by anyone currently raising a child under the age of ten. We're interested in exploring the big ideas around parenthood, not what your child should be having for dinner or wearing at the weekend. Compact and colorful, the magazine is designed to be kept and treasured—whether on a coffee table or a child's bookshelf.
Inside The Emotions Issue, you'll find an interview with the professor of psychology who advised on Pixar's Inside Out, a workbook geared towards helping your child talk about their feelings, and a photo essay in which fruits and vegetables bring common idioms to life. Just ask yourself: What would it really look like to be "cool as a cucumber"?
Kindling is also packed with features and columns that answer questions including: What's it like to spend four years traveling with your parents? What can the Gruffalo teach us about fatherhood? And how should you answer a child if they blindside you with a tough question like "Why do people die?"?
Designed to be read by adults but shared with children, Kindling is brought to life through the playful drawings of Norwegian illustrator Espen Friberg, and contains an activity section packed with suggestions for fun, free and (occasionally) educational games that parents and children can enjoy together.