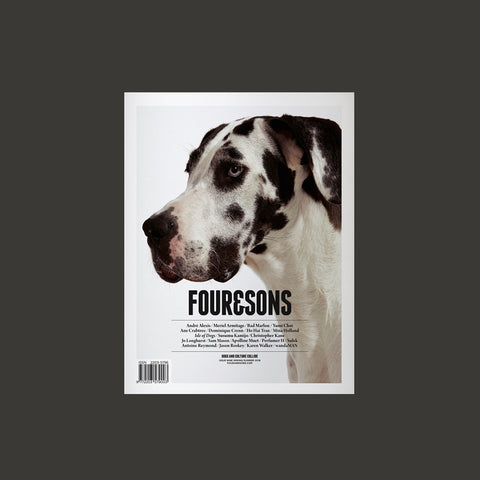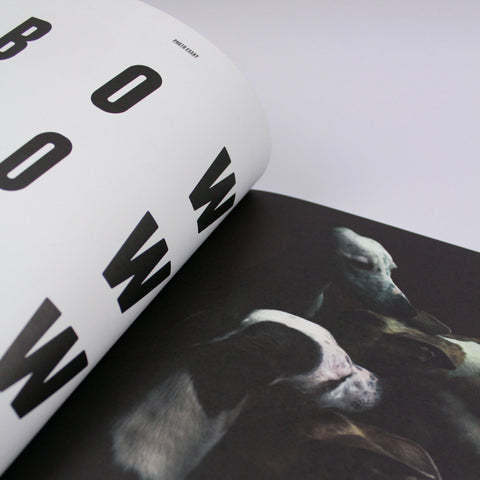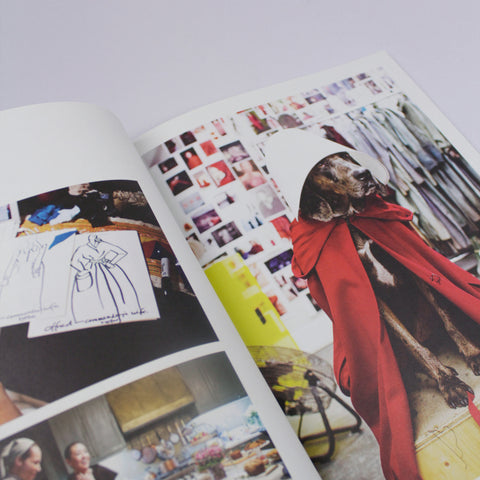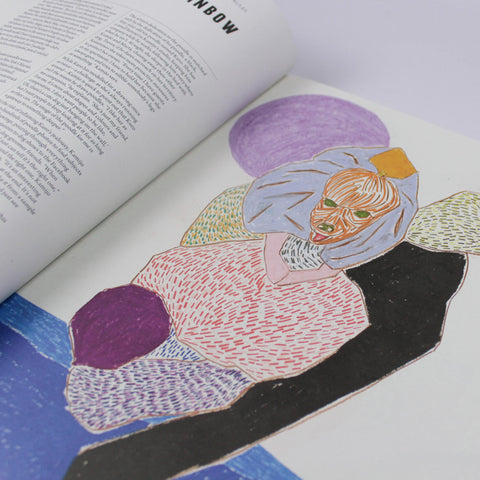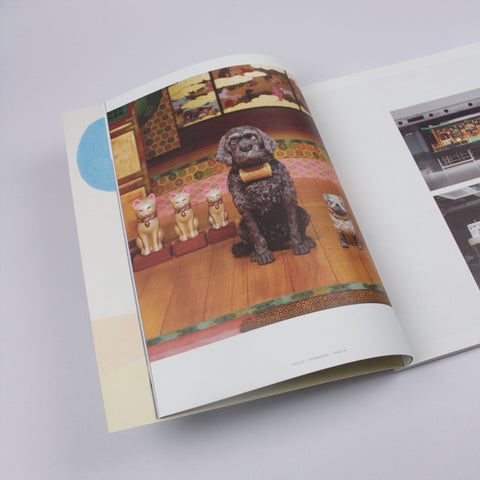 Four & Sons Issue 9
by Four & Sons
€18.00
Throughout history, dogs have played myriad roles—from comrades-in-arms to companions at our heels. We want to add muse to that list.
Four&Sons is both a print and online publication where dogs and culture collide. Chronicling the work of interesting people and their interesting dogs, Four&Sons is a guided tour through the worlds of art, photography, music, literature—even maths—as inspired by man's best friend.
Issue 9
In our Spring issue, there's much to be in high spirits about. We go behind the scenes of Wes Anderson's Isle of Dogs, a movie fuelled by dopamine, alpha dogs, and a vast crew of artisans and animators. We hang with a pack of trippy-looking poodles created by artist Susumu Kamijo. We find five mutts who changed history by injecting their human counterparts with a good dose of serotonin. There is plenty of oxytocin going around, too. We celebrate Sulek's photography of rescued Spanish galgos, Jo Longshurst's abstract twist on pet portraiture, and Ho Hai Tran's love of stripes and spots. We travel to Berlin, Toronto, London, and upstate New York to meet creative types whose bonds with their four-legged mates are as heartfelt as they are intoxicating. We ask five foodies to fess up about dog snacks and guilty pleasures that feed body and soul, and we embrace illustrator Apolline Muet's bear hugs between humans and animals.
All this, and more, inside the covers.
—
Featuring
André Alexis, Meriel Armitage, Bad Marlon, Yumi Choi, Ane Crabtree, Dominique Crenn, Ho Hai Tran, Mina Holland, Isle of Dogs, Susumu Kamijo, Christopher Kane, Jo Longhurst, Sam Mason, Apolline Muet, Perfumer H, Sulek, Antoine Reymond, Jason Roskey, Karen Walker and wandaMAN