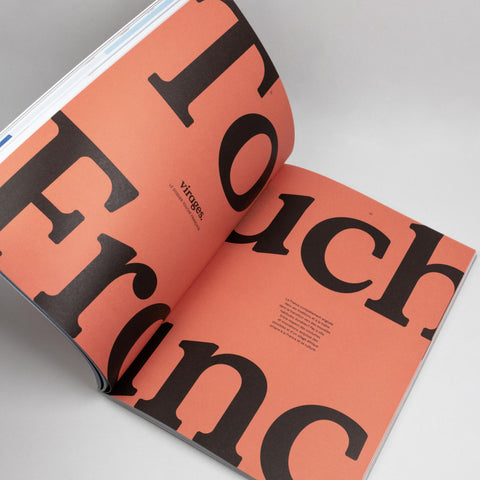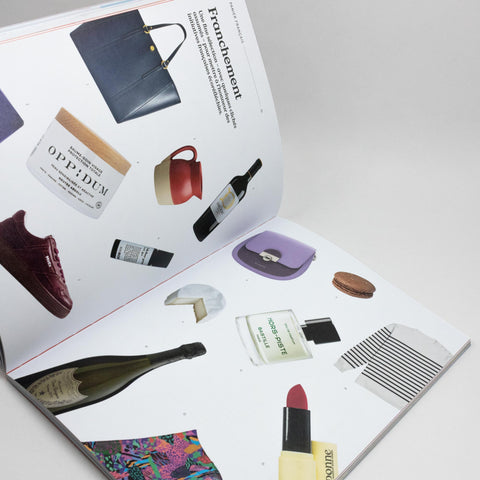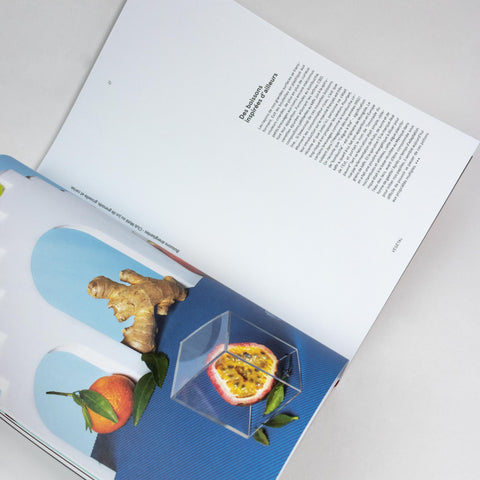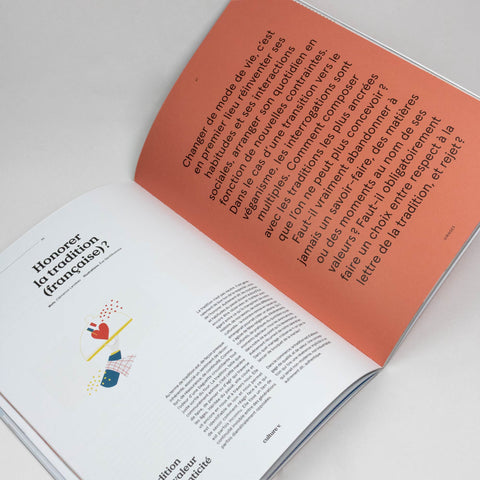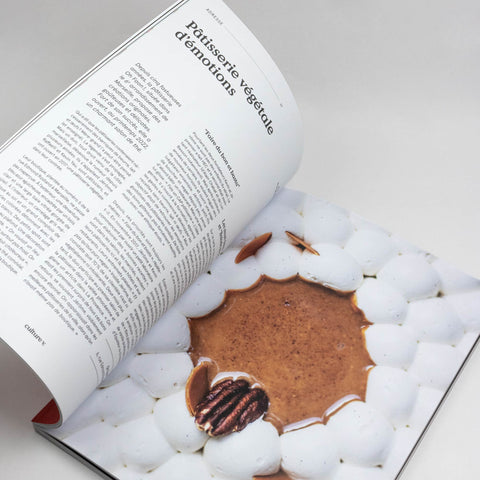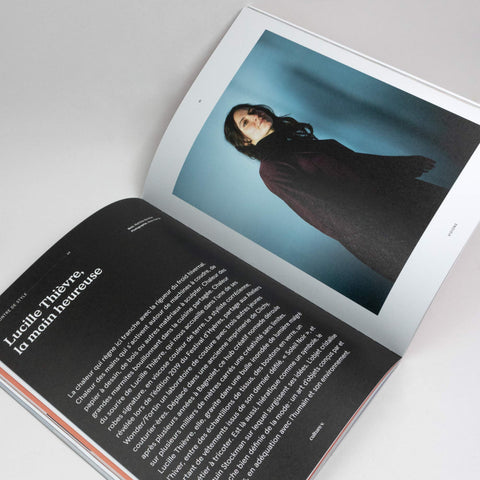 Culture V. Issue 2
by Culture V.
€24.00
Un magazine qui met à l'honneur les modes de vie éthiques et les personnes qui les incarnent. Nous ne rêvons plus de vivre comme hier. Nous avons réajusté nos envies pour être à la hauteur d'un futur plus durable, plus respectueux du vivant, plus humain, et fondamentalement plus beau.

Culture V. est une publication entre le magazine et le livre, dédiée au lifestyle éthique et végétal, ainsi qu'à celles et ceux qui l'incarnent. Dans un volume de 144 pages, et au travers des 5 thématiques Végétal, Vitalité, Virages, Visions et Voyage, notre édition met à l'honneur les nombreuses initiatives éthiques audacieuses qui fleurissent en France.

Culture V. veut célébrer l'art de vivre et ne faire de compromis ni sur l'éthique ni sur le plaisir.
MAGAZINE IN FRENCH WITH ACCOMPANYING BOOKLET CONTAINING ENGLISH TRANSLATIONS OF ALL ARTICLES.
Culture V. lance une enthousiasmante deuxième mouture orchestrée autour de la "French touch".

La France est parfois réduite à son patrimoine, voire accusée d'un certain conservatisme culturel. Dans ce contexte, peu de place pour les innovations qui "bousculent" et questionnent nos traditions les plus ancrées ? Pas si vite : la France est, si on y regarde de près, porteuse d'un stupéfiant bouquet de solutions pour un futur durable et végétal ! Des solutions, cela va sans dire, imprégnées d'une subtile "Touche française". Dans ce 2e numéro, il y est aussi notamment question du pouvoir des plantes (découverte du foraging, retour du bleu pastel), de rencontres pleines d'audace (Lloyd Lang, Lucille Thièvre, Bruno Maltor…), de mode made in France haute en couleurs, de zooms tendances (nouveaux breuvages sans alcool, masques pour le visage), d'une promenade céleste en forêt de Fontainebleau, et bien d'autres explorations.