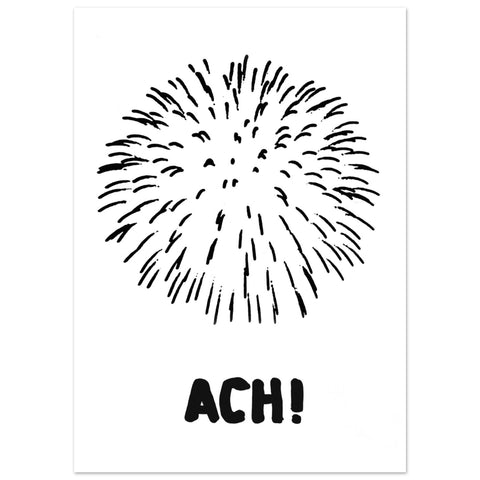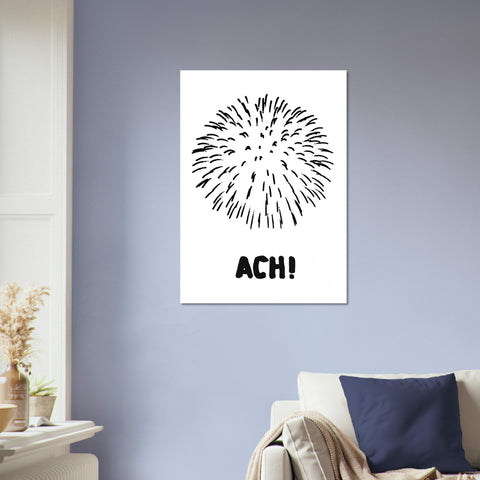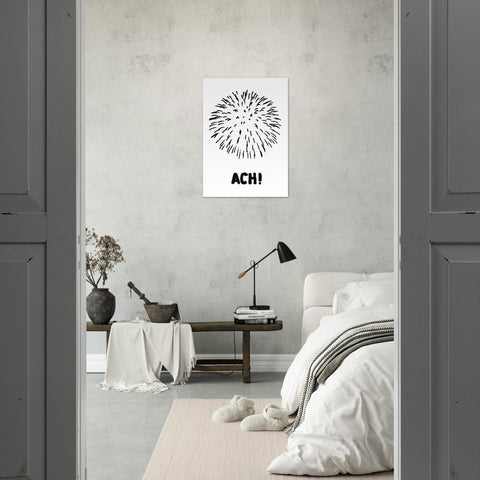 Uwe Lewitzky Poster – Ach
by Uwe Lewitzky
€35.00
"Schwarz-Weisheit" from german artist Uwe Lewitzky. 

Poster / art print, format: 50 x 70 cm, unframed. 

Poster made on lighter-weight, uncoated classic matte paper. 

170 gsm/ 65 lb, FSC-certified paper. 

Each poster is shipped in robust packaging, ensuring it arrives safe and secure. 

It is printed and shipped on demand.
GUDBERG NERGER
Poolstrasse 8, 20355 Hamburg
Copyright © 2023 GUDBERG NERGER