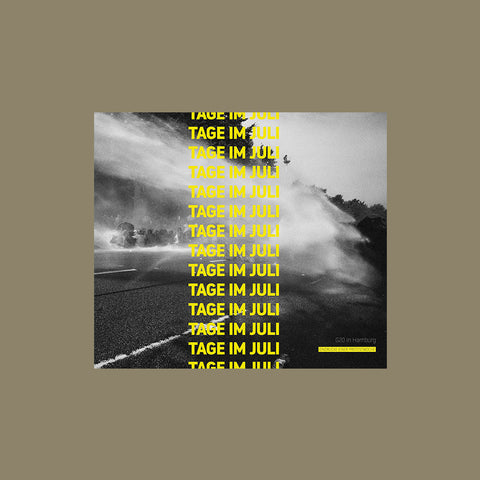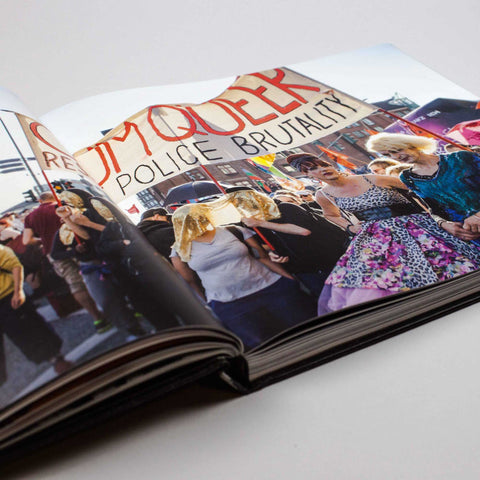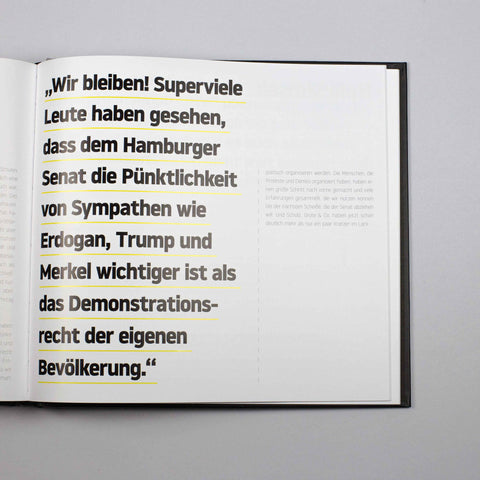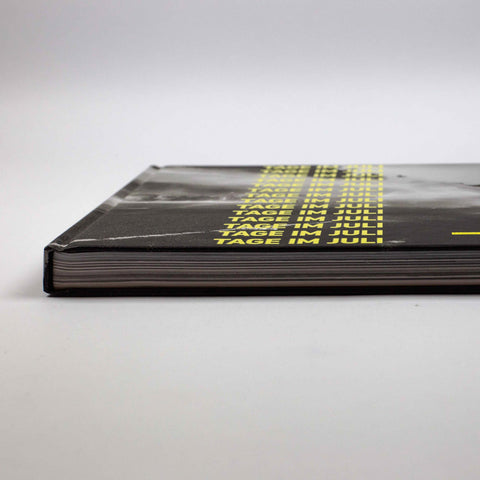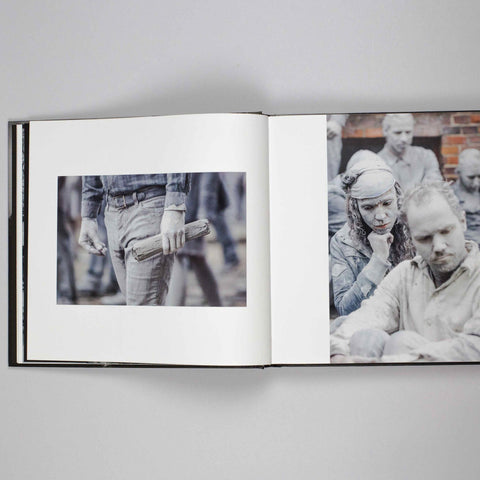 Tage im Juli
by Daniel Nide, Helena Lea Manhartsberger, Jan Richard Heinicke, Leon Küchler, Malte Dörge und Taro Tatura
€29.90
TAGE IM JULI ("DAYS IN JULY")
G20 IN HAMBURG – IMPRESSIONS OF A WEEK OF PROTESTS
More than a year after the G20 summit, which took place in Hamburg on July 7th and 8th 2017, the event itself and the protests it elicited leave their mark on the city as well as many unanswered questions. "Tage im Juli" showcases pictures of six photojournalists, who documented the different forms of protests sweeping the streets of Hamburg. Many of those were the product of long-term planning, whereas others were spontaneous reactions to the developments on the ground. In order to better understand and classify these activities and give voice to as many of those involved in the days of the summit as possible, more than a dozen interviews with with representatives of the police, labour unions, political parties, protest initiators, demonstrators, and residents supplement the photographs in the book.
Analogue and digital, black-and-white and full of colour, sometimes in the middle of the action and sometimes from afar – the photographers present a collection of impressive shots of an eventful week of protests.
24,5 x 22,5 cm
Hardcover, 238 pages
German, 2018
The interviews and texts in this photobook are printed in German.
TAGE IM JULI
G20 IN HAMBURG – EINDRÜCKE EINER PROTESTWOCHE
Noch mehr als ein Jahr danach werden der am 7. und 8. Juli 2017 in Hamburg ausgetragene G20-Gipfel und die Gegenproteste ihre Spuren hinterlassen und viele Fragen aufwerfen. "Tage im Juli" zeigt Bilder von sechs Fotojournalisten, die in diesen Tagen die unterschiedlichen Proteste dokumentiert haben. Viele Veranstaltungen waren von langer Hand geplant, andere fanden während des Gipfels als Reaktion auf die Ereignisse vor Ort statt. Um die Aktionen besser einordnen zu können und um möglichst viele Akteure der Gipfeltage zu Wort kommen zu lassen, fließen zudem über ein Dutzend Interviews mit Vertretern der Polizei, Gewerkschaften, politischen Parteien, Organisatoren von Protesten, Demonstranten und Anwohnern in dieses Buch ein.
Analog und digital, schwarz-weiß und farbig, mal mitten im Getümmel und mal mit etwas Abstand zeigen die Fotografen eine gemeinsame Zusammenstellung ihrer Motive aus einer eindrucksreichen Protestwoche.