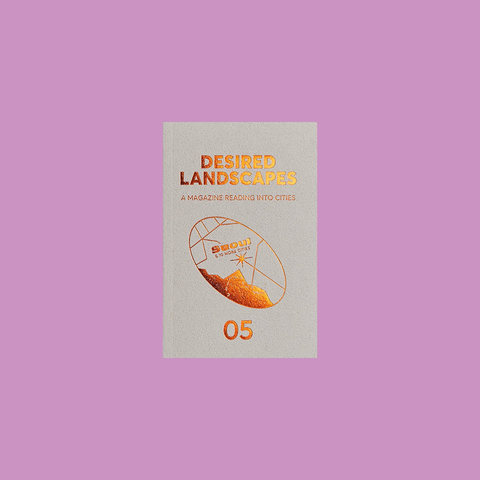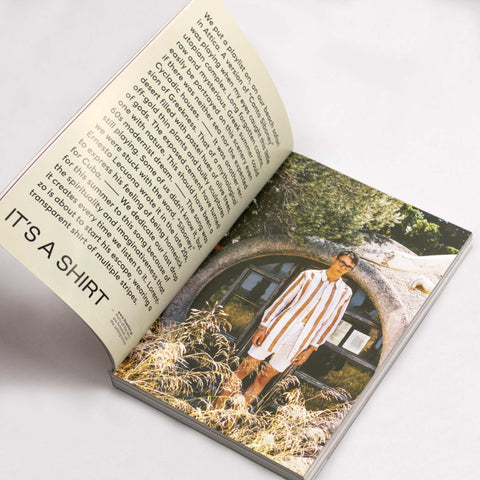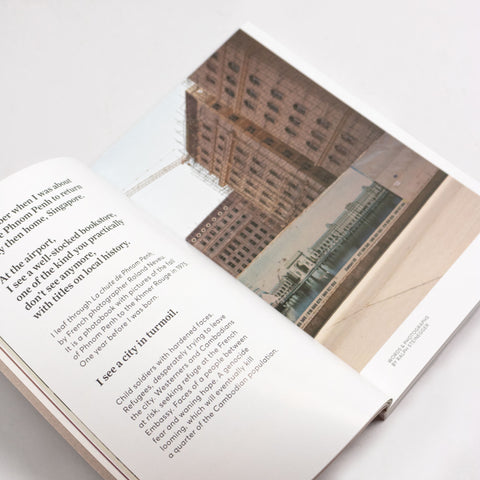 Desired Landscapes Issue 5
€18.00
Desired Landscapes is a print pocket-sized magazine reading into a diverse mix of cities. Each issue is exploring the sense of place through visual culture. A collection of person-to-place bonds, critical texts, archival material, maps and poetic snapshots, all seen through the eyes of people shaping today's cities.
What is a city now? For some, nature is the new urban. But if cities would be brave enough to be cities again, that would be my wonderland.

This issue gives some hints of its form. Cities as forests not in terms of nature, but of navigation and justice. Vertical cities freed from their past, floating in latent memories. A highway unfolding vistas to our escapist mind. Systems of transit constructing the sense of place. And us, more eager than ever to explore. Yet, this time, slowly.

COME WANDER WITH US!

Interview: Lance Wyman
Discussing visual navigation systems and the sense of place, in cities throughout Lance's career.

The City is a Forest
What if we could end the arbitrary binary between what is nature and what is not?

Burning with Desire for Seoul
Approaching Seoul through eight iconic locations appearing in Korean Wave films.

Driving the Change Along the Adriatic
How the construction of a highway invited international visitors to discover the coast.

The Vertical City of Sevarambes
The director of the short film "Sevarambes" walks us through the dystopian city.

The Slow Tourist
Edited thoughts on the conflicts of tourism craves in the post-covid era.

Sydney: A Catalog of Stations
Hyperlocal tourism as an antidote to forced confinement.

Manama: Itineraries of Urge
Documenting fading structures to strengthen person-to-place bonds.