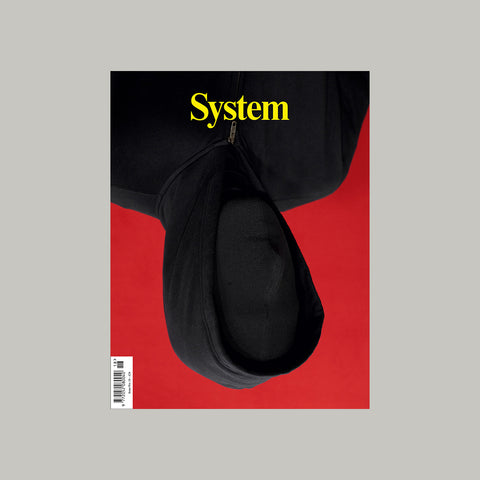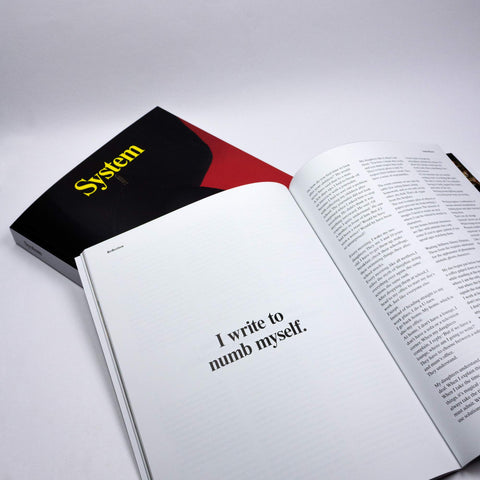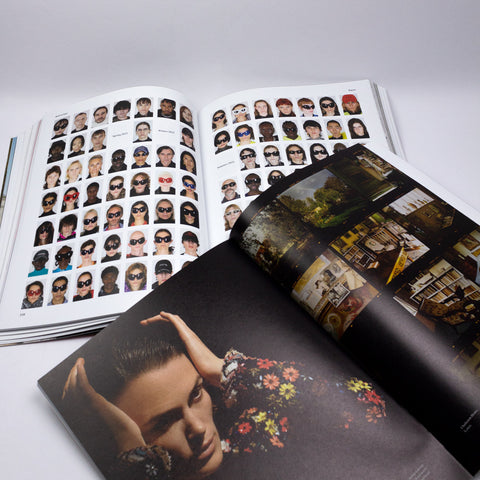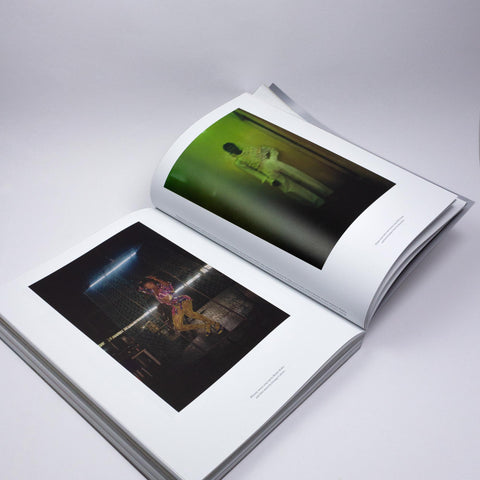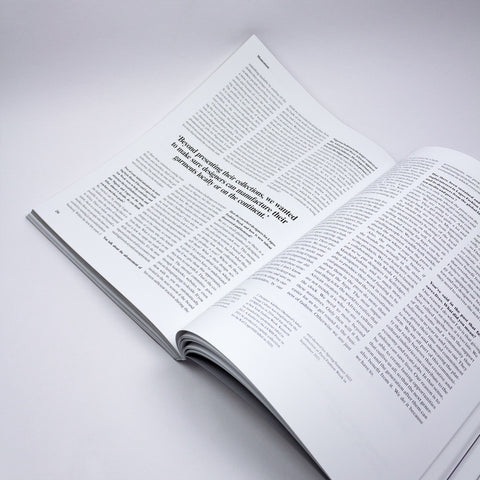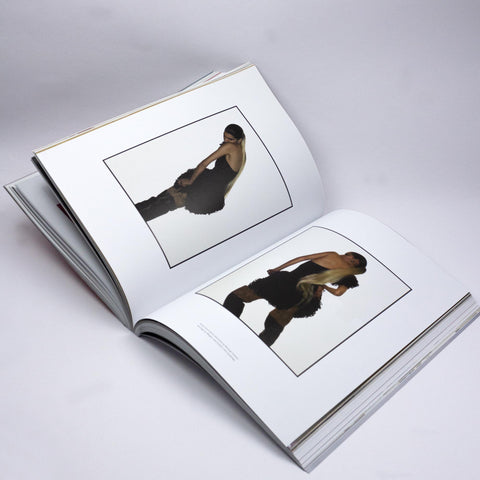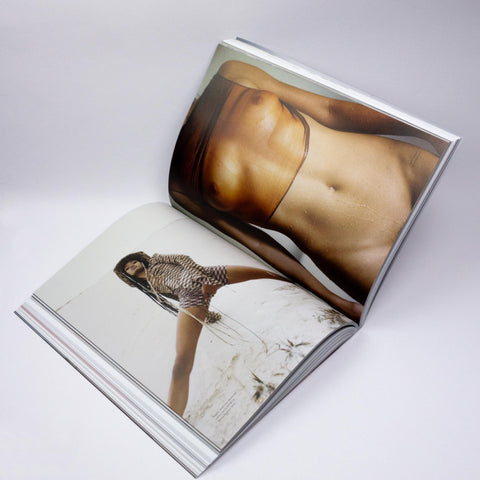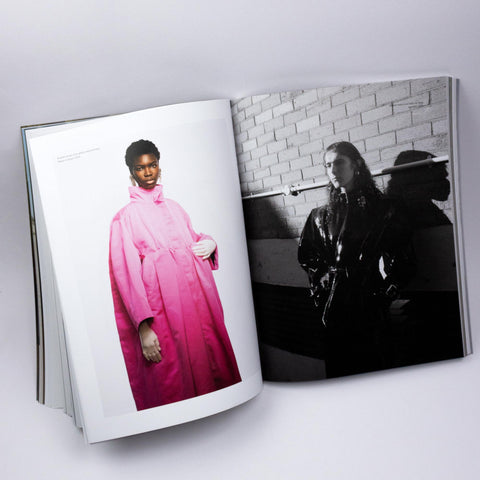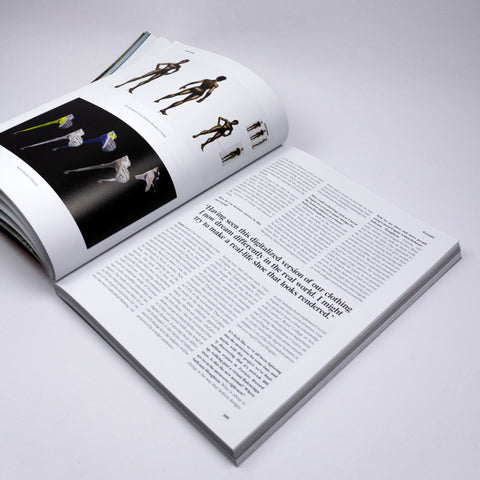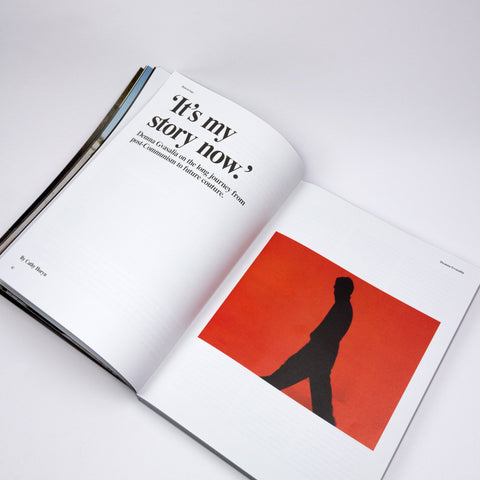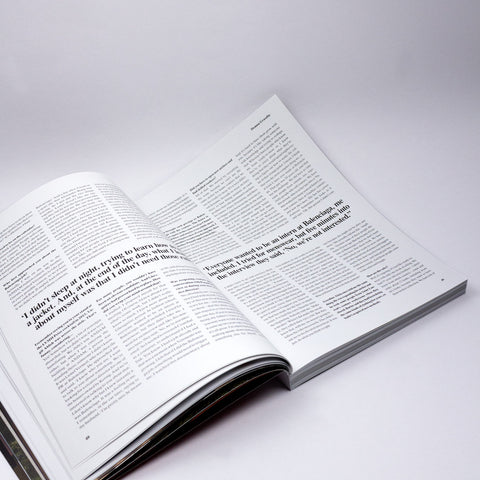 System Magazine Issue 18
by System
€33.00
The Big Balenciaga Saga!!
System launches its Issue 18, featuring a 120-page mega-story exploring the wonderful world of Demna's Balenciaga.
In the six years since he joined Balenciaga as creative director, Demna has simultaneously reinvented the house and redefined luxury fashion.

Over the past few months, System and photographer Juergen Teller have taken a closer look inside the Balenciaga phenomenon, starting with Demna himself. The designer reveals his motivations and inspirations in a series of wide-ranging conversations – with writer Cathy Horyn, alongside Balenciaga CEO Cédric Charbit, and on the phone with his one-time teacher at the Royal Academy of Fine Arts in Antwerp, Linda Loppa.

Plus, interviews with Balenciaga's chief creative officer and Demna's trusted right-hand Martina Tiefenthaler, and the man responsible for Balenciaga's runway-show music and husband to Demna, BFRND; a look at why Balenciaga's casting is like 'a members' club, but for non-members only'; why make-up artist Inge Grognard's work with Balenciaga is so ground-breaking; and Epic Games and Unreal Engine on how Balenciaga's recent Fortnite collaboration blurs the barriers between IRL and the metaverse. Photographer David Sims and fashion editor Joe McKenna showcase Demna's Balenciaga archives from Autumn/Winter 2016 to Winter 2021. And finally, Demna reveals the contents of his personal phone-camera roll.
Also in System's 300+ page issue:
How two fashion journalists took non-traditional routes to becoming important – and highly opinionated – new industry voices: Luke Meagher, aka HauteLeMode and Pierre A. M'Pelé, aka Pam Boy in conversation.
Supriya Lele, KNWLS and Nensi Dojaka on London's new wave of womenswear, designed by women for women. With photography by Drew Vickers and styling by Vanessa Reid.
The best of Autumn/Winter 2021-2022's looks, by photographer Carlijn Jacobs and stylist Haley Wollens.
'I love this one!' Chanel's Spring/Summer 2022 accessories, as chosen by 12 of System's favourite stylists. With photographs by Charles Negre.
Omoyemi Akerele, founder of Lagos Fashion and Design Week on the future of Nigerian fashion. Plus 'In Lagos', an exploration of Nigeria's exciting fashion scene by photographer Josh Woods and stylist Ola Ebiti.
For Venice Beach native, Eli Russell Linnetz of Los Angeles-based brand ERL, fashion is an unretouched snapshot of 1970s-tinged 'dude culture', as told to head curator of the Metropolitan Museum's Costume Institute, Andrew Bolton.
From Van Gogh to Demna, Antwerp's Royal Academy of Fine Arts continues to nurture fine artists. With its head of fashion Walter Van Beirendonck in conversation and photographs by Ronald Stoops and Catherine Smet.
American painter and frequent Balenciaga collaborator Eliza Douglas answers Loïc Prigent's bespoke Runway Questionnaire.
Plus, Vanessa Ohaha on dreaming of a career in her native Nigeria, while looking for a break in London; art curator Ben Broome on choosing when art should take the cash from fashion; and a journey from war zone to wardrobe, as described by Iraqi designer Yesawi.
System Issue 18 is accompanied by an exclusive Chanel print supplement exploring 'Les Rendez-vous littéraires rue Cambon', created by Charlotte Casiraghi. Celebrating women and literature, Virginia Woolf and the Bloomsbury Group and featuring cover stars Casiraghi and actor Keira Knightley. With photography by Alasdair McLellan and creative direction by Aleksandra Woroniecka.
System explores with style and substance the dialogues at the heart of the global fashion industry.
Its biannual magazine offers exclusive long-format conversations with fashion's most relevant, most powerful and most opinionated individuals, accompanied by portfolios created by the industry's most in-demand image-makers.
Exploring and commenting on fashion's constantly shifting landscape, System is a platform for deep thoughts and real opinions – shared within the industry and, in turn, influencing the broader world.