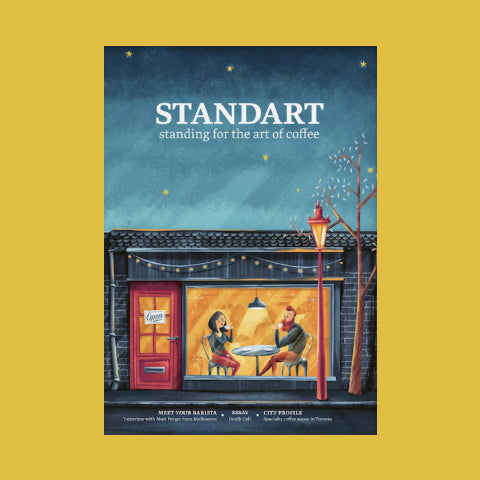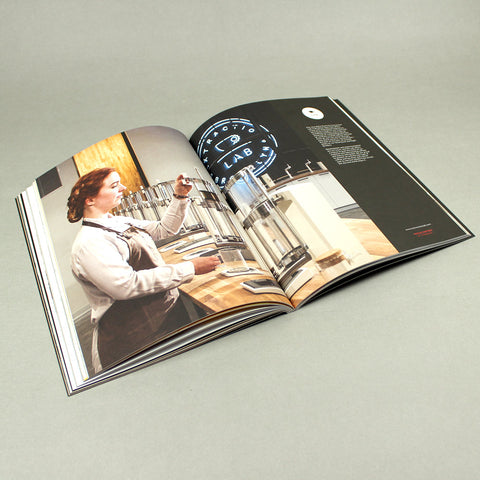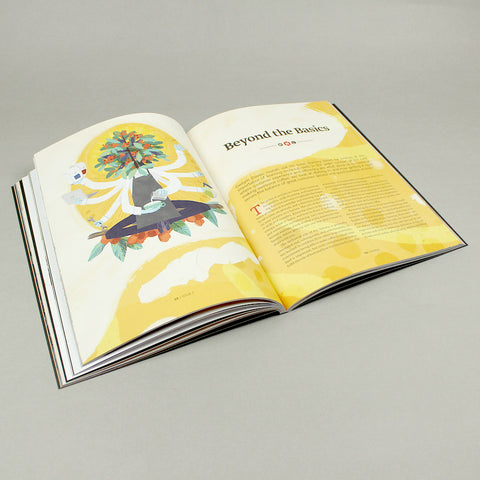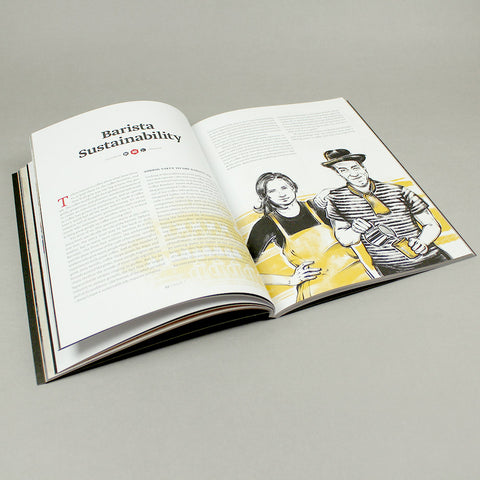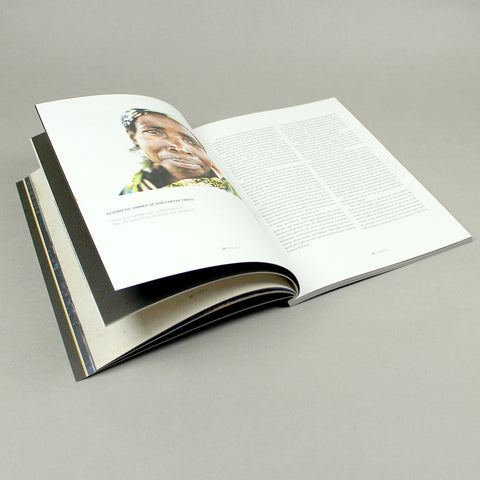 Standart Issue 7
by Standart
€11.00
Chapter Coffee

In the coffee chapter, we bring you a diverse array of pieces, with subjects ranging from the crucial and pressing, to the quirky and fascinating. We consider the fragility of our rapidly burgeoning industry and how to make sure we ensure its survival. We look at how cultural sensitivity needs to be at the forefront when we deal with issues of gender at source.

As our country of origin, we marvel at the rise of Vietnam, a producer country ready to take on the domestic and international markets with vigour. And to round off the chapter, we explore the quirky and slightly macabre phenomenon taking place if cafés all over the world, where people get together, eat cake, and talk about death.

Chapter People

Sustainability is something we need to keep front of mind in everything that we do; this issue, we delve into sustainability at the service end of the chain, looking at how baristas can get the most out of their careers. Matt Perger sits down with us for a chat about coffee, food, information sharing and networking in the digital age, and China's burgeoning coffee industry. Gwilym Davies finishes off his series on basic training with a skill central to the efficient running of a café, dialling in.

Chapter Ritual

It's a testament to how global our industry is that every issue we seem to
be stretching farther and farther around the world. Get in gear for a tripto Toronto, where we check out some of the coolest places for coffee in the North. Once you've had your fix and consumed more maple syrup than anyone has a right to, swing over for a lazy pint in a London pub as we chat to the playwright behind a play set in a timeless coffee house.

We've included a creative piece that provides us a seat at a tense breakfast with the parents in 'The Breakfast Place'. Finally, to wrap it all up, we take a look at the travelling cup we all love — how its rise was beckoned in the modernity — aluminium engineering, steam trains, aeroplanes, and a world made irrevocably smaller, never to be the same.