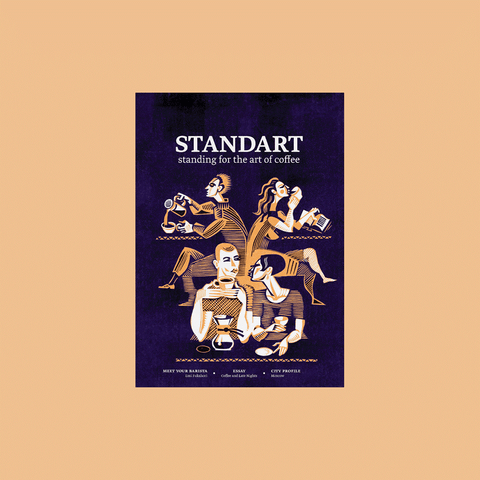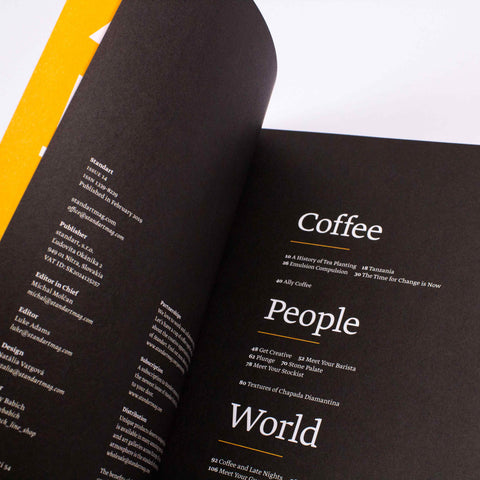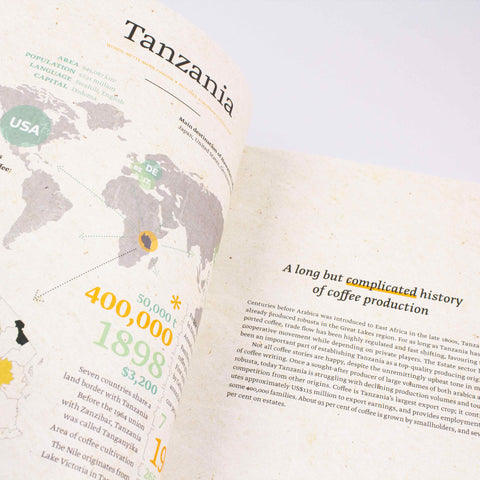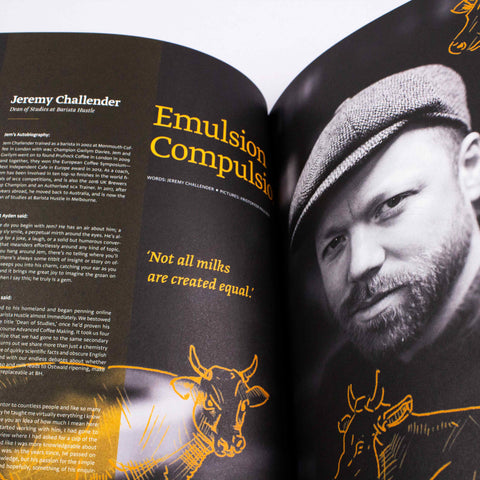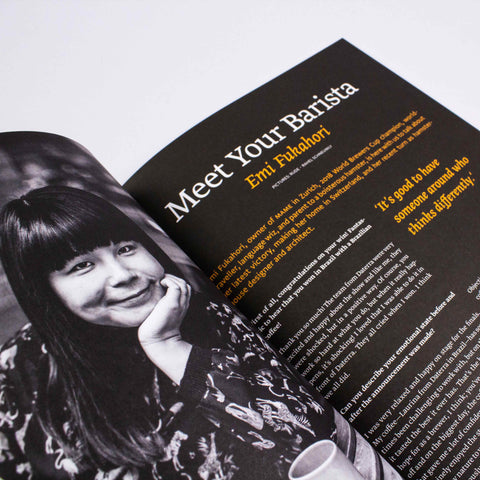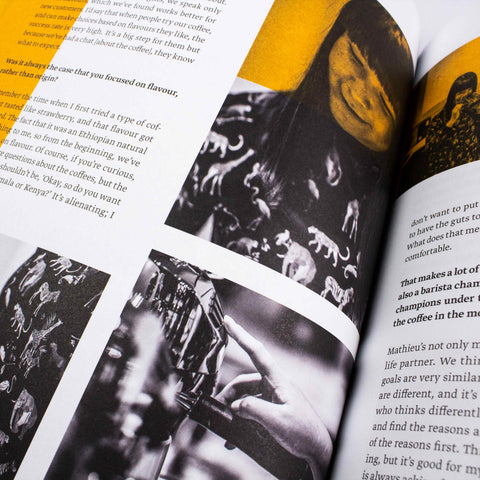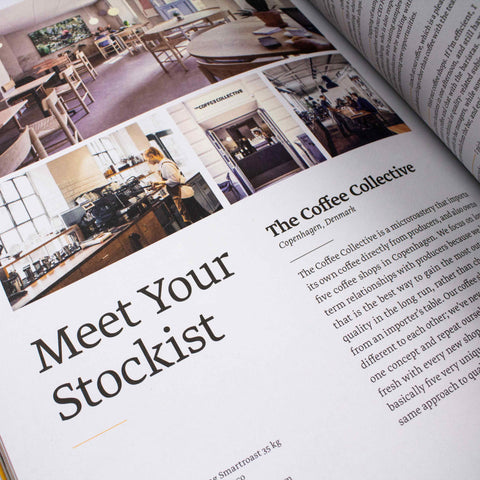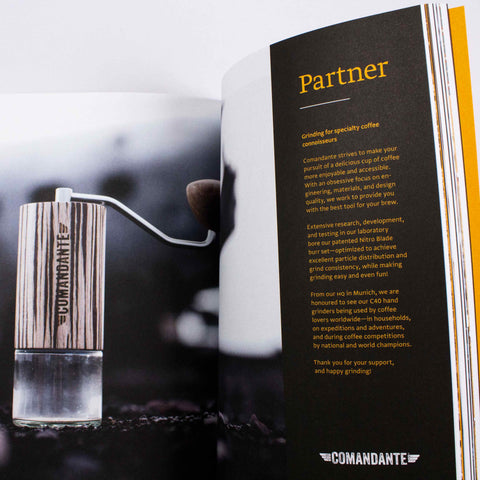 Standart Issue 14
by Standart
€11.00
Standart issue 14 covers a diverse range of subjects that aim bridge the gap between baristas and industry professionals, coffee nuts and enthusiasts, and those who simply enjoy spending time in coffee shops.

In the 'Coffee' chapter, whet your appetite with some hot, fresh, fragrant … tea! As part of our series comparing coffee and tea, we take a look at the distant climes where tea starts its journey. We then shift the focus back to coffee, with an origin trip to Tanzania, a milk experiment brought to you by the folks at Barista Hustle, and an essay reporting on the new alternative pricing tool that we hope will have a huge impact on how we sustainably price green coffee.

The 'People' chapter is chock-a-block with creative content, including an interview with World Brewers Cup champion Emi Fukahori, an essay on hot to combine your work and your coffee addiction by Jenn Chen, a short story out of Brazil detailing a nightmarish day in the life of a professional coffee taster who loses his palate, and much more.

In the 'World' chapter, an interview with marketing guru and coffee geek Brian Gaffney; When we sat down with him in New York, we were fascinated by his thoughts on coffee, and we think you will be too. We follow that with a look at the importance of branding in specialty coffee, and how to make sure yours is on point. We then jet over to Moscow for a beautifully traced essay on the peculiar history of coffee in the Russian capital, and end it all with an article on late-night coffee cocktails.