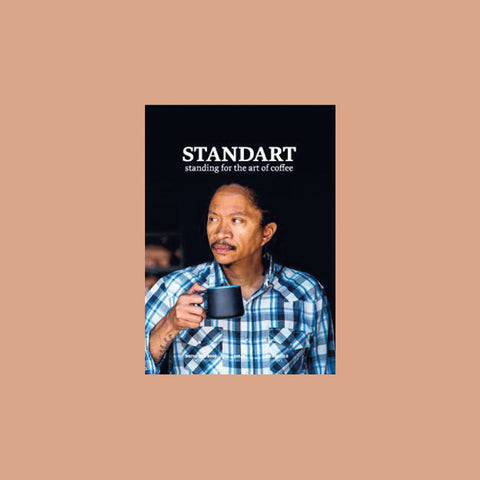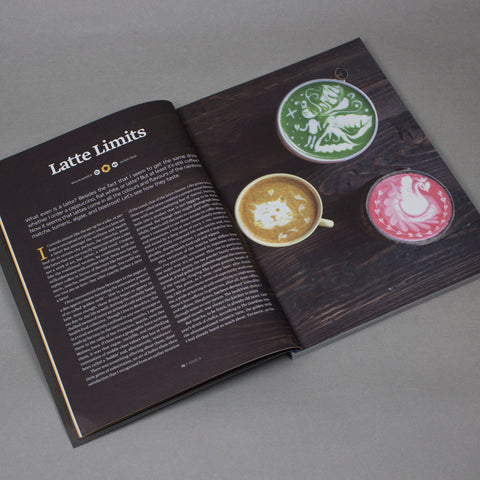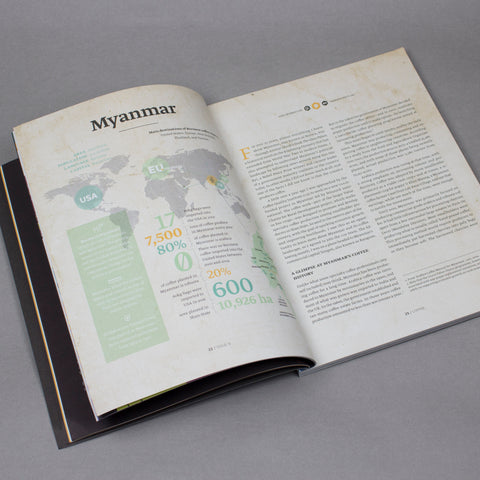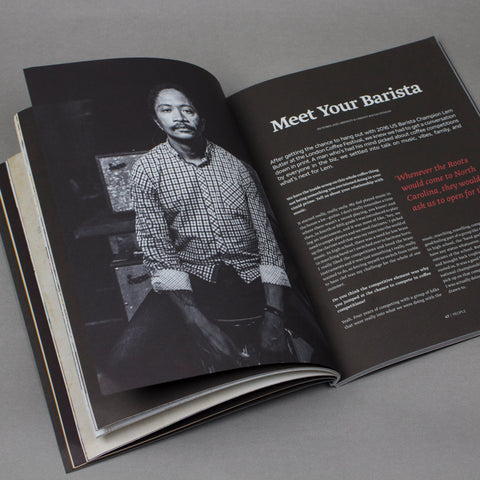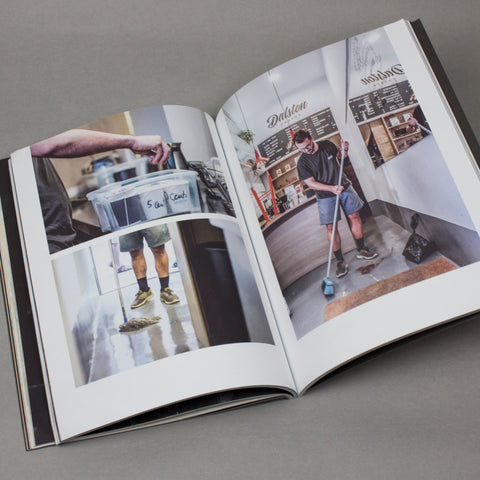 Standart Issue 9
by Standart
€11.00
Every issue of Standart is beautifully designed and the content carefully curated in order to bring you into a one of a kind experience. It should be meaningful, enriching, and inspiring; Standart Issue 9 does just that:

Chapter Coffee. Issue 9 begins with a simple question, "what even is a latte?" However, the answer is a bit more complex as we examine the growing trend of rainbow lattes, discuss the material coffee from an academic perspective, explore the region of Myanmar, and ponder the origins and meaning of "specialty coffee"

Chapter People. After getting the chance to hang out with 2016 US Barista Champion Lem Butler at the London Coffee Festival, we knew we had to get a conversation down in print. A man that's had his mind picked about coffee competitions by everyone in the biz, we settled into talk on music, vibes, family, and what's next for Lem.

Chapter World. Aside from quality offerings and genuine hospitality, there are also more subtle factors that make up the appeal of a coffee shop. We talk architecture, color palettes, lighting, and seating with Lea Mičudová and Michal Mačuda of BONBON, a top-of-the-game architecture firm in the Czech Republic.

Erin Meister is a longtime coffee professional and journalist who just published her first book, New York City Coffee: A Caffeinated History. In Standart Issue 9, Erin invites you to join her as she shares NYC's longstanding obsession with consuming coffee in record breaking amounts.