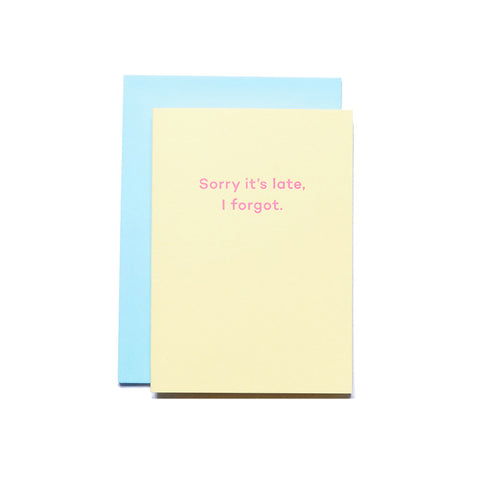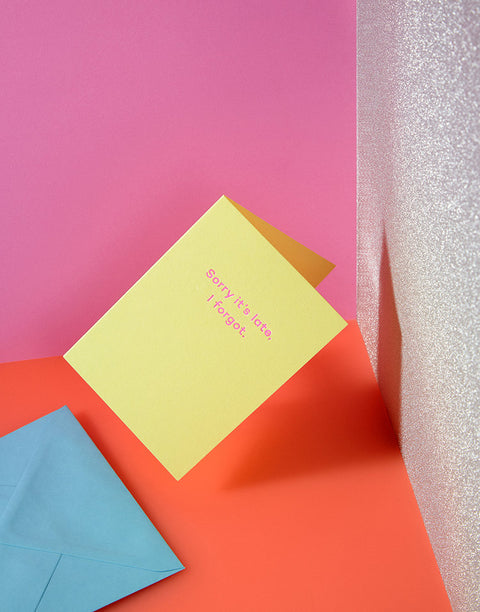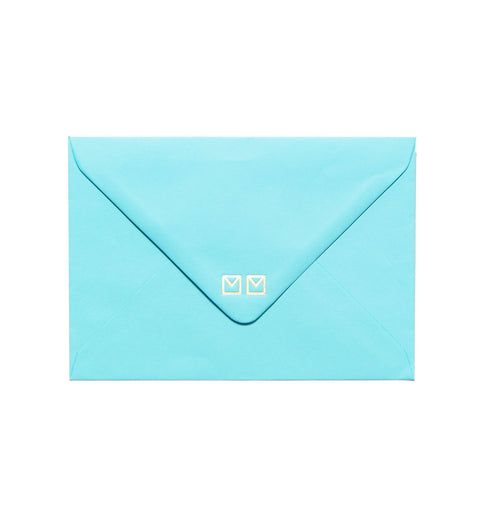 Sorry it's late, I forgot.
by Mean Mail
€4.00
Vindicate yourself from overdue moral obligations with the truth.
Pastel yellow 350gsm card embossed with baby pink foil. Comes with an embossed pastel blue envelope.
Mean Mail makes greetings cards for those you love and those you love to hate. 
Each card is hand made in London on a hot foil press, printed on FSC certified stock. 
Mean Mail's ethos is inspired by Oscar Wilde's words: "True friends stab you in the front."