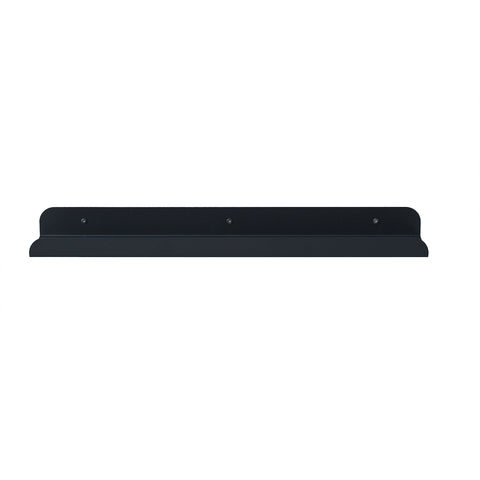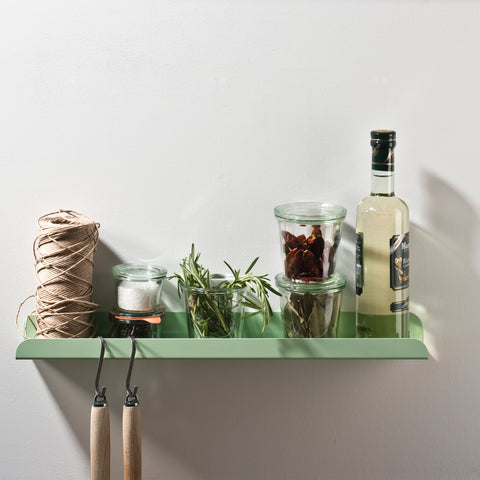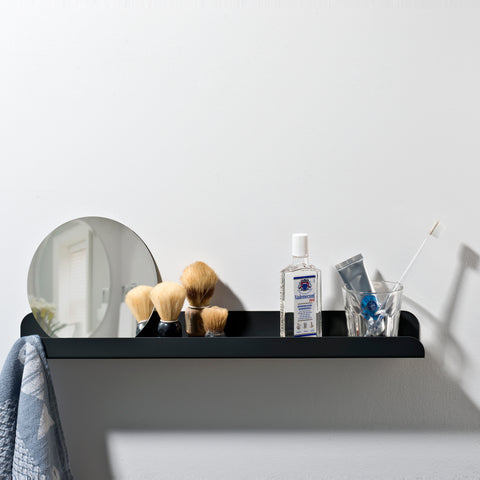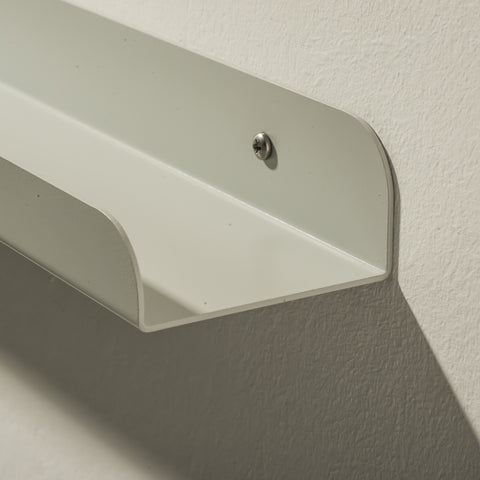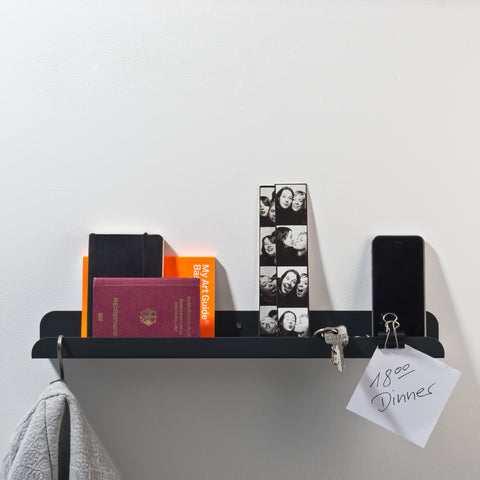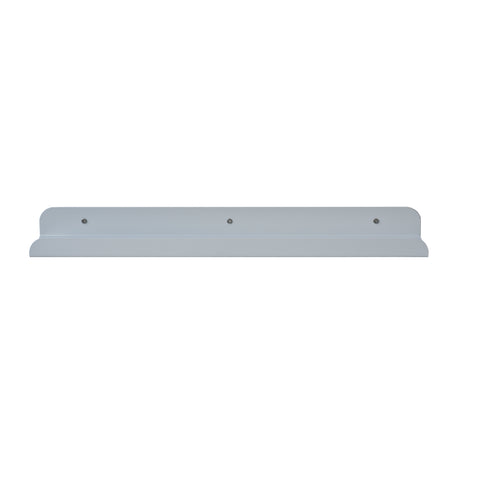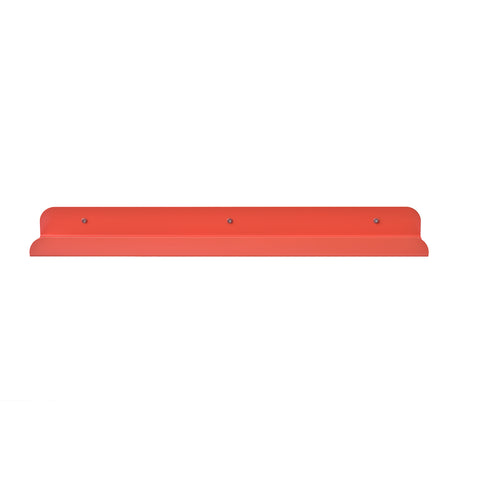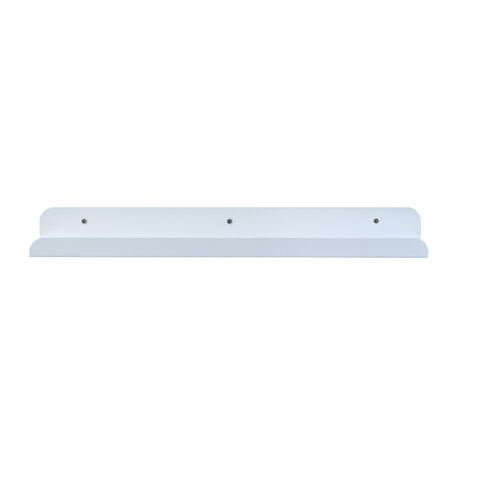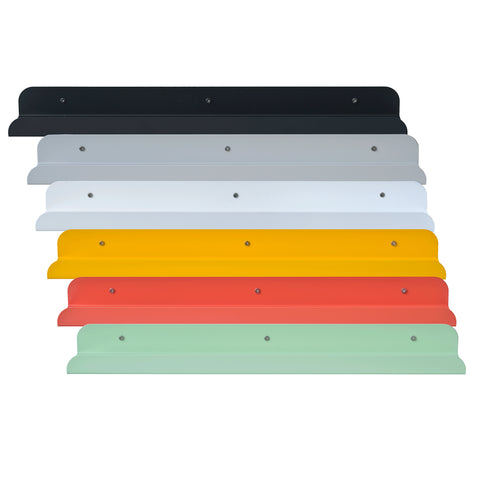 Solid 02 Wall Shelf
by weld & co
€49.00
This solid wall shelf is the perfect place for storing the small containers which are often found in kitchens and bathrooms.
Its flat surface catches any spills, while the upturned front edge keeps small items from accidentally slipping off.
By adding S-hooks, clips, or magnets, its range of possible uses can be expanded even further. And this model also gives each color a chance to shine. So the Solid 02 Wall Shelf is an easy way to add contemporary color accents to your home decor.
Material:
Steel sheet with powder coating
Size:
50 × 8 × 4 cm
About the Solid & Grid collection
In designing our Solid & Grid collection, we set out to create a style-defining, recurring graphical structure for furniture and home accessories. We were aiming for a pattern that looks light and elegant while offering sturdy durability. And we achieved this with a diagonally cut grid made of steel. After we came up with our first models featuring diagonal slits, we designed several solid versions as well.
 Delivery time: 2 up to 4 weeks