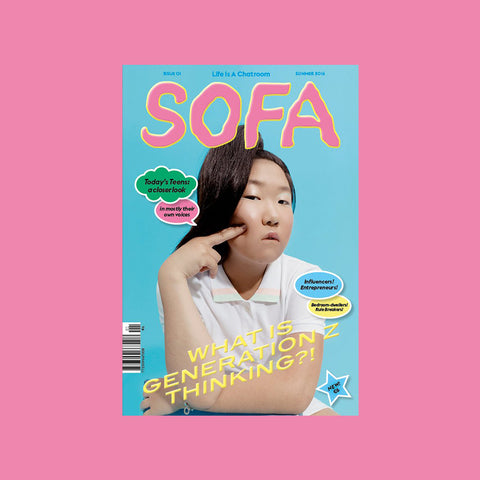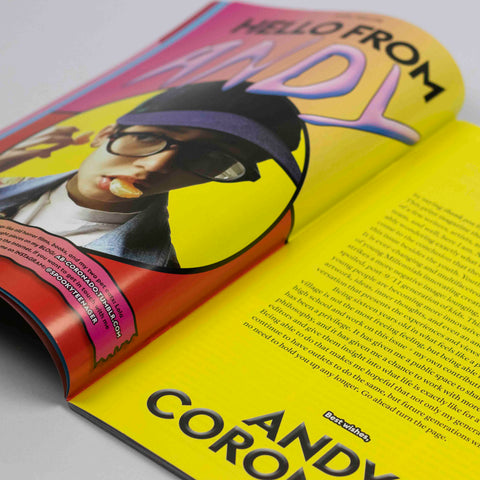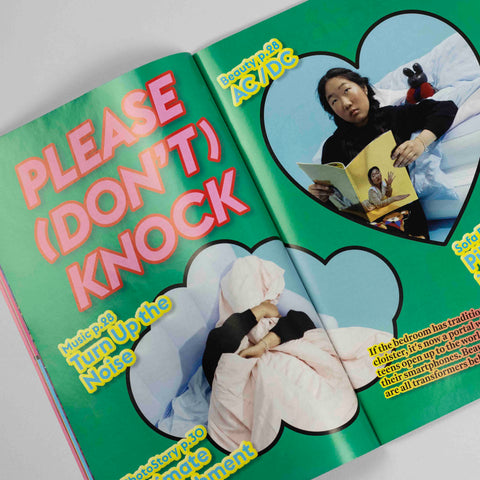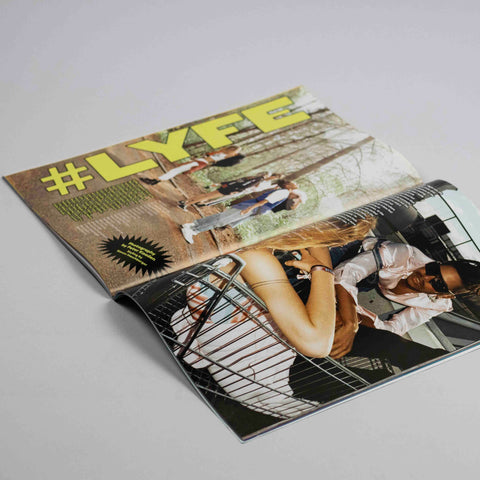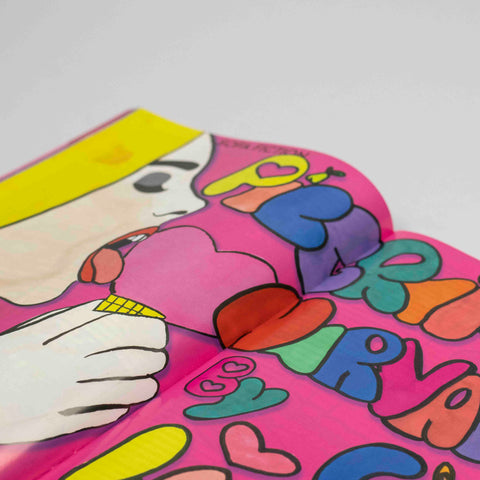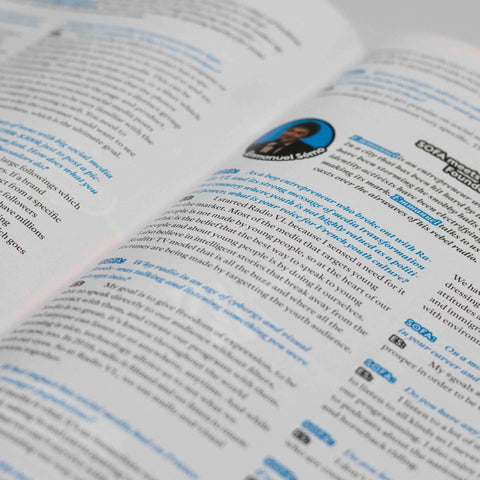 SOFA I – What Is Generation Z Thinking?
by SOFA
€6.00
Life Is A Chatroom.

SOFA is a new magazine that uncovers and defines the now and looks into the near future. Exploring one tantalizing, terrifying, tantamount or taboo topic per issue while sitting on a digital/analog sofa with cool & controversial people.
Issue 1 –   What Is Generation Z Thinking?
In the spirit of the current teen takeover, our first issue dives into the minds of Generation Z by giving the floor to a diverse group of international teenagers. The raw, fun, powerful, provocative, smart and daring content that they've delivered is not only wow but it sheds a whole new light on our world as we move deeper into the 21st century.
SOFA's first 92 glossy pages don't intend to freeze-frame an entire generation but try to show tomorrow's leaders in all their diversity. From an anonymous, unedited text conversation between four mixed-race teens from the LGBTQAI* community that explores what gender, identity and "coming out" to parents mean today, to two sisters from Latvia with opposite tastes who talk honestly about their relationship to beauty, to tales from entrepreneurs, activists and athletic move inventors—we are entreated to what's behind the scenes in the minds and hearts of today's young, digital savantes.
SOFA I also features contributions by non-teenagers; a psychiatrist who uses statistics to measure the humanitarian souls of Gen Z, a corporate insider who comes clean on what companies really think of young and restless influencers, an Arab girl journalist who uncovers the secrets behind the Internet shoplifting support groups for anti-capitalist girl rule-breakers. A dazzling cover shoot by Agnes Lloyd-Platt and a moody fashion story by Peter Kaaden both use teen street-casted models whose diversities reflect our globalizing world and new, compelling notions of "what is beauty?"