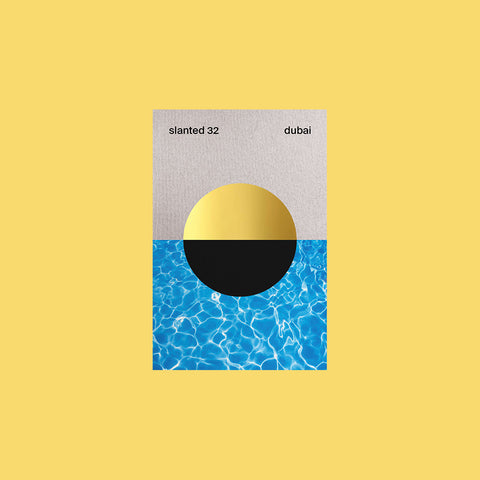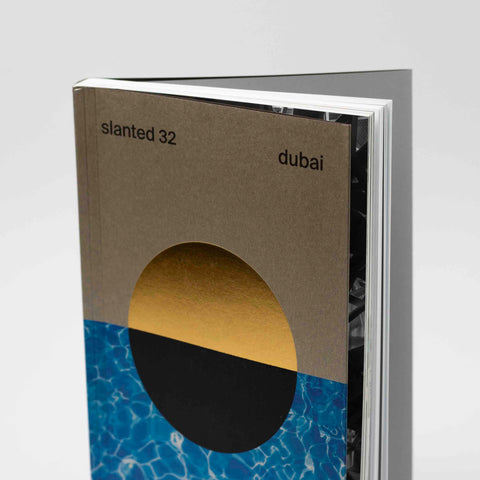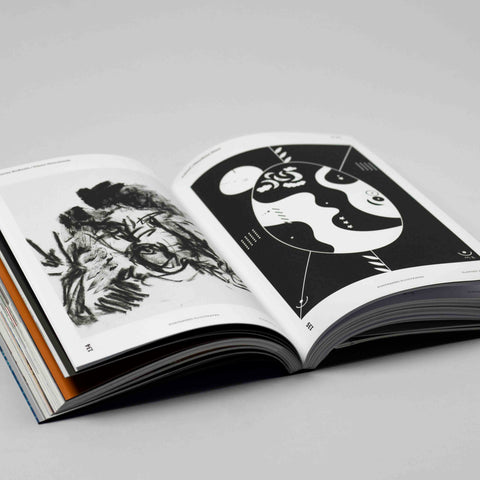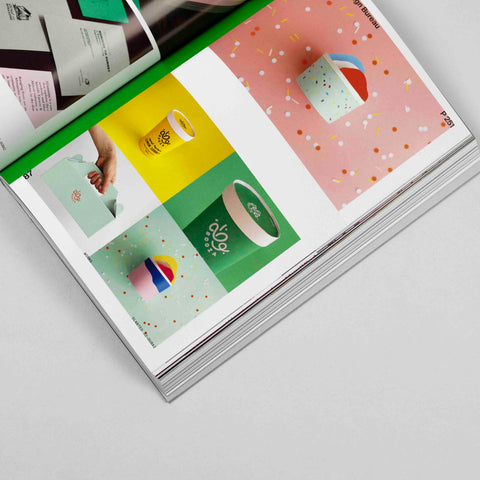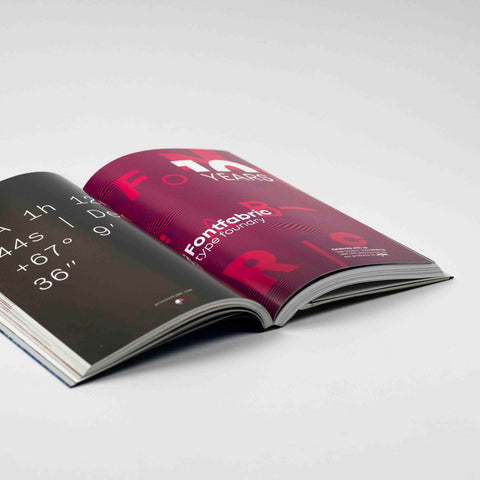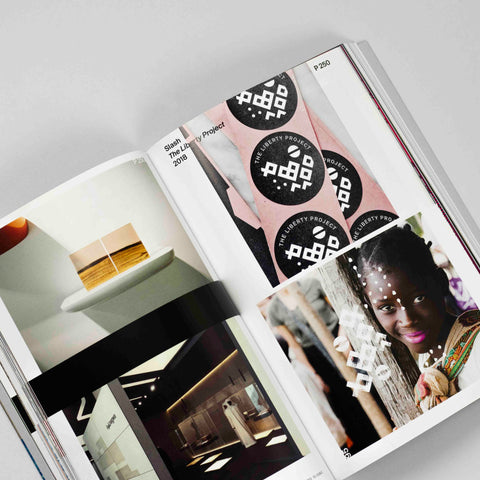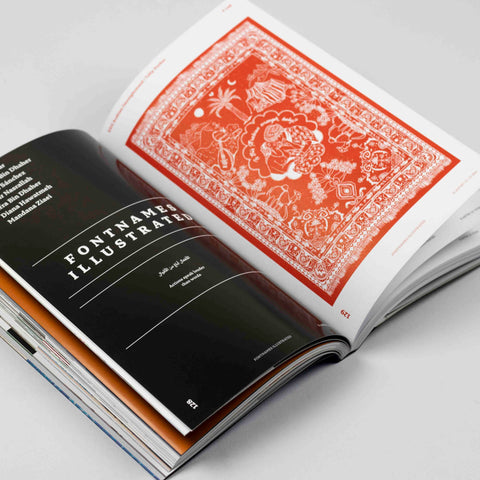 Slanted Magazine #32 – Dubai
by Slanted
€18.00
In Spring 2018 the Slanted editors took a close-up look at the contemporary design scene of Dubai. A city—when described by many people—that is all sickening shine and has no soul. But Dubai and the whole region, originally a piece of desert sparsely populated by Bedouins, is now transforming itself rapidly into a center, if not the world's greatest center, of trade, finance, and tourism—and moreover, something important happened in the last few years: Culture! Today, a new Arab world is being plotted and planned. The entire Gulf is teeming with initiatives—from the most public to the most private—to change and reinvent seemingly immutable rules, regimes, edicts, and assumptions, culminating, perhaps, in the stated intention to work more closely together. The Gulf states have a past, and they will have a future. The contours of that future are legible in this Slanted issue!
Slanted met some of the most amazing creatives such as Möbius Studio, Wissam Shawkat, and Fikra Design Studio. Not only can you find their brilliant works in the new issue, Slanted also provides a deeper look at their opinions and views through video interviews that can be watched online on our video platform for free: www.slanted.de/dubai.
Illustrations, photography, interviews and essays complement the issue thematically. Slanted #32 comes with contributions by Abjad Design, Uday Al-Araji, becky beamer, Jason Carlow, Dr. Nadine Chahine, Afra Bin Dhaher, Fatmah Al Dhanhani, Noor Eid, Elephant Nation, Jori Erdman, Reem Falaknaz, Marcus Farr, Fikra Design Studio, Martin Giesen, Glyphs, Nan Goggin, Gökçe Günel, H2R Design, Hanken Design Co., Tulip Hazbar, Khalid Al Jallaf, JAM Type, Kemistry Design, Ibraheem Khamayseh, Cristiano Luchetti, Faissal El-Malak, Mohammed Mandi, Möbius Studio, Moloobhoy & Brown, Myneandyours, Nasir Nasrallah, Ingo Niermann, Narjes Noureddine, Sultan Sooud Al Qassemi, Uzma Z. Rizvi, Khaled Al-Saai, Sheikh Saifi, Fatmah Salmeen, Ruben Sánchez, Tarsila Schubert, Wissam Shawkat, Slash, The Flip Side, The Lighthouse, T.ZED Architects, Tahreek, Tinkah, Toil & Tinker, Tribe Magzine, Twothirds Design Bureau, WTD Magazine, Majid Al Yousef, and Mandana Ziaei.
The booklet "Contemporary Typefaces" is a regular feature of Slanted Magazine presenting an editorial selection of recently published international high-quality typefaces as well as typefaces with an Arabic language support in an additional section, including Akkordeon Slab (Eduardo Manso / Emtype Foundry, Faune (Alice Savoie / Centre National des Arts Plastiques), Knif (Building Paris, Axel Pelletanche-Thévenart / A is for…), Mackay (René Bieder), Mazagan (Mário Feliciano / Feliciano Type Foundry), Rektorat (Prof. Rudolf Barmettler, Anton Studer / Nouvelle Noire), SangBleu (Swiss Typefaces), Sloop Script Pro (Richard Lipton / Lipton Letter Design), Trash (Estela Ibarz González / Bruta Types), Adelle Sans Arabic (Azza Alameddine / TypeTogether), Amariya (Dr. Nadine Chahine, Matthew Carter / Monotype), 29LT Bukra (Pascal Zoghbi, Swiss Typefaces, Adrien Midzic / 29Letters), Clother (Jérémie Hornus, Julie Soudanne, Ilya Naumoff / Black[Foundry]), Edit Serif Arabic (Christoph Dunst / Atlas Font Foundry), FiraGO (Ralph du Carrois, Anja Meiners, Botio Nikoltchev, Titus Nemeth, Hasan Abu Afash, Rob Keller, Kimya Gandhi, Natalie Rauch, Akaki Razmadze, Natalie Rauch, Yanek Iontef, Mark Frömberg, Ben Mitchell / bBox Type), URW Geometric Arabic (Jörn Oelsner, Boutros Fonts / URW Type Foundry), Graphik Arabic (Khajag Apelian, Wael Morcos, Christian Schwartz / Commercial Type), Markazi Text (Fiona Ross, Borna Izadpanah, Florian Runge / Google Fonts), Skolar Sans Arabic (Titus Nemeth, David Březina / Rosetta Type Foundry), Teshrin (Kristyan Sarkis, Peter Biľak / TPTQ Arabic), and SF Tobba (Sultan Mohammed Saeed Maqtari / Sultan Fonts).
Slanted Magazine #32—Dubai
Release: October 2018
Volume: 256 pages + 48-pages booklet
Format: 16 × 24 cm
Language: English