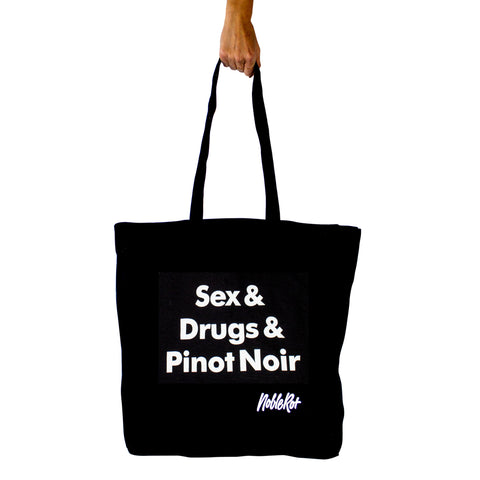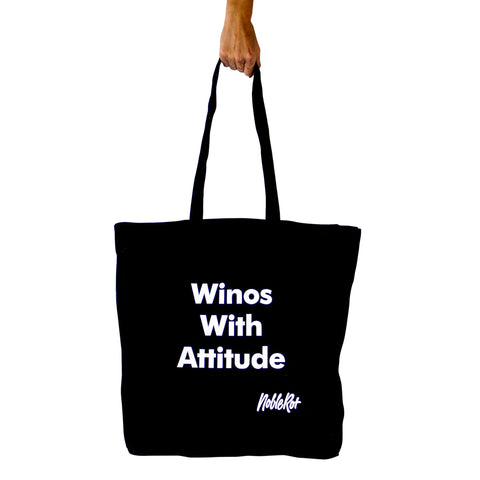 Sex & Drugs & Pinot Noir Tote Bag
by Noble Rot
€16.00
Limited Edition Bag by Noble Rot magazine
Black natural heavy weight organic cotton carrier bag.
Double sided black cotton bag with white print.  
Side A Sex & Drugs & Pinot Noir, Side B Winos With Attitude
Size 38cm (W) x 42cm (H) + 10cm (D), with long handles.
It's got the perfect size for transporting marrows, turnips, a leg of lamb or the spoils from a visit to the wine shop or your favourite indie mag dealer.
Pairs great with your favourite issue of Noble Rot and nice Riesling or Pinot Noir.