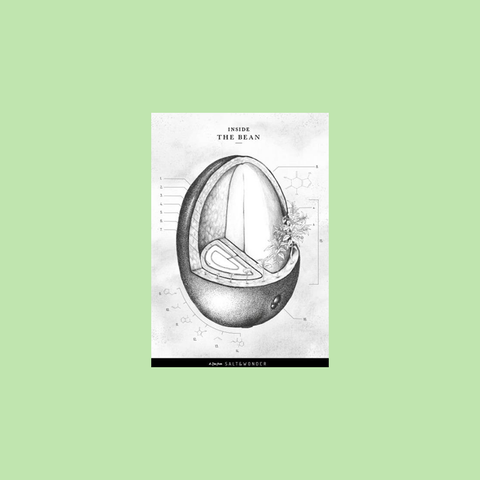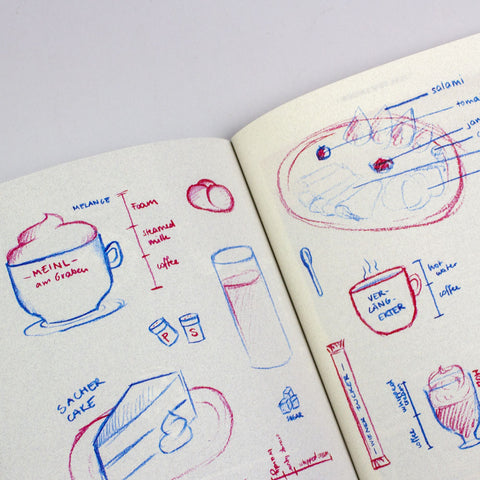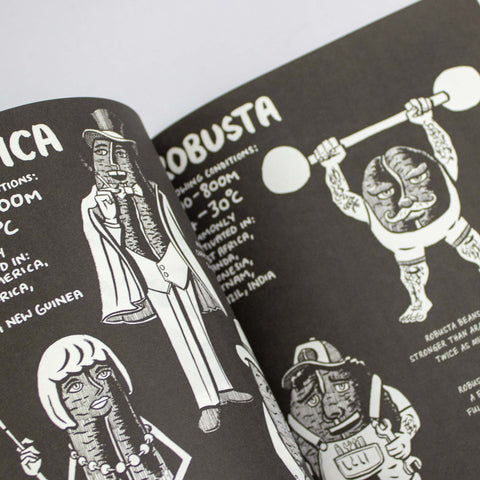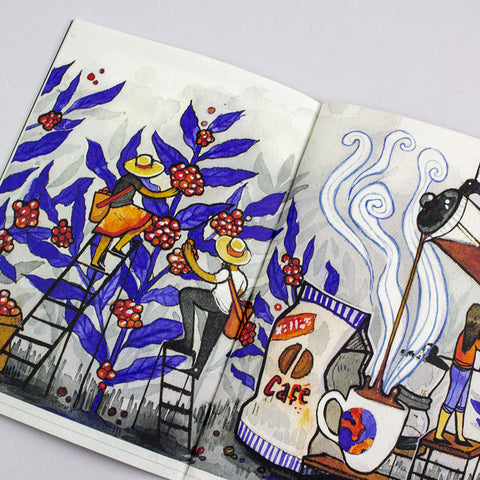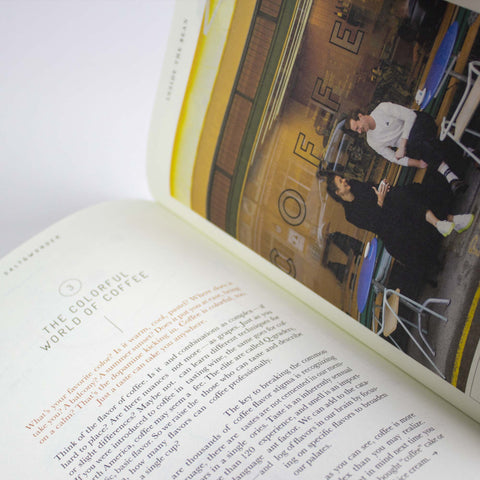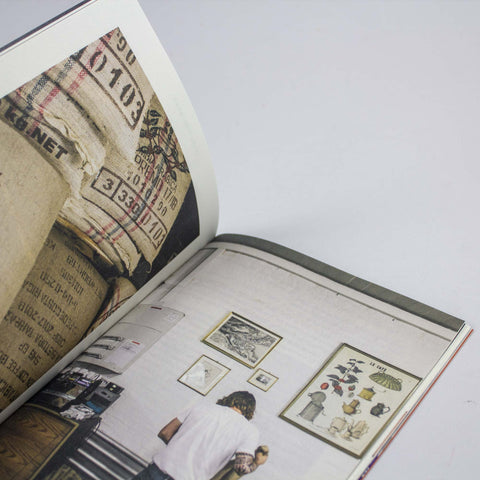 Salt & Wonder Zine – Inside The Bean
€11.00
This little zine started with a few coincidences a few years ago over a coffee in Zurich. One was Anna, heart, drive, and soul of Salt & Wonder. The other was Alicia, our first super fan, seeking some inspiration and community. Coffee is more than caffeine, more than a means to an end. 
We were new to coffee — specialty coffee to be exact — what makes it so special after all? What do these hipsters in their cafés know that we don't? So we made this little zine with the intention to be a guide. To break up the fear and show how diverse and inviting the world of specialty coffee can be.

Inside this Zine of Salt & Wonder:

– The Journey of the Bean, how it ends up in your cup. / featuring miró manufactura de café (Zurich)
– How coffee shapes our worlds in: A Cultural Thing / interviewing Shem from STOLL Kaffee
– Our color palate in: The Colorful World of Coffee / inspired by COFFEE
– Ending: Some practical tips in: Not Just for Nerds / featuring 169 West Wine & Coffee Bar
– Glossary of coffee-related terms.

 We're no coffee experts, but we drink it so much we wanted to know more. Turns out it's nothing to be afraid of, just something to explore. Where might it take you? 
A bookazine, driven by culinary startup culture.
From West, to North, to East, to South, we are looking to Europe's Harbours of Ideas. As Salt searches for the unique and alive, Wonder is hungry for discovery and innovation. It all stems from personal discovery in the field of culture, travel, food, design and entrepreneurship.
Our content focuses on ambitious startups with non-commercial backgrounds. Salt & Wonder explores the world of driven creatives and business owners in the food scene. It is a playground for us and friends around the globe, as well as an opportunity to live and experience culture and traveling in a deeper and more honest way.
Through showing narratives full of light and shadow, of highs and lows, we try to fulfill the cravings of the restless, the curious, the lovers of beauty and simplicity.