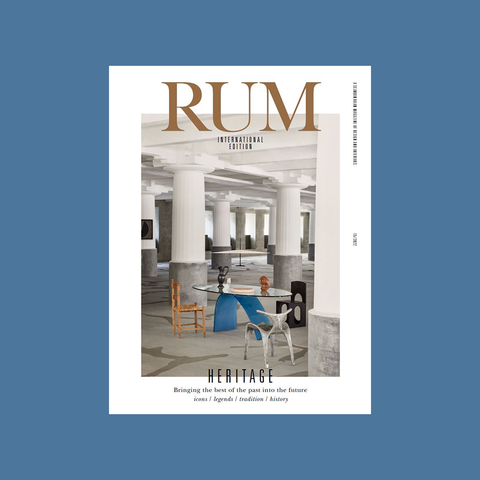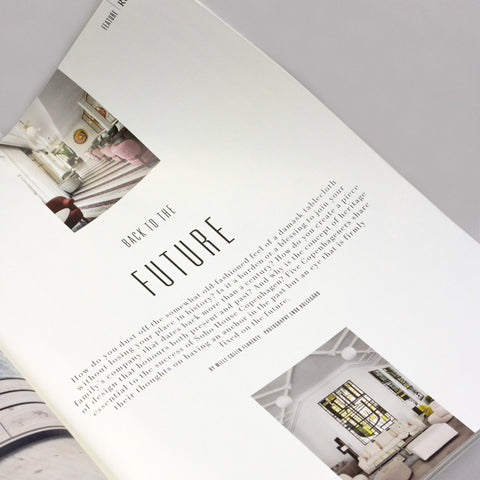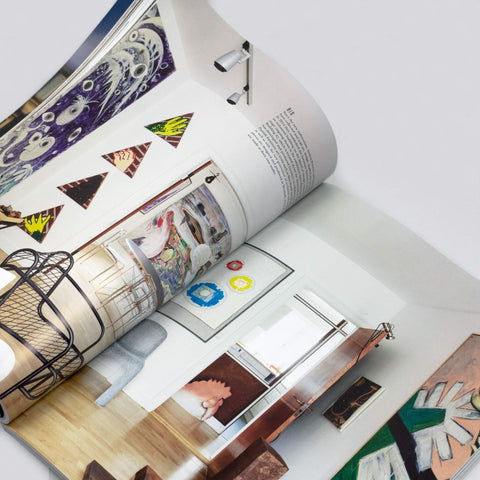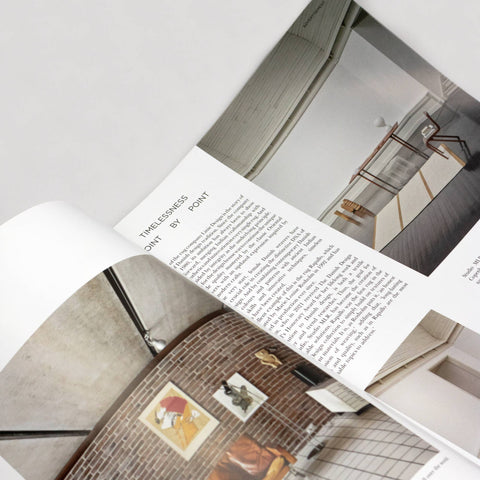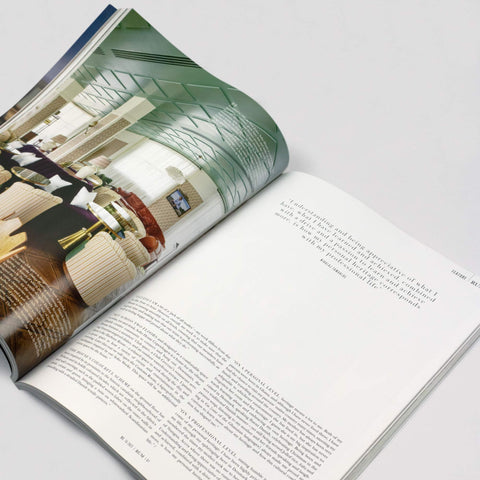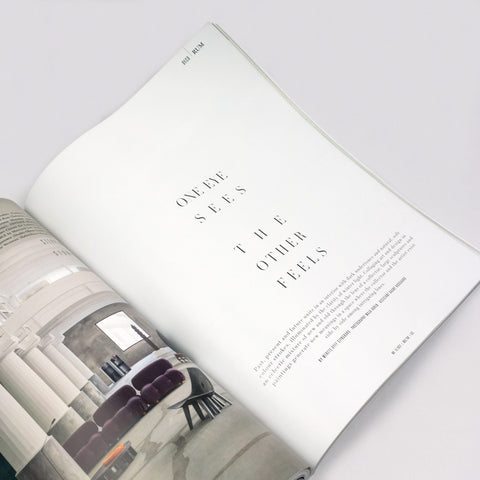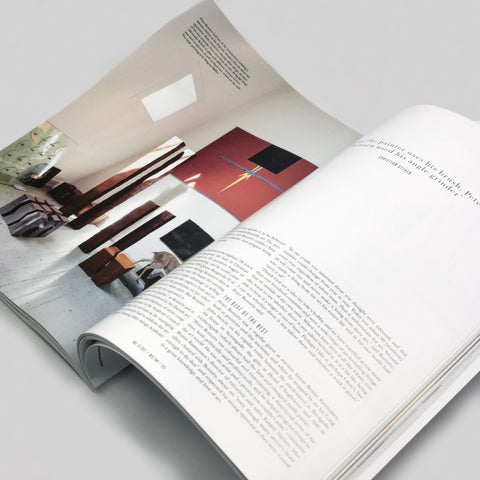 RUM International Edition Issue 15 – Heritage
by Rum
€27.90
In this edition of RUM International we have explored what heritage means as the makers of the past form a huge part of design, architecture and art. We meet the creatives who work with legendary brands and designers, standing on the shoulders of a rich heritage and creating through a contemporary lens. One such true legend is Danish architect and designer Knud Holscher, who greeted us in his home north of Copenhagen. Built in 1972, the house stands as a monument to his oeuvre and is today thought of as one of Denmark's most authentic modernist building works from the 20th century.

Another great character who leaves behind a monumental life's work is Danish artist Peter Bonnén, who sadly past away this summer. RUM was kindly allowed a rare look inside a true artist's home, where he lived for 54 years.

Also, come on in as we visit a factory space turned into an open-plan home with a rooftop view in Copenhagen and a five-storey townhouse in New York, elegantly curated with art and iconic vintage pieces from top to bottom – plus read the interview with floral designer Julius Værnes Iversen, founder of multidisciplinary studio Tableau, who grew up among the flowers in his father's shop and now takes the world with breathtaking botanical installations.
RUM is a brand and a point of reference in its own right. We are the leading authority when it comes to style, design, and architecture.
We are rooted in the Scandinavian way of life, but have a truly international scope. We are first with new trends and tendencies, but maintain a distinct focus on the Danish as well as the international design heritage.
We travel the world in search of outstanding homes with history, personality, and style. We have interviews with prominent designers - established as well as up-and-coming - and carry portraits of true icons and agenda-setting companies.
RUM works with the best and most celebrated photographers, stylists, and writers to create a unique aesthetic universe. People make an extraordinary effort when contributing to RUM, which makes the magazine the natural choice for advertisers aiming to reach a quality-conscious audience with genuine purchasing power.