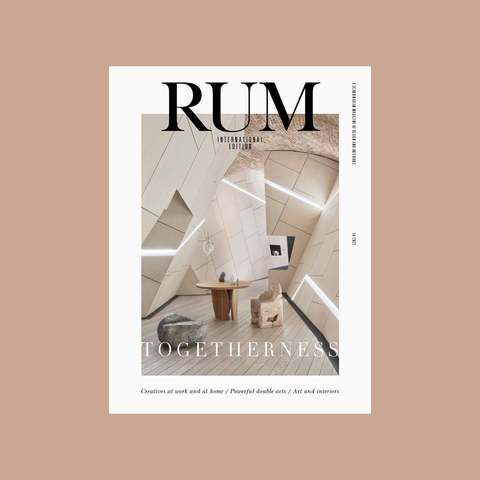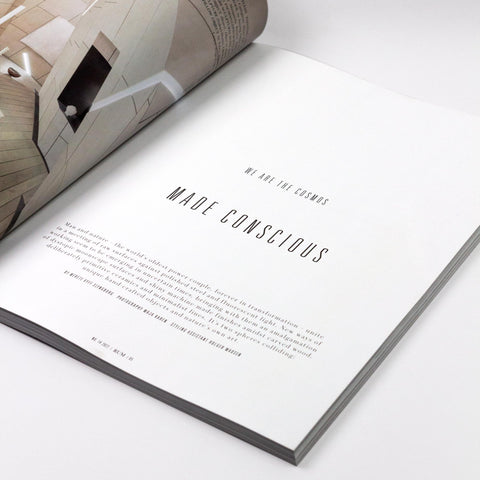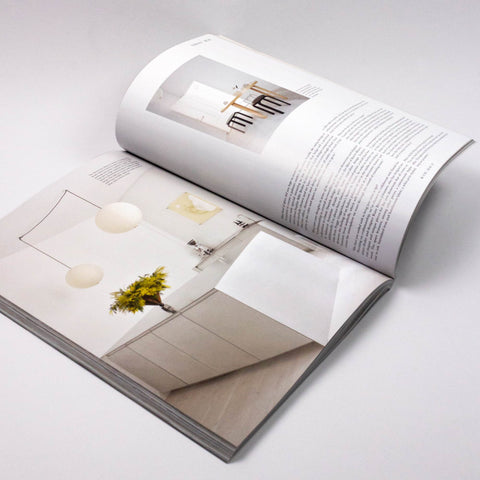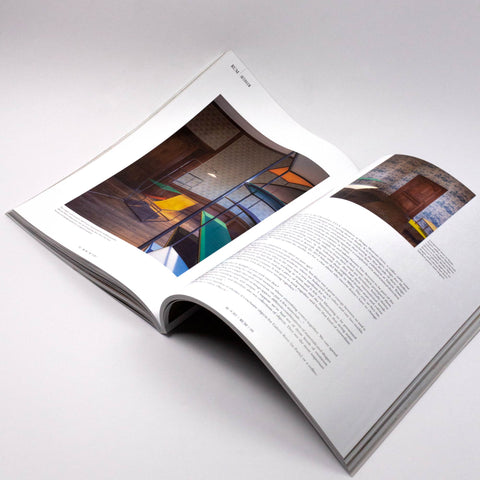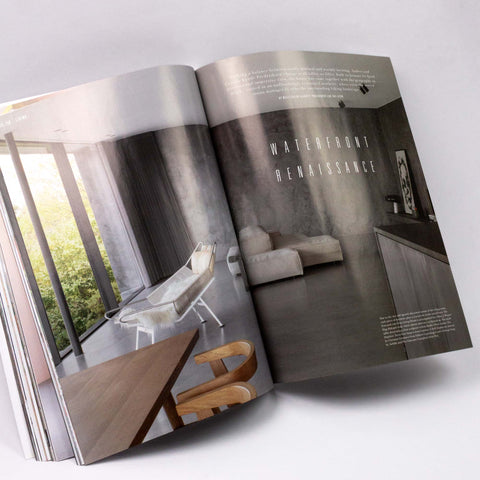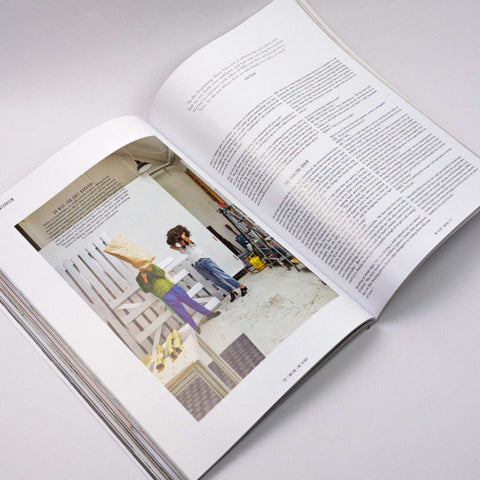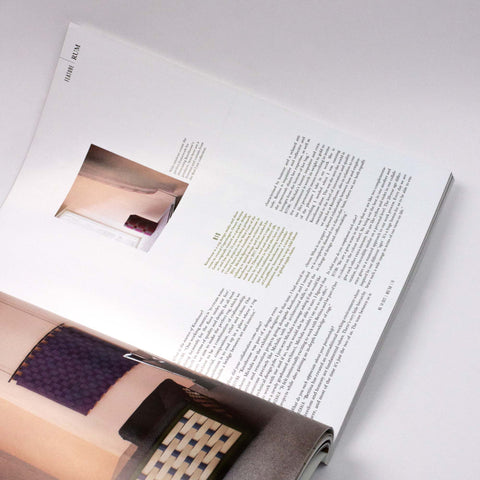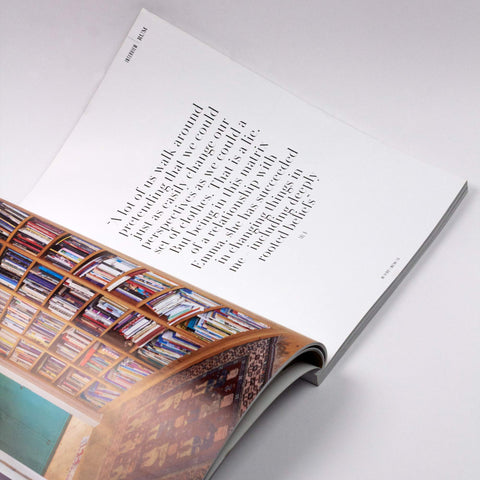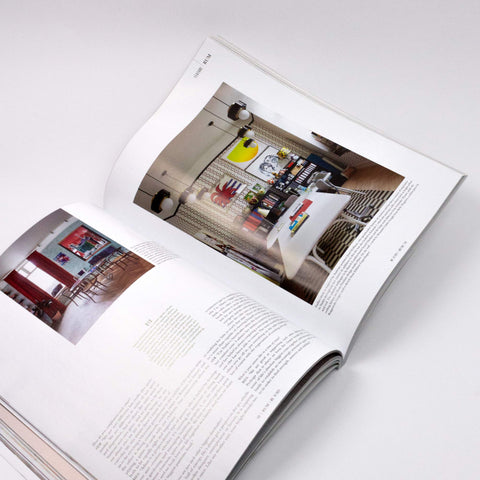 RUM International Edition Issue 14 – Togetherness
by Rum
€27.90
We filled this issue of RUM with powerful double acts and let the dynamic between two people who have a strong connection speak for itself across the pages of the magazine. Whether bound by a creative relation, a romantic relationship or a familial one – often in combination – the energy, magnetism and devotion are evident.

Relationships, art and interiors, is something we speak about with Tal R, one of the most acclaimed Danish artists of the 21st century, and filmmaker and writer Emma Rosenzweig. Read their open and honest interview about their life together, bridging generational gaps and building a family in Copenhagen. In their first-ever interview as a couple, the Rosenzweigs also open their home to RUM. The apartment, which also contains Tal's downstairs atelier is a vibrant, beautiful and captivating home as unique as their love story.

Fien Muller and Hannes Van Severen, partners in business as well as in life, are two people who have been incredibly influential on the international design scene. As Muller Van Severen they have enriched us with their universe of marble benches, hybrid steel and leather furniture, and a colour palette as intuitively appealing as candy. We shot the duo in their studio and at Design Museum Gent, which has only recently dedicated a retrospective exhibition to the couple's directional design to mark Muller Van Severen's 10-year anniversary.

Also we visit six creative duos who all confess to the same thing: having someone else to bounce creative and personal ideas off turns them into better versions of themselves.
RUM is a brand and a point of reference in its own right. We are the leading authority when it comes to style, design, and architecture.
We are rooted in the Scandinavian way of life, but have a truly international scope. We are first with new trends and tendencies, but maintain a distinct focus on the Danish as well as the international design heritage.
We travel the world in search of outstanding homes with history, personality, and style. We have interviews with prominent designers - established as well as up-and-coming - and carry portraits of true icons and agenda-setting companies.
RUM works with the best and most celebrated photographers, stylists, and writers to create a unique aesthetic universe. People make an extraordinary effort when contributing to RUM, which makes the magazine the natural choice for advertisers aiming to reach a quality-conscious audience with genuine purchasing power.