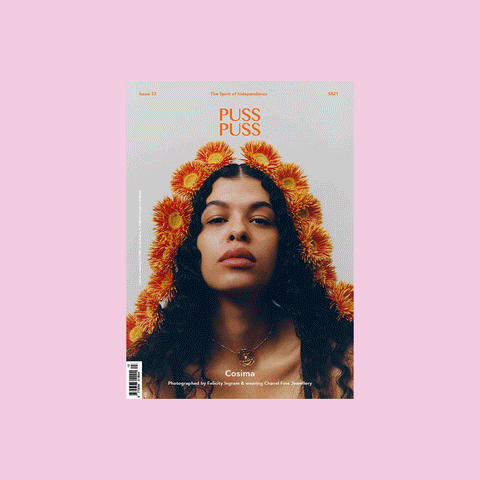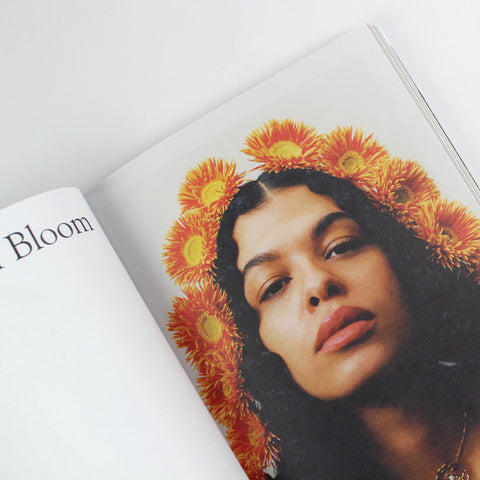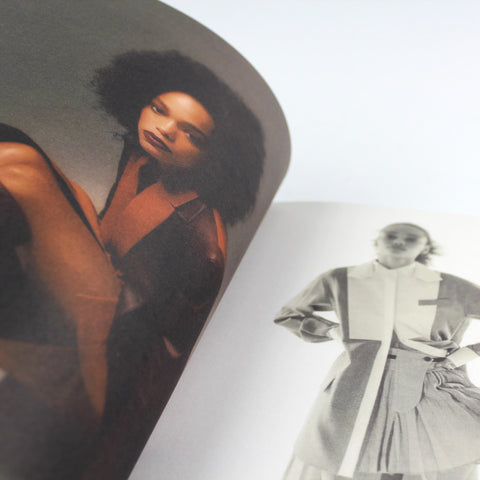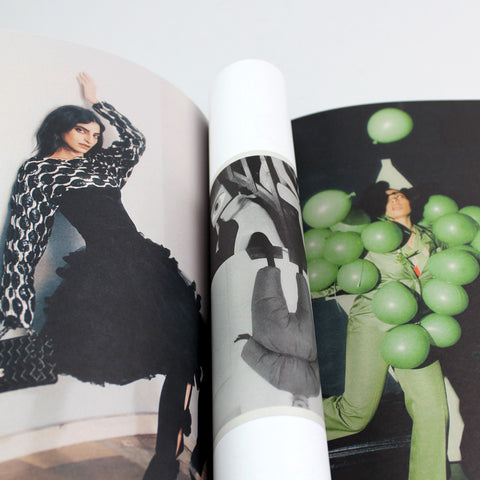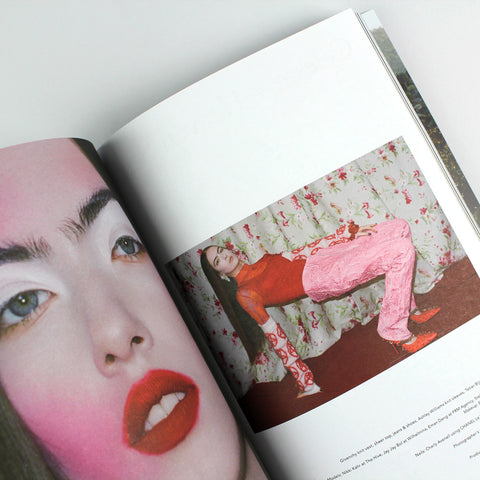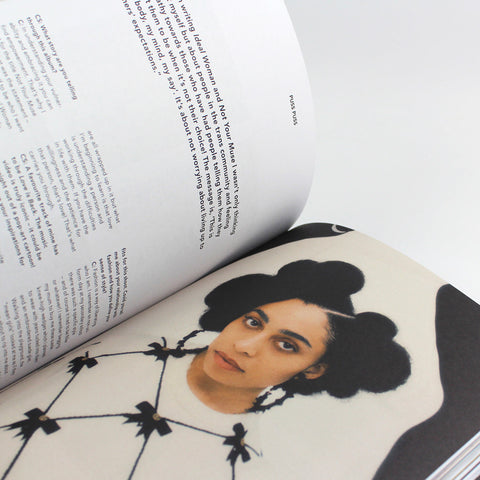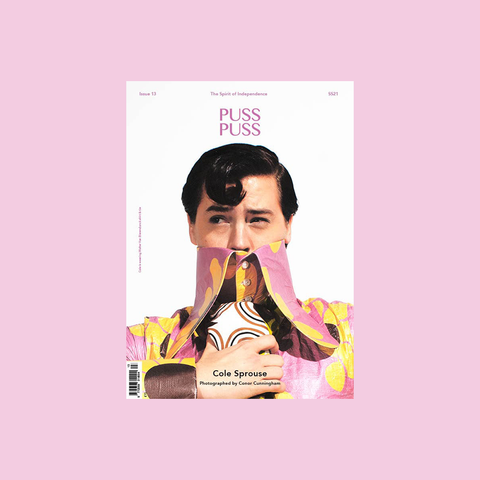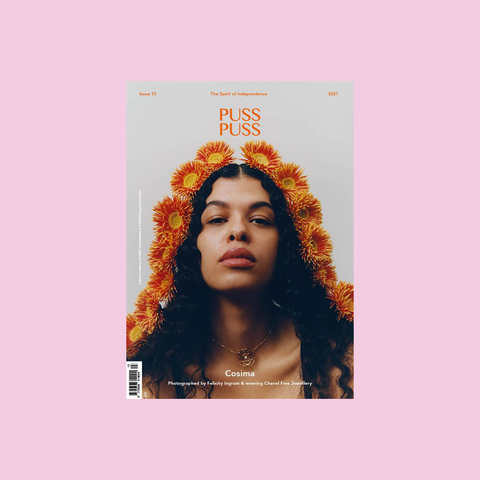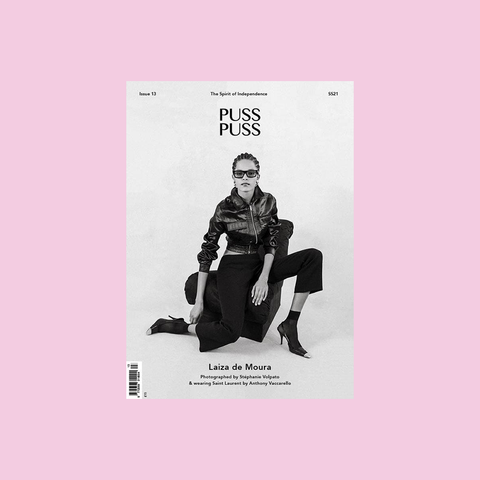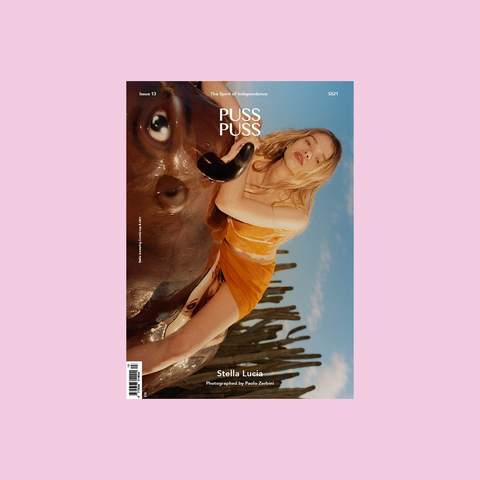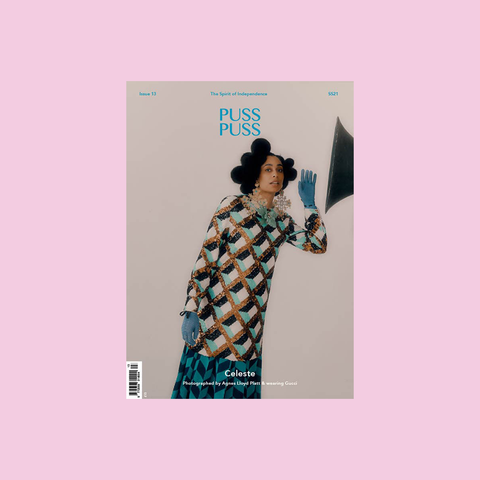 Puss Puss Magazine Issue 13
by Puss Puss
€20.00
Cole Sprouse – Taylor Hill – Celeste – Arlo Parks – Griff – Jordan Barrett – Iris Law – Stella Lucia – Klara Kristin – Cosima and many more.
If there is one thing the past year has taught us it's how we took so many things for granted that are so important and make our lives worth living: hugging parents and grandparents, meeting friends for dinner and drinks, travelling. The spirit of this issue is about not putting things off and doing them while we have the chance as nobody knows what tomorrow will bring. In an uncertain world where it's impossible to make plans, we celebrate the present. Welcome to issue 13 of PUSS PUSS – The Here & Now Issue!
PUSS PUSS is an international, bi-annual magazine and online platform for culture, fashion, music and cat lovers. PUSS PUSS is inspired by people who go their own way and are not influenced or told by others what to do – just like cats!
PUSS PUSS features interviews, articles and fashion shoots by the most exciting established and up-and-coming talent from around the world presented in a luxurious edition printed on the highest quality paper in the UK that becomes a collectable item. Past contributors include Grace Coddington, Chloë Sevigny, Tyler, The Creator, Ai Weiwei, India Menuez, Ren Hang, Charlotte Olympia, Juergen Teller, Gia Coppola, Michel Gaubert, Cass Bird, Michele Lamy, Chloe Wise, Kelela and many more.