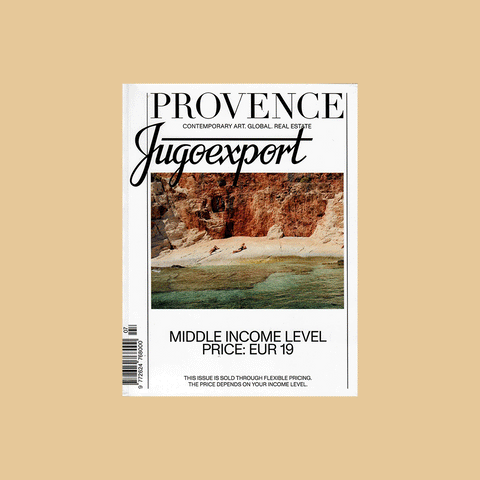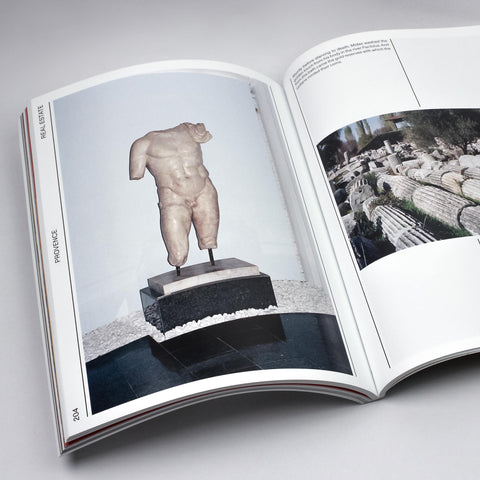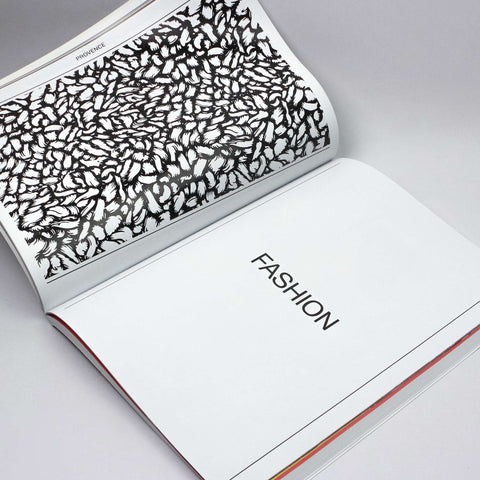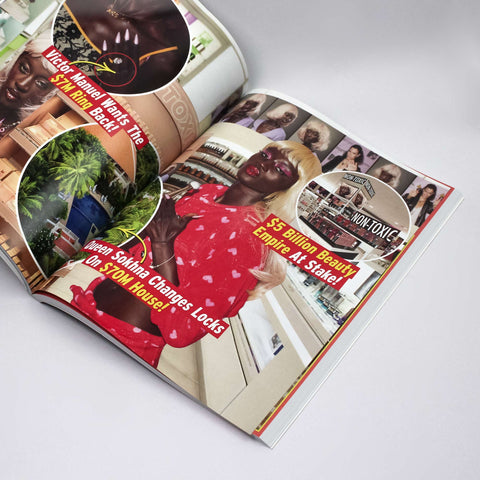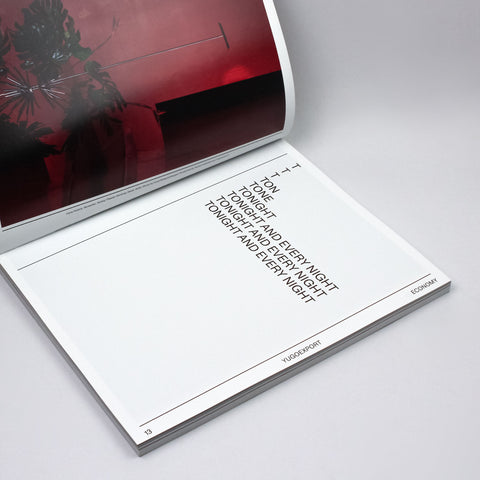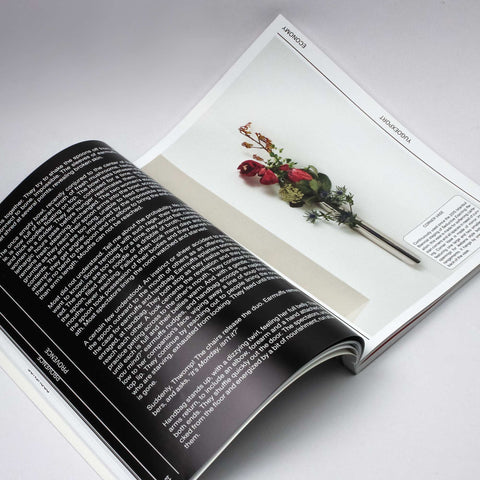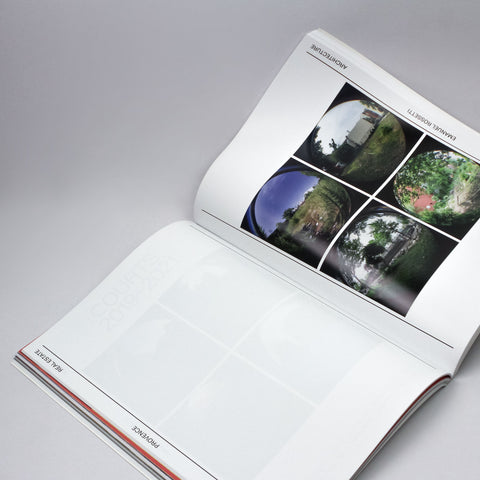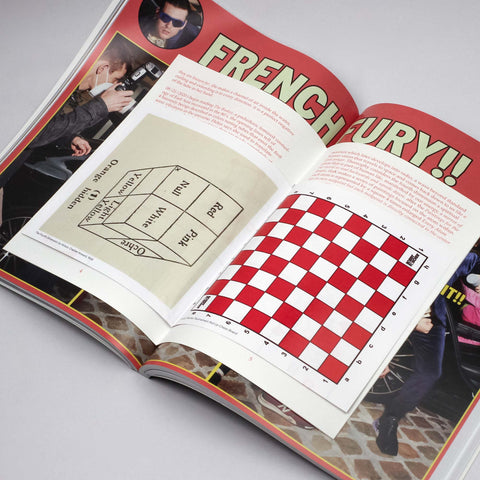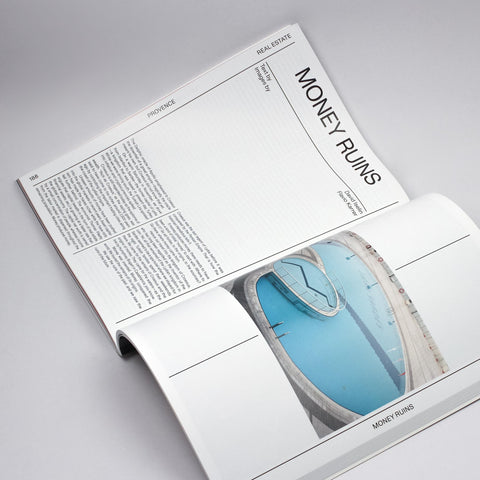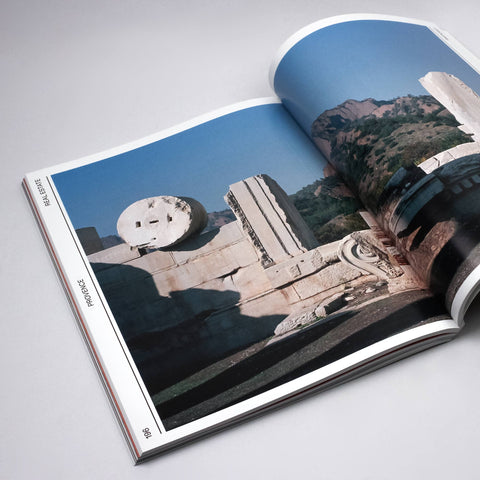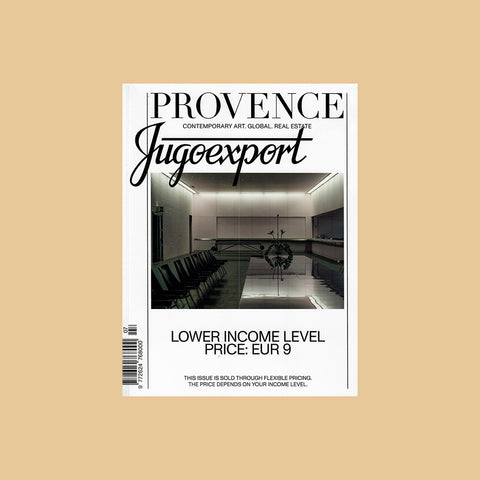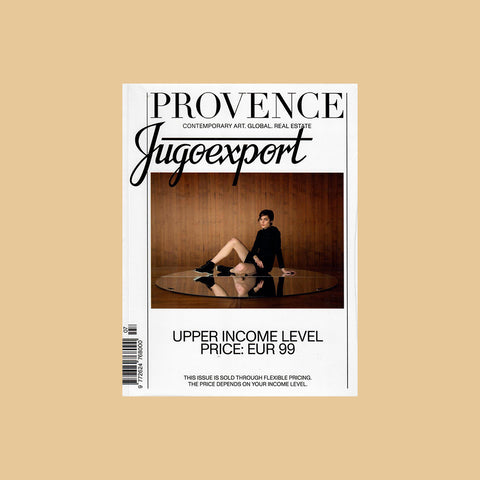 PROVENCE SS22 - Jugoexport
by PROVENCE
€19.00
This issue of PROVENCE carries the title REAL ESTATE and explores this topic through a variety of contributions by artists, writers, curators, club owners, and art dealers like Gigiotto Del Vecchio, Contemporary Art Writing Daily, Ruth Buchanan, Nadja Abt, Miguel Abreu, Emanuel Rossetti, Ilja Karilampi, Edgars Gluhovs, Karl Holmqvist, Max Mayer, Veronika Dorosheva, Danielle Milvio, Tushar Hathiramani, Mitchell Anderson, and Ian Rosen, among many others.
However, it might as well be called "Yugoexport" since a considerable chunk of it is the outcome of a collaboration between PROVENCE and the company founded by artist Irena Haiduk in 2015 and named after a former Yugoslav apparel and weapons manufacturer: Jugoeksport.
About
Since 2018 the publication series and magazine PROVENCE is run as a collective with members in Berlin, Copenhagen, London, Milan, Mecklenburg-Vorpommern, Riga and Zurich. PROVENCE is an arts and culture magazine that features contemporary fashion, criticism, art, music, literature, and photography.