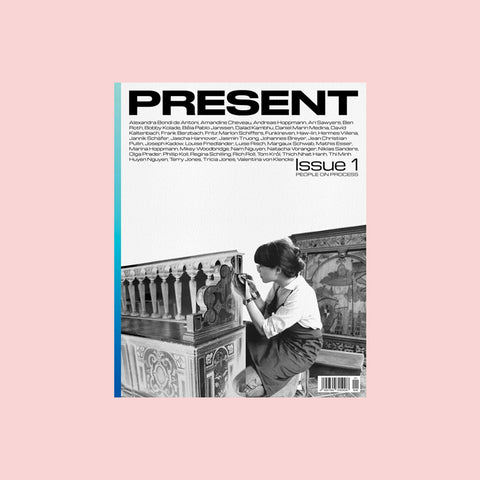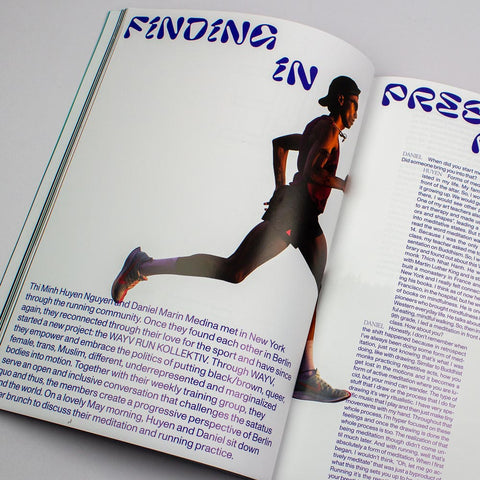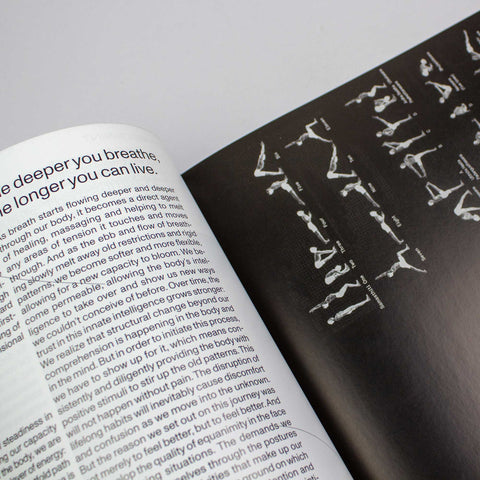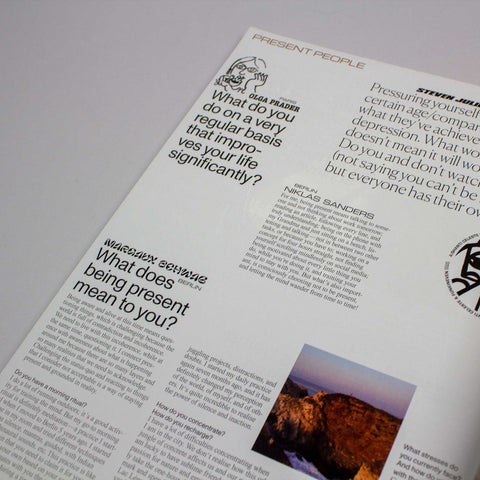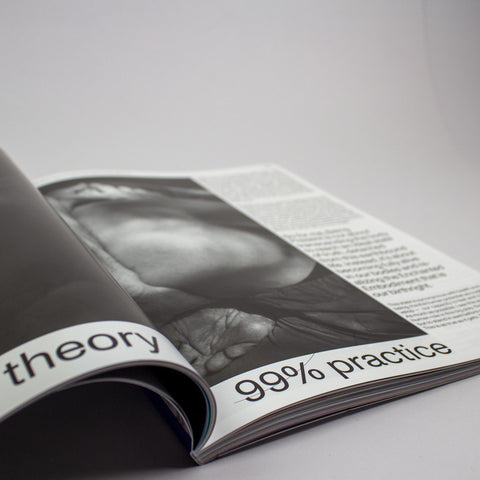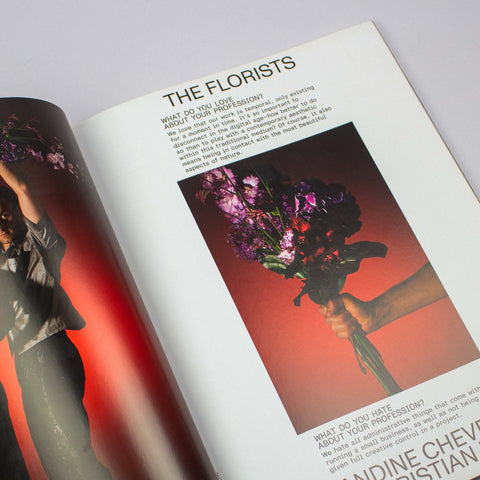 PRESENT Issue 1 – People on Process
by PRESENT
€15.00
PRESENT is a magazine about making and self-reflection. It's about concentrating vs. letting go, and exploring the bliss and struggle of creating. We speak to makers around the world about their path and philosophies in order to demystify the creative process. This is a space for honest conversations about discipline, fear, career paths and confidence. It's for all makers and dreamers. For all dreamers who make. For anyone creating something and challenging themselves on purpose. We share ways of overcoming procrastination and self-doubts that might hold us back from being truly present and tackle our favorite unrealized project.

Issue #1 of PRESENT explores PEOPLE ON PROCESS, starting with psychologist and author FRANK BERZBACH on the mystery of work-life-balance.

Followed by portraits of workers from different backgrounds photographed by JOSEPH KADOW, talking about what they love and what they hate about their profession.
‍
The MY DOJO section documents intimate workplace visits with Michelin-star chef DALAD KAMBHU, designer LOUISE FRIEDLAENDER, and artist TOM KRÓL.
‍
HUYEN NGUYEN and DANIEL MARIN MEDINA are in conversation about finding presence in running, and Yogi BEN ROTH finds out what becoming fully present really means.
‍
Meanwhile film director JASCHA HANNOVER's essay illuminates how the creative process is depicted throughout movie history.
‍
In lavish dossier we discover the creative process and collective power of the Berlin fashion brand STANDARD CLOTHING led by NAM NGUYEN with contributions of people from every department.

In HOT AIR film director REGINA SCHILLING is in conversation with JANNIK SCHÄFERabout career paths, discipline and being a mother while writing film scripts.
‍
HAWAII—BERLIN is the title of the conversation between JACOB KLEIN and NATHAN COWEN of creative studio HAW-LIN in conversation with HUGO HOPPMANN.
‍
PLUS: In a conversation with TERRY and TRICIA JONES, founders of I-D MAGAZINE, we talk about life and work, and how to raise a family and a global brand.
‍
In THE ART OF UNWINDING we asked how to not be present and explore strategies for recharging and tipps from our community.
‍
Finally, the PRESENT PRINCIPLES chapter is an exploration of best practices, tools, media, helping us close the gap between who we are and who we want to be and get closer to our favorite unrealized projects.