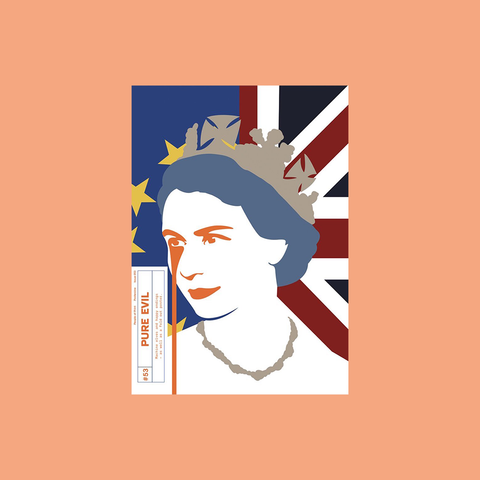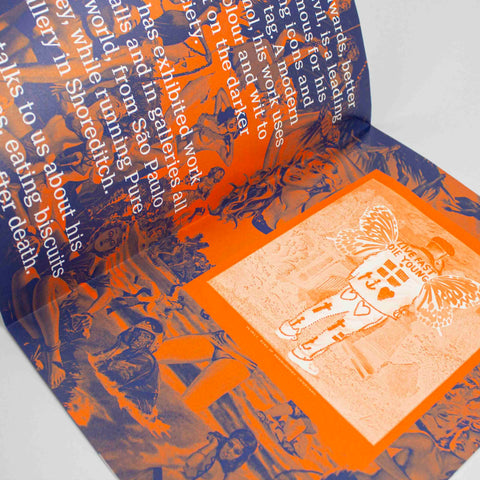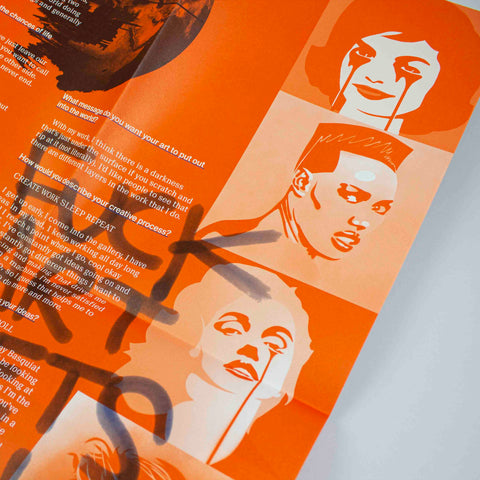 Posterzine #53 – Pure Evil
€10.00
Featured in our 53rd issue of Posterzine, we interviewed East End graffiti artist Charles Uzzell Edwards, also known as Pure Evil. Influenced by being surrounded by art from a young age thanks to his father, street art became his primary art form. Nesting in London's concrete landscape, Pure evil and his iconic 'Rabbit' tag that appeared one day in his sketchbook which also became the artists calling card, ran freely creating expressive graffiti and contemporary art pieces everywhere they went using all sorts materials including spray paint, pastels, glow in the dark and phosphorus paint, steel, stencils and more.

Read an exclusive interview with the artist and bag an A1 poster too.

Posterzine™ is People of Print's monthly publishing project taking the form of a mini-magazine which folds out into a gorgeous A1 format poster (594x841mm). Printed by Pressision Ltd using (usually) two special spot colours onto high-quality GFSmith Naturalis paper.