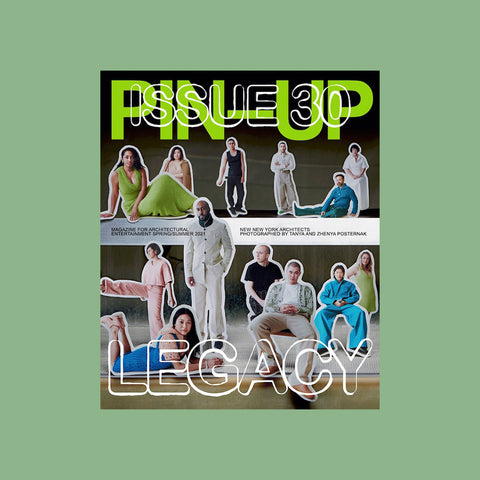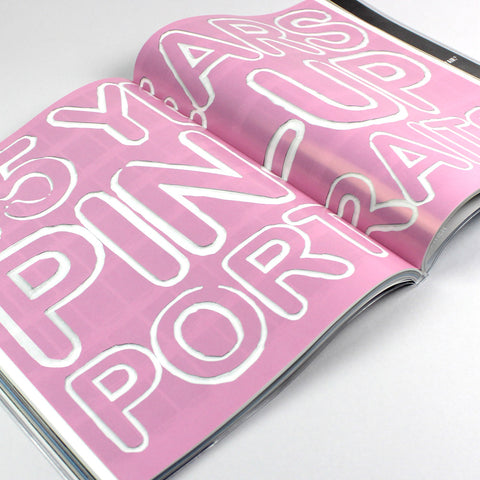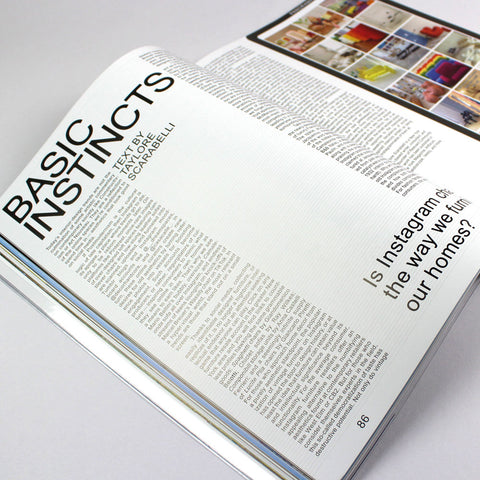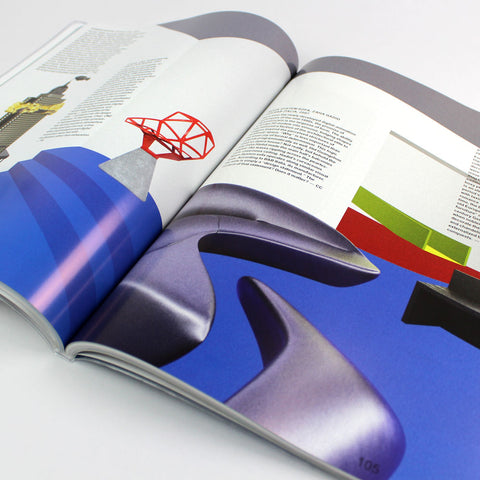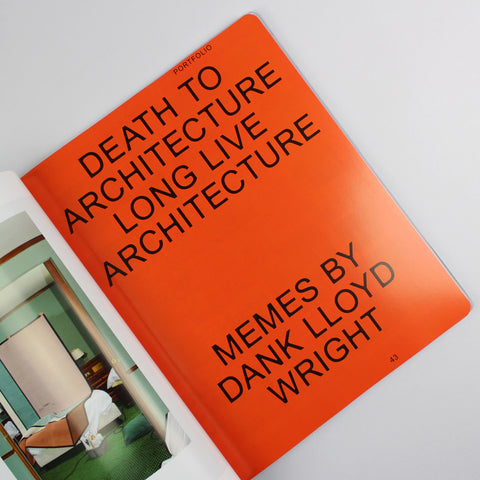 Pin-Up Issue 30 – Legacy
by Pin-Up
€25.00
Spring/Summer 2021
Happy birthday PIN–UP. For our 15-year anniversary issue the theme is legacy. And who better to grace the cover than the legendary Frank O. Gehry, photographed by Buck Ellison. The second cover, photographed by Tanya and Zhenya Posternak, is dedicated to eight emerging firms who are building future legacies with bold moves: A+A+A, Agency—Agency, ALAO, ANY, Beyond the Built Environment, Minjae Kim, Sean Canty Studio, and Marsollier Villacorta LLC.

Featuring:
FRANK GEHRY
The legend lets loose on his own legacy and discusses his current favorite project
Interview by Mimi Zeiger
Portraits by Buck Ellison

DORTE MANDRUP
The Danish architect renowned for her sustainable and site-specific approach to designing culturally-significant spaces
Interview by Jeppe Ugelvig
Portraits by Cecilie Lindegaard Jensen

FORMAFANTASMA
The Italian design duo melding the poetic and the analytic in their material investigations
Interview by Hans Ulrich Obrist
Portraits by Bea De Giacomo

30 OBJECTS
A survey to define design in the first two decades of the 21st century, curated by Felix Burrichter and Camille Okhio, with texts by Carson Chan, Tiffany Lambert, Hannah Martin, Camille Okhio, and Felix Burrichter.

PIN–UP COVER GALLERY
A reinterpretation of PIN–UP's 15-year print legacy by artists, designers, and photographers including Grace Ahlbom, Marcelo Asekhame, Iwan Baan, Victor Barragán, Jean Guillaume Bastin, Jonathan Castro, Telfar Clemens, Faith Couch, Adrian Gaut, Davit Giorgadze, Rafik Greiss, Andre Herrero, Philippe Jarrigeon, Marcelo Krasilcic, Naho Kubota, Luke Libera Moore, Rosie Marks, Paul Mpagi Sepuya, Francesco Nazardo, Sarah Ortmeyer, Mary Ping, Tanya and Zhenya Posternak, Evelyn Pustka, Katja Rahlwes, Carlos Sáez, Scheltens Abbenes, Yang Shi, Wolfgang Tillmans, Torso, and Ferdinando Verderi.

15 YEARS OF PORTRAITS
A special gatefold with every person PIN–UP has ever photographed.

SHEILA LEVRANT DE BRETTEVILLE
The legendary artist, designer, and Yale professor under whose tutelage all of PIN–UP's design directors studied
Interview by Erin Knutson
Portraits by Julika Rudelius

Also in the issue: An interview with artist Aria Dean; Natasha Stagg's take on Balenciaga's new-yet-old couture HQ; Taylore Scarabelli on Instagram and how it is changing home decor; Huy Lemmey on the legacy of Philip Johnson and other bad gays; Drew Zeiba on archiving and obsolescence; Ted Barrow on a storied Beaux-Arts bank building in San Francisco; a book review on the relationship between race and Modern architecture; Mario Ballesteros on a 1940s ceramic hoax capturing Mexican identity anxiety; an anonymous Swiss inventor on his two-person sex machine; and so much more. And memes by Dank Lloyd Wright.

PLUS: A mini special on Milan!

The only biannual Magazine for Architectural Entertainment
PIN–UP is a magazine that captures an architectural spirit, rather than focusing on technical details of design, by featuring interviews with architects, designers, and artists, and presenting work as an informal work in progress – a fun assembly of ideas, stories and conversations, all paired with cutting-edge photography and artwork. Both raw and glossy, the magazine is a nimble mix of genres and themes, finding inspiration in the high and the low by casting a refreshingly playful eye on rare architectural gems, amazing interiors, smart design, and that fascinating area where those areas connect with contemporary art. In short, PIN–UP is pure architectural entertainment!