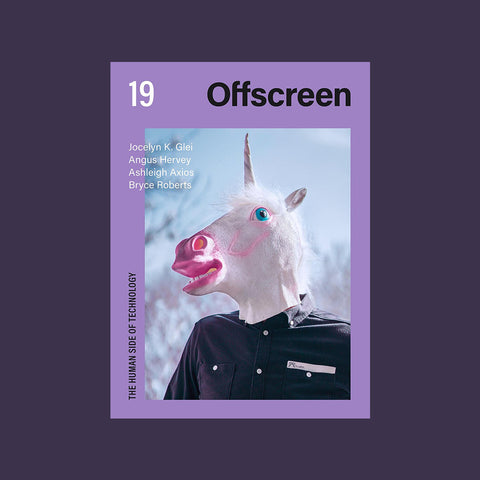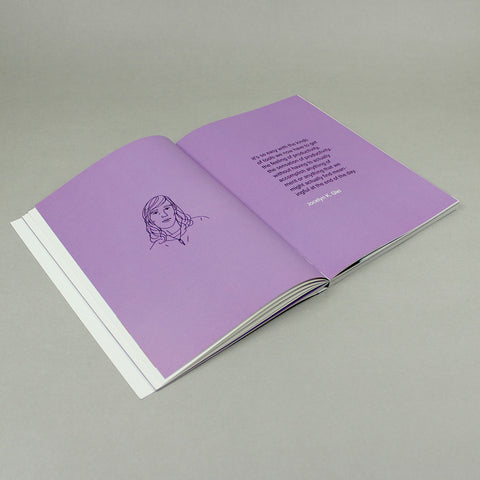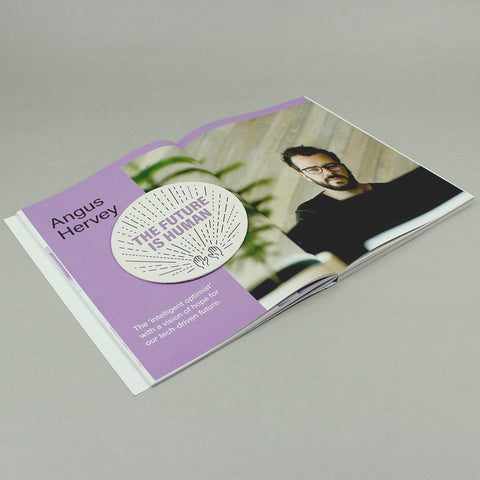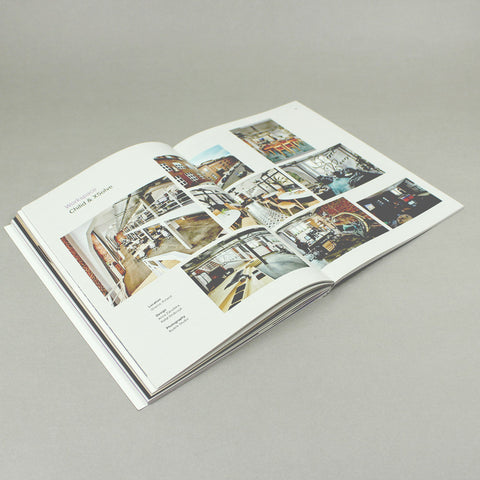 Offscreen #19
by Offscreen
€16.00
Issue 19
Jocelyn K. Glei A curator's attempt at finding creativity and meaning in a world of fake productivity and infinite distraction.

Angus Hervey Preventing dystopia through optimism: the political economist on a mission to prove that science and tech can save us.

Ashleigh Axios The creative director of Obama's White House calls on designers to tackle the biggest challenges of our time.

Bryce Roberts No more chasing the unicorn: the venture capitalist with a fairer and more humble investment strategy.


Offscreen is a high-quality, independent print magazine with an in-depth look at the life and work of people that use the internet to be creative and build successful businesses. Explore what's happening behind the scenes of popular websites, apps and other tech products through thoughtful interviews and honest, first-person stories.