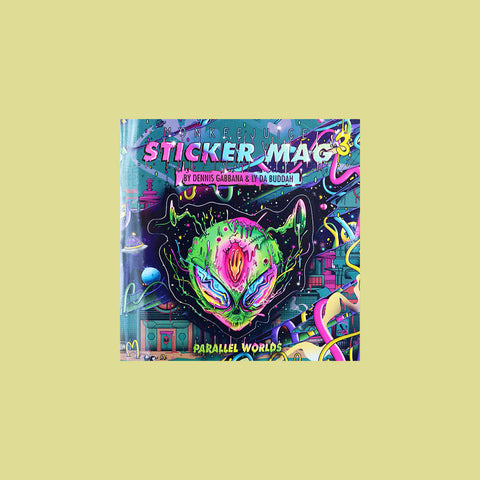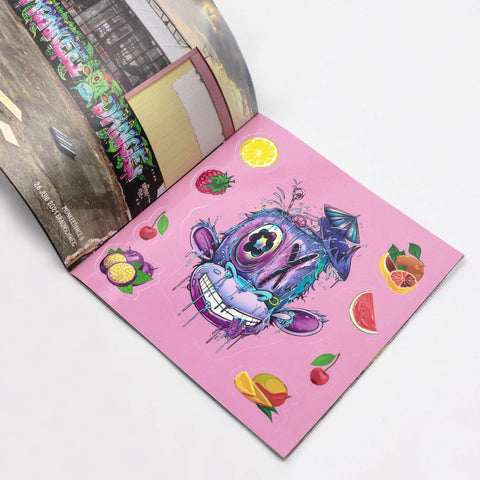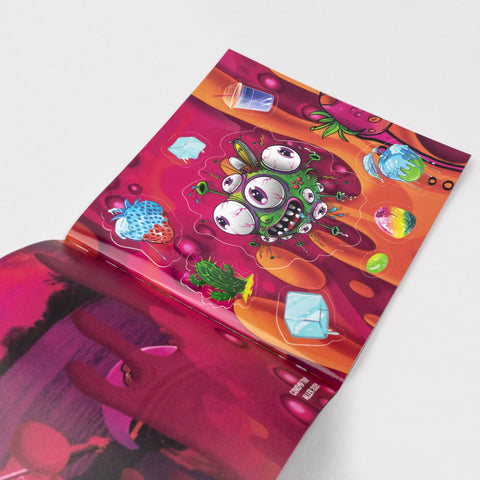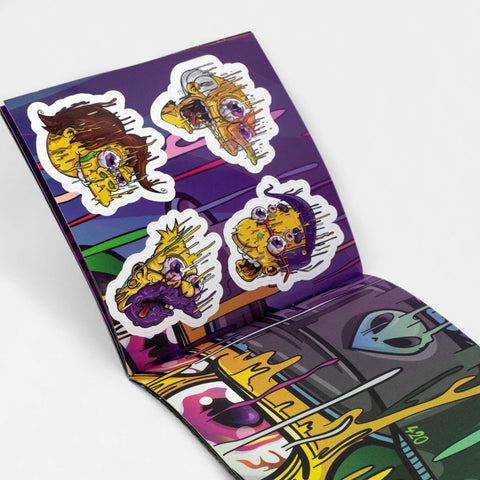 Monkeejuice Stickermag: Parallel Worlds
by Klebstoff
€10.00
The third Stickermag of the Braunschweig-based Monkeejuice Duo is about to go to parallel dimensions. In their unique neo-Dali style they take you to psychedelic spaces mixed with comic references, drawn by Matt Groening on LSD. Take a leap through the dimensional gate!



DENNIS GABBANA
Dennis is an illustrator, graphic designer and graffiti artist.
He also loves music, dogs and ice cream.

LY DA BUDDAH
Ly Da Buddah is a dj, producer and the founder of the Drum and Bass Bundesliga. He also loves street art and alcohol.

The two friends know each other since their youth. After more than a decade they found a way to mix up their work. Since then they create limited sticker series for the Drum and Bass Bundesliga, organise wicked arty parties and paint a lot of walls for underground clubs and at large festivals.
Publisher: International Neighborhood Verlag
Release: April 2022
Pages: 28 p.
Dimensions: ca. 15 x 15 cm
Language: English
contains more than 140 stickers