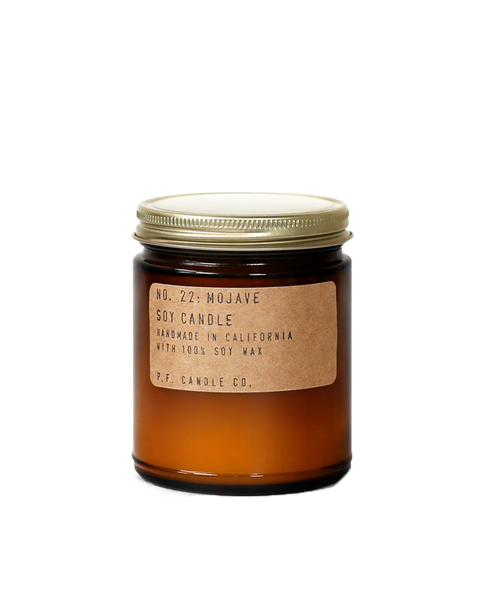 Mojave Soy Candle
€26.50
P.F. Candle Co., No. 22 Mojave 7.2 oz Soy Candle
Mojave is earthy and dry, meant to capture afternoon exploration in the desert.
Limited release – available while stock lasts.

Ingredients: 100% natural soy wax, phthalate-free premium fragrance oil, cotton wick
Burn Time: 40-50 hrs
Size: 7.2 oz, 2.75" x 3.75"

The 7.2 oz standard soy candles are hand poured into apothecary inspired amber jars in P.F.'s studio.


P.F. Candle Co. is a Los Angeles-based fragrance company owned and operated by wife-and-husband team Kristen Pumphrey and Thomas Neuberger. Their mission is to create high-quality fragrance, designed, produced and shipped out of Southern California.
The entire collection is vegan, cruelty-free, and phthalate-free — always.

All of the candles are made with 100% domestically-grown soy wax.