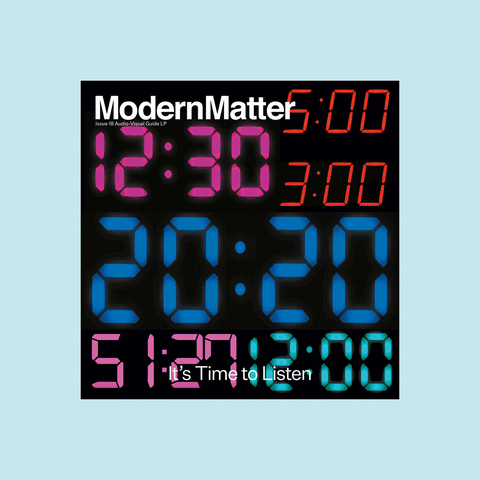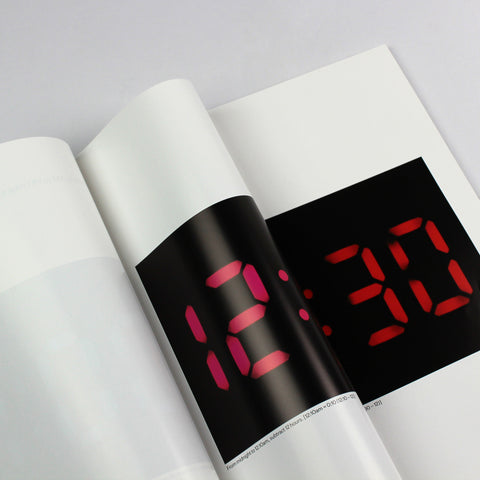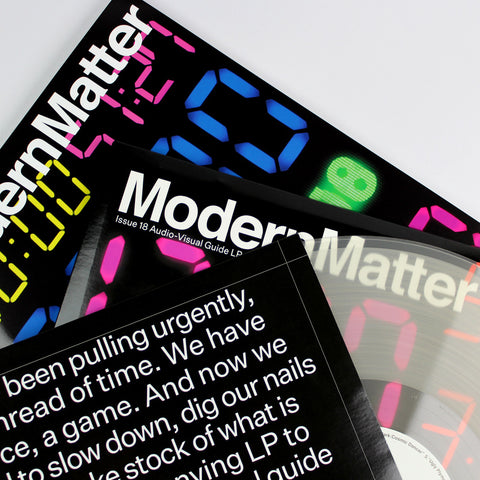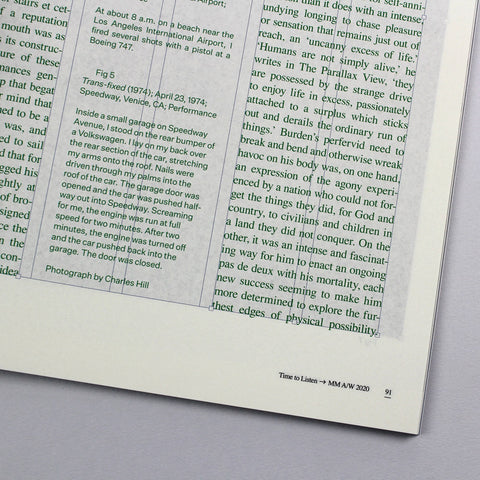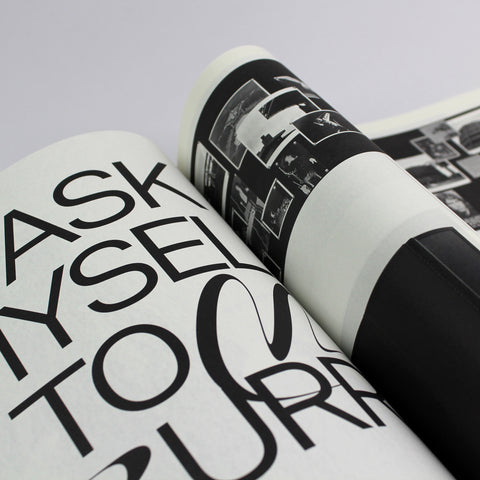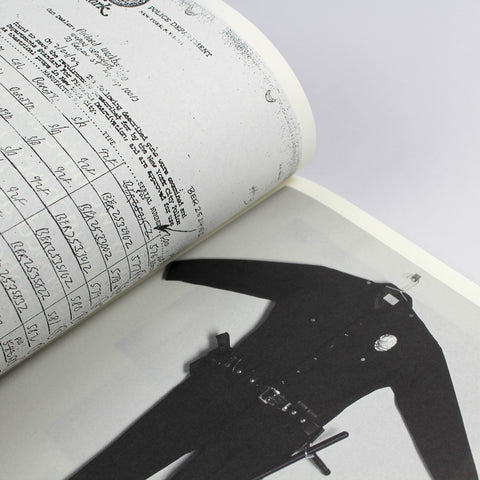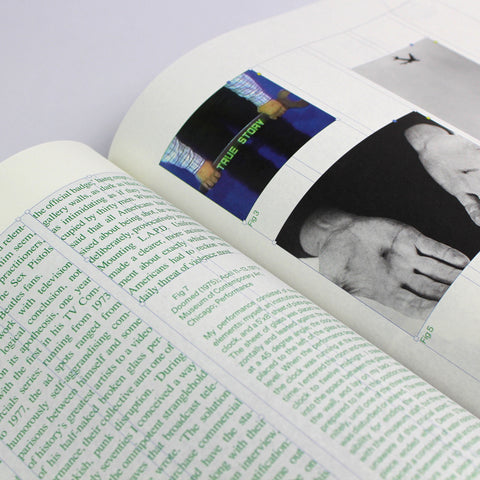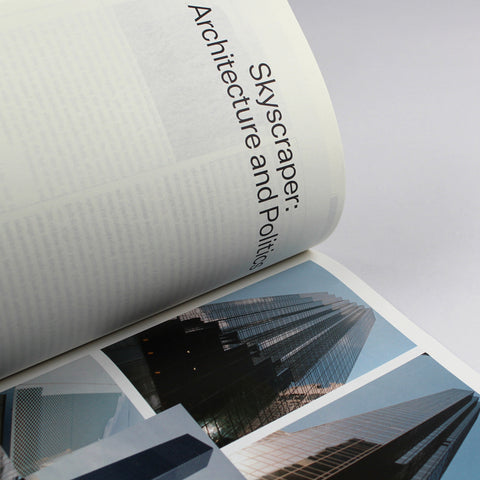 Modern Matter Issue 18 – It's Time To Listen
€29.50
Modern Matter's eighteenth issue, It's Time to Listen, put together in unprecedented and uncertain times, is concerned with time itself: the passage of it, the loss of it, the durational and experiential aspects of it, and its status as a thing that defines and encircles a new age. Across 160 pages, the issue explores time through interviews and features with leading artists, including Formafantasma's Andrea Trimarchi and Simone Farresin, Tom Burr, Rebecca Ackroyd and Alexandre da Cunha, and Chris Burden, among others. The accompanying LP to It's Time to Listen is an audio-visual guide and tour of the issue. It is a translation of contemporary times. Side A introduces and illustrates the many conversations and essays that have unfolded during this temporal passage; Side B presents a curated selection of current shows, stilling them as illustrations of our contemporary world, alongside a sound performance and tribute to the late James Baldwin by Editor Olu Odukoya.
160 pages + Audio Visual Guide Ultra Clear LP 12''
About Modern Matter magazine
A groundbreaking biannual publication that merges the sometimes-chaotic approach to style and content found online with the careful consideration for production and the written word that has always characterised the very best print journals, Modern Matter is unlike any other magazine on the market. Named in honour of its focus on the now, as well as on the facets of art, style, design and culture that most matter to the team behind the magazine, it brings the personal into a sphere that's typically commercial.
Described by the Serpentine's Hans Ulrich Obrist as "the best magazine in London" and by Magma's Marc Valli as "porn for a magazine editor", Modern Matter is unique in its approach to blending the best of long-form culture writing with a fine-art sensibility and a high-fashion aesthetic. It is released biannually, and distributed internationally.