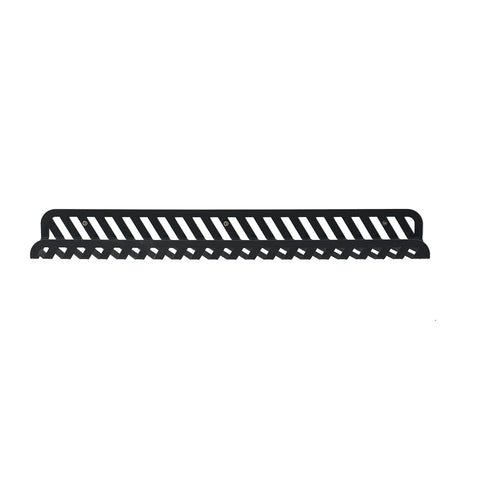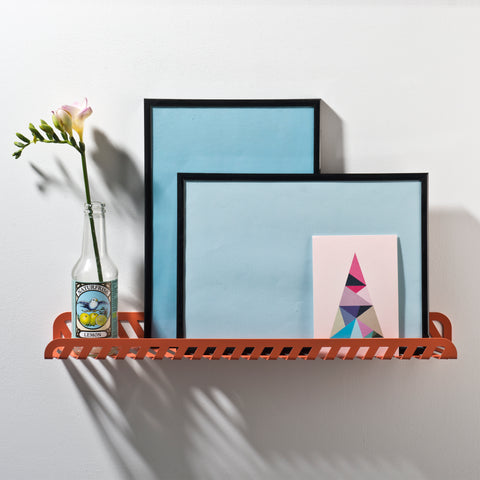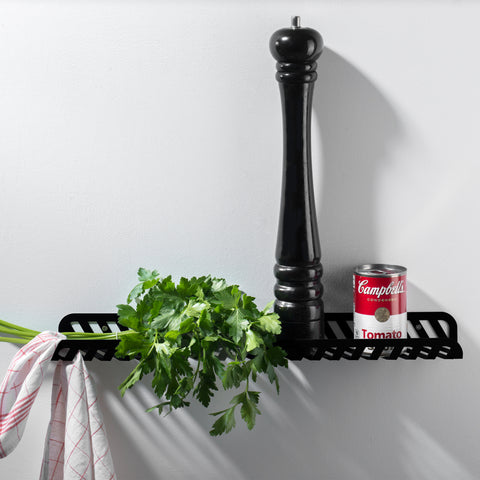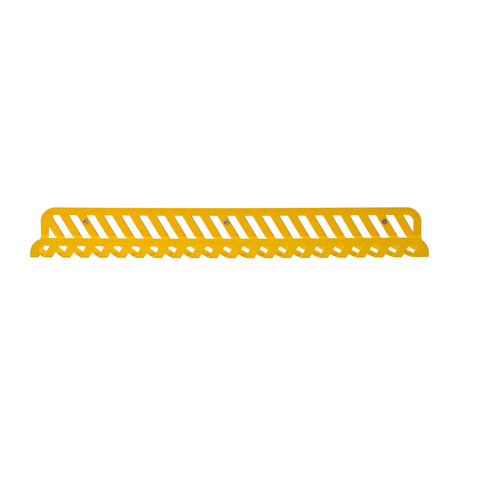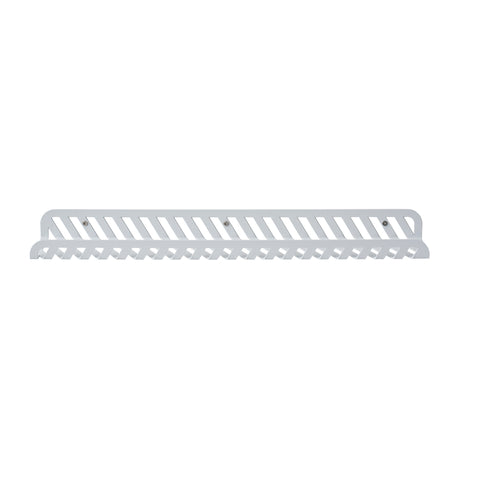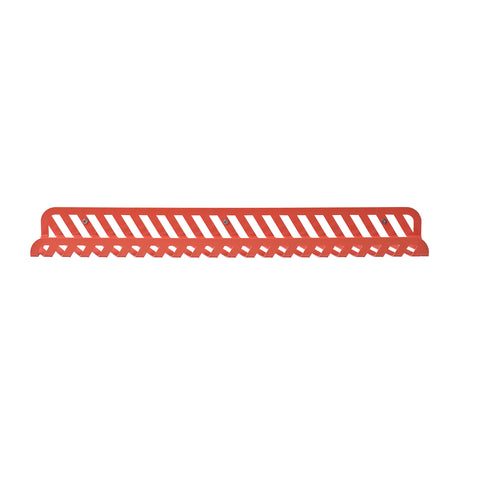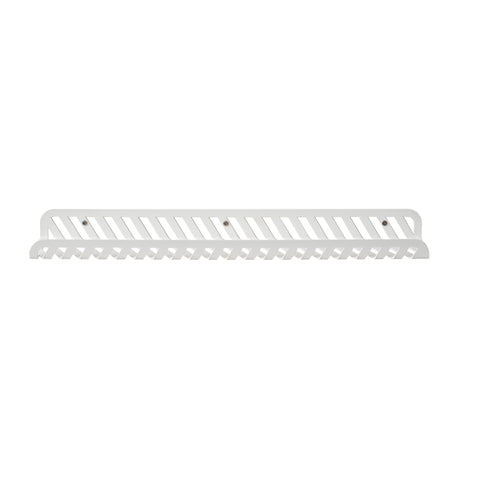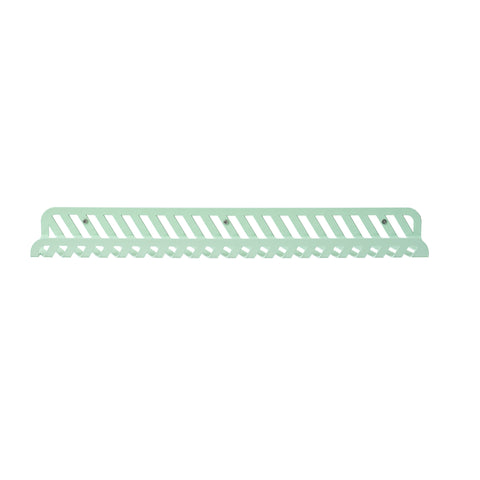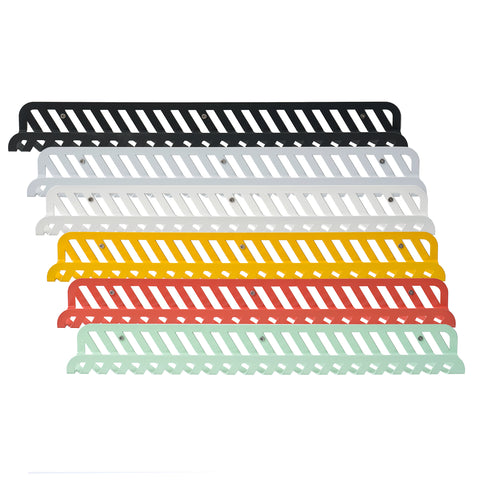 Grid 02 Wall Shelf
by weld & co
€65.00
Featuring diagonal laser cutouts, this wall shelf can be used in a multitude of different ways. The light and airy cutout structure of the Grid 02 Wall Shelf makes it highly versatile – whether as a shelf for spices and cooking utensils or a picture ledge for your favorite photos.
The upturned front edge is the perfect place to clip a note or attach an S-hook. The diagonal cutouts cast a distinctive pattern of light and shadow on the wall. Grid 02 Wall Shelf is available in seven colors.
Material:
Steel sheet with powder coating
Size:
50 × 8 × 4 cm
About the Solid & Grid collection
In designing our Solid & Grid collection, we set out to create a style-defining, recurring graphical structure for furniture and home accessories. We were aiming for a pattern that looks light and elegant while offering sturdy durability. And we achieved this with a diagonally cut grid made of steel. After we came up with our first models featuring diagonal slits, we designed several solid versions as well.
 Delivery time: 2 up to 4 weeks