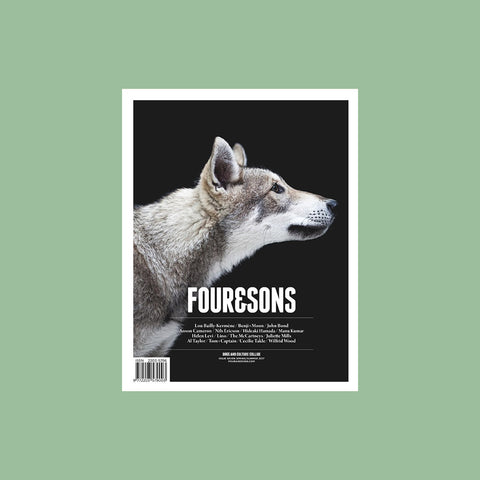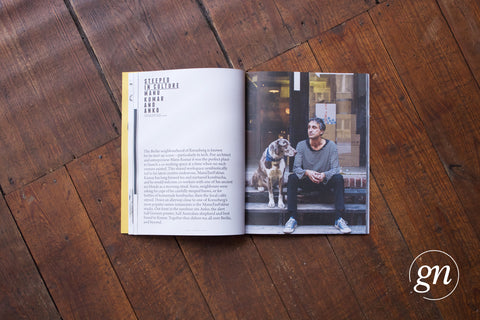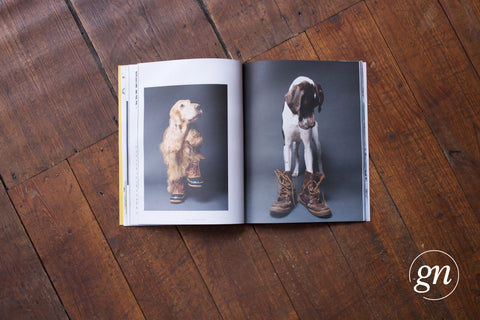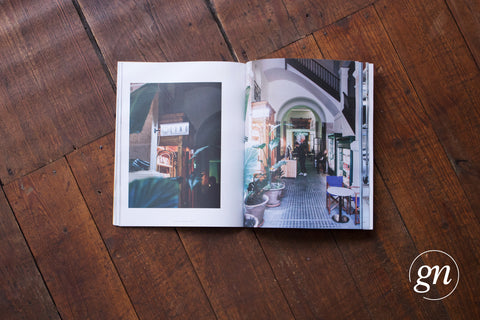 Four & Sons Issue 7
by Four & Sons
€18.00
Throughout history, dogs have played myriad roles—from comrades-in-arms to companions at our heels. We want to add muse to that list.
Four&Sons is both a print and online publication where dogs and culture collide. Chronicling the work of interesting people and their interesting dogs, Four&Sons is a guided tour through the worlds of art, photography, music, literature—even maths—as inspired by man's best friend.
Issue 7:
This issue is about the joy of looking from the outside in. We tap into the routines (and peek inside the houses) of human–dog relationships around Tokyo. We ponder the age-old connection between dogs and horses. We journey with a wild mutt from New York to Zurich. We chuckle over poop-scoop habits around the world. There's a lot to laugh about in this issue. Be it The McCartney's pics of dogs in heels, artist Al Taylor's wee art, John Bond's drawings (feat a puppy pretzel!) or artist Wilfrid Wood's bloated dog heads. We meet dog people in Bergen, Berlin, Melbourne, and Brooklyn. We spend time at Casa Bonay, a Barcelona hotel that'll have you packing bags in a heartbeat. All this, and more, inside the covers.

—
Featuring
Lou Bailly-Kermène, Benji+Moon, John Bond, Anson Cameron, Nils Ericson, Hideaki Hamada, Manu Kumar, Helen Levi, Lino at Casa Bonay, The McCartneys, Juliette Mills, Al Taylor, Tom+Captain, Cecilie Takle and Wilfrid Wood.