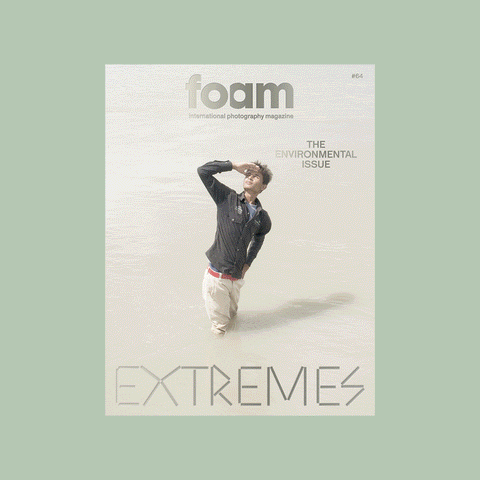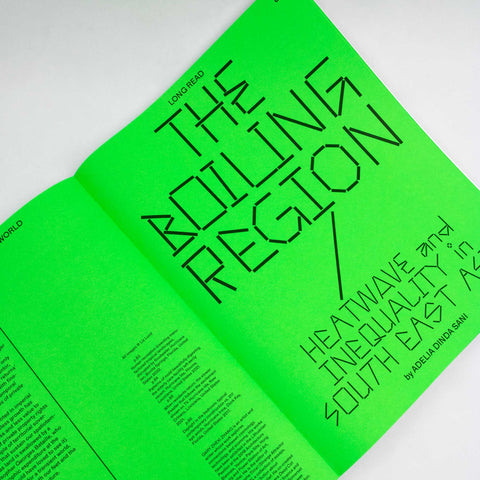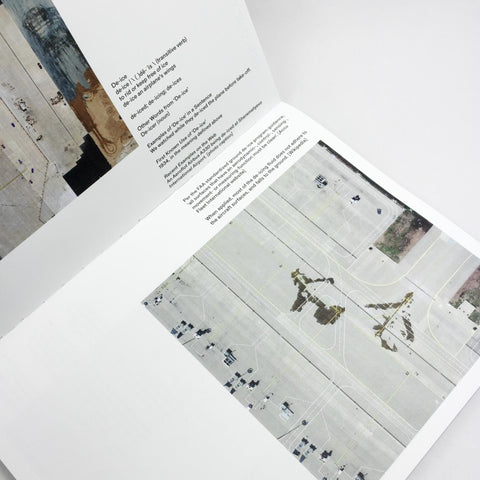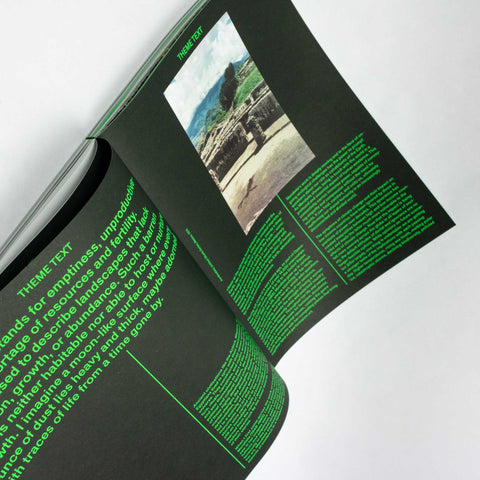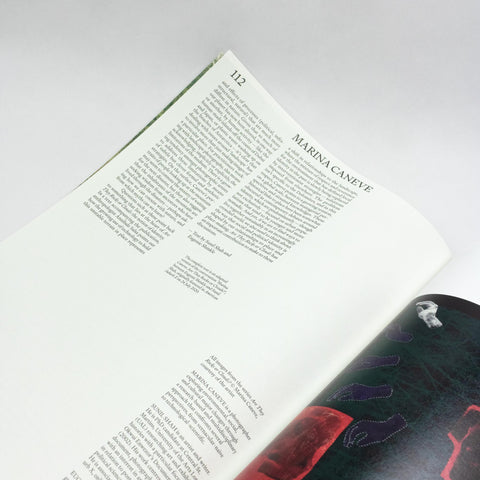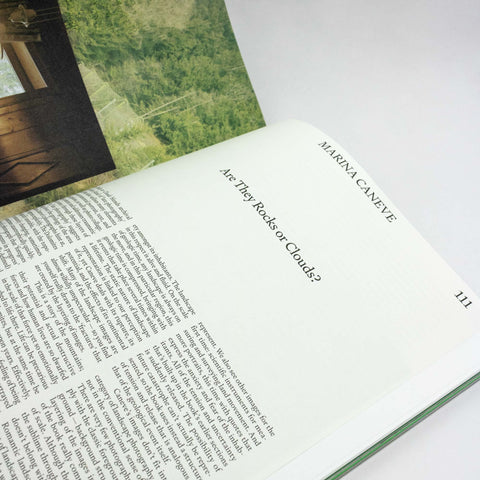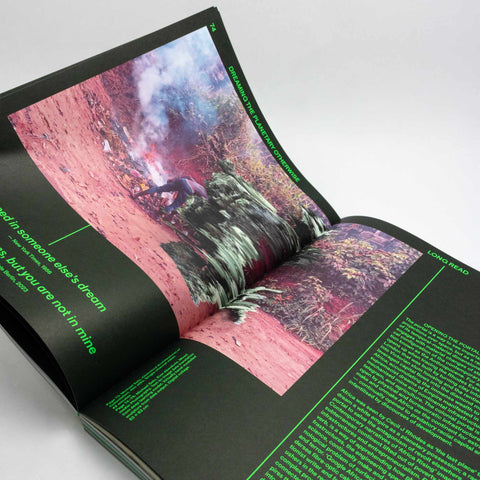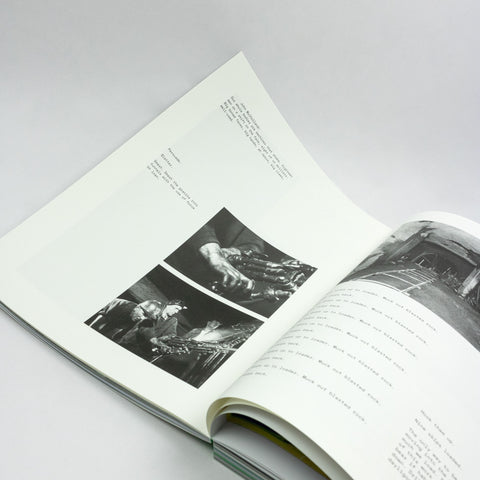 Foam Magazine #64 – Extremes
by Foam
€30.00
EXTREMES — The Environmental Issue looks at the complexities of today's human-nature relationship through two different lenses. One half focuses on abundance and the other half, featured on the flip side of the magazine, on scarcity.
Industrialisation, overpopulation, consumerism v scarcity, inequality, and the destruction of vital habitats: we address the divergences of the Anthropocene and how photography exposes them. We invite you to delve into this issue from both extremities, as a whole, while acknowledging that everything is interconnected.
The magazine includes portfolios with compelling narratives of 16 remarkable artsts and a splendid array of essays by thinkers and practitioners alike. The essays in this issue dare to think of a liveable planet in the future. Wanda Nanibush, for instance, speaks about the notions of radical inclusivity and relationality from Indigenous cultures and thedestruction of land caused by extractive economies. Meanwhile, interdisciplinary collective Planetary Portals nudge our vision into the future with their use of artificial intelligence as a tool to create new connections to decolonial futures. The feature section brings together an interview between Vince Aletti and Sunil Gupta, who shows us what a great storyteller he is — all enveloped with candid portraits taken by Charan Singh. Finally, we look at a thought-provoking shelf of books by Demet Yıldız Dinçer and two catch-ups with previous Foam Talent alumni, Breno Rotatori and Sara Cwynar, featuring their brand-new works.
Contributing artists and writers:
Aàdesokan, alejandro t. acierto, asinnajaq, Atmos, Bahadır Aksan, Vince Aletti, Alia Ali, Atikah Zata Amani, Wolff Architects, Taco Hidde Bakker, Mattia Balsamini, Zeus Bascon, Guy Bell, Rebecca Belmore, Sandra Benites, Andrea Bowers, Matthew Brandt, Ben Burbridge, Anna Burckhardt, Marina Caneve, Tehillah De Castro, Carolina Caycedo, Sara Cwynar, Solmaz Daryani, Peter Delpeut, Ci Demi, Demet Yıldız Dinçer, Rehab Eldalil, Anahita Ghabaian Etehadieh, Muhammad Fadli, Gem Fletcher, Chandra Frank, Maria Fusco, Ariel Goldberg, Maureen Gruben, Sunil Gupta, Alexandra Rose Howland, Katy Hundertmark, Amanda Iheme, Michael Salu, Miranda July, kablusiak, Nadine Khalil, Volkan Kızıltunç, Kim Knoppers, Mirjam Kooiman, Czar Kristoff, abigail Campos Leal, Pablo Lerma, Danilo Lovisi, Liz Lund, Natacha de Mahieu, Erin McFadyen, Ana Mendieta, Aya Musa, Renée Mussai, Wanda Nanibush, Sinna Nasseri, Shelley Niro, Anne Nwakalor, Oluremi C. Onabanjo, Zohra Opoku, Dan Paz, Planetary Portals, Ventura Profana, Farah Al Qasimi, Diwas Raja Kc, Breno Rotatori, Gerco de Ruijter, Anastasia Samoylova, Sevim Sancaktar, Adelia Dinda Sani, Yusuf Sevinçli, Sunil Shah, Eugenie Shinkle, Charan Singh, Himali Singh Soin, Prasiit Sthapit, Daria Tuminas, Alastair Philip Wiper, Gary Zhexi Zhang.

Foam Magazine is an international photography magazine published three times a year by Foam Fotografiemuseum Amsterdam. The magazine has been awarded several prizes for both its high-grade graphic design and the quality of its content. Most recently, Foam Magazine was awarded Photography Magazine of the Year at the Lucie Awards.