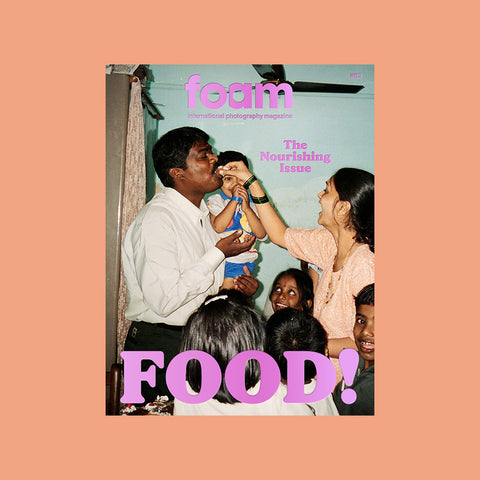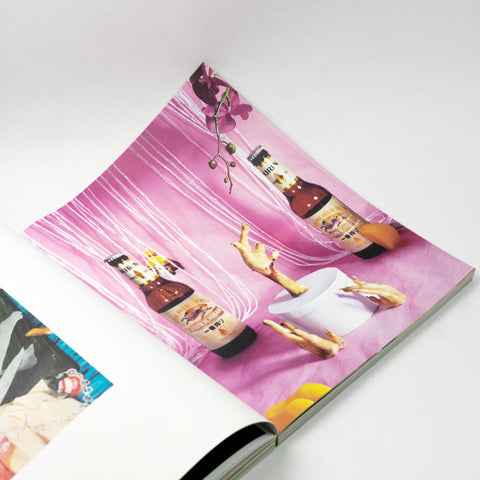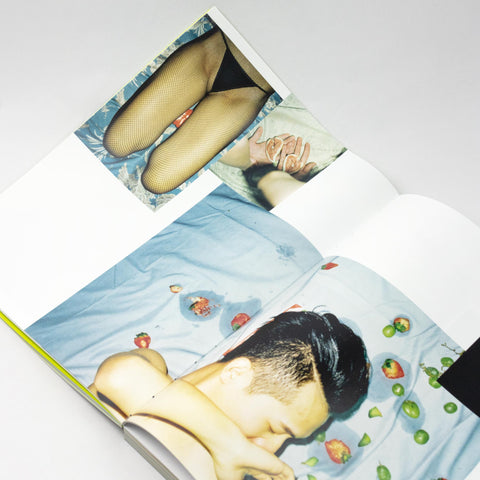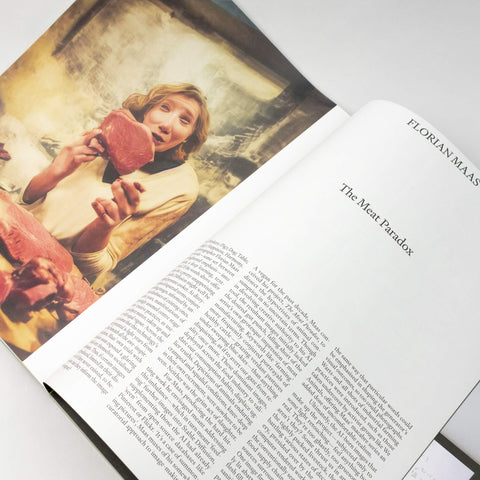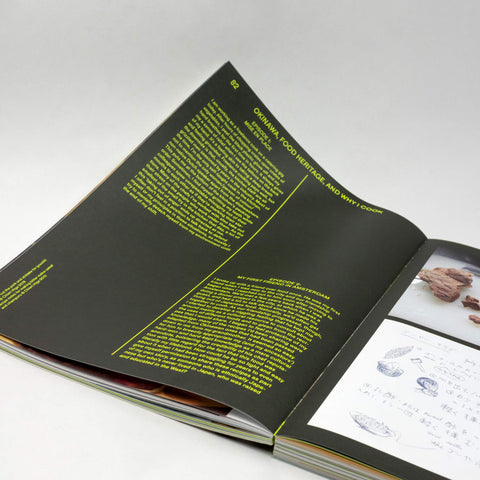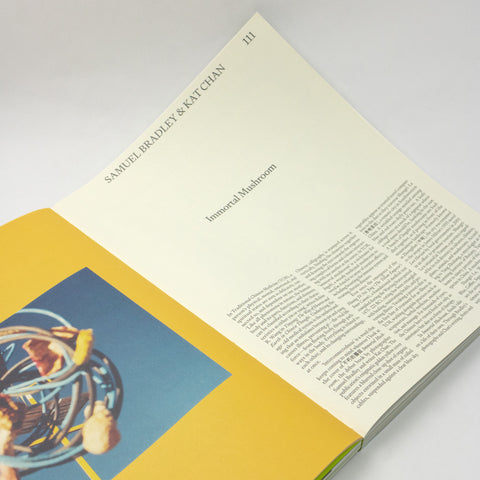 Foam Magazine #63 – Food! The Nourishing Issue
by Foam
€30.00
You are what you eat! Food is not only a basic need, it is deeply intertwined with most aspects of our lives — as individuals and communities. Foam Magazine #63: FOOD! - The Nourishing Issue looks at what we are made of, focusing on the ways food drives us apart, brings us together and moves us further — all at the same time.
Food fuels us, heals us and brings people together. Yet there is another side to food, which is more political and complex than it appears. Nourishment, ritual, sustainability, economy, labour, culture, ecology, community, exploitation, identity, politics: The collection of portfolios included in this issue are a testament to the variety of visual strategies addressing a few of such matters.
Next to 16 visual portfolios, we are thrilled to present an interview by Siddhartha Mitter with Anna-Alix Koffi on her work and the newly opened art space SOMETHING in Abidjan, Ivory Coast; a thoughtfully put together selection of Algerian photobooks in the bookshelf section by Awel Haouati; an essay on illegal labour in the food industry by Gustavo Duch; an account by Iroquois scholar Atlanta Grant on Indigenous ideas around food waste and recycling — and much much more.
Contributing artists and writers:
Carson Cole Arthur, Clara Barbal, Joan Biren, Nao Bustamente, Samuel Bradley, Breadface, Kat Chan, David Chickney, Nha San Collective, Maisie Cousins, Gustavo Duch, Rotimi Fani-Kayode, Laura Feliu, Gem Fletcher, Chandra Frank, Coco Fusco, Audrey Genois, Zahara Goméz Lucini, Rajyashri Goody, Atlanta Grant, Awel Haouati, Yining He, Chieri Higa, Hiên Hoàng, Hua Jin, Patricia Kaersenhout, George H. King, Kim Knoppers, Ana-Alix Koffi, Claudia Kussel, Charmaine Li, Sébastien Lifshitz, Florian Maas, Elisa Medde, Emily Hanako Momohara, Siddhartha Mitter, Paulo Nazareth. Beaumont Newhall, Ana Núñez Rodríguez, Eduardo Jorge de Oliveira, Paola Paleari, Sarah Perks, Valeria Posada-Villada, Peter Puklus, Rahee Punyashloka, Vivien Sansour, Stephanie Sarley, Zina Saro-Wiwa, Henry Rox, Amelie Schüle, Mark Sealy, George Selley, Sunil Shah, Aurélie Joycelyn Tiffy, Henk Wildschut, Guy Woueté, Gary Zhang Zhexi, Lin Zhipeng.

Foam Magazine is an international photography magazine published three times a year by Foam Fotografiemuseum Amsterdam. The magazine has been awarded several prizes for both its high-grade graphic design and the quality of its content. Most recently, Foam Magazine was awarded Photography Magazine of the Year at the Lucie Awards.