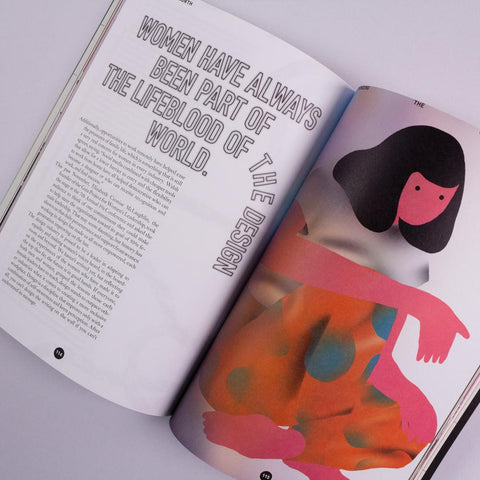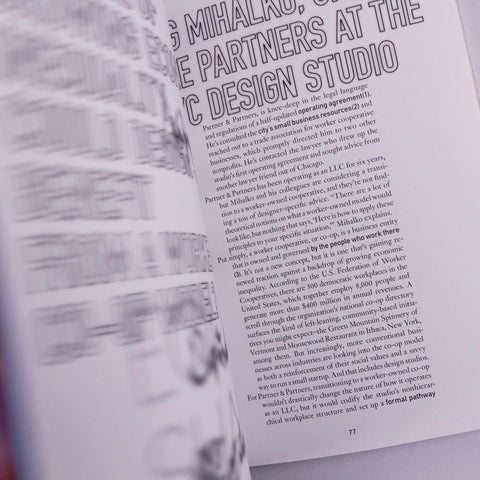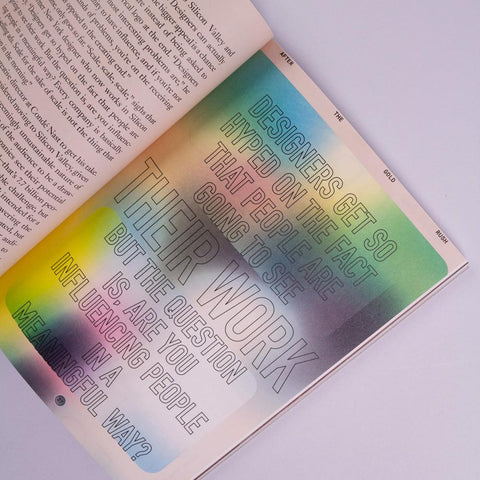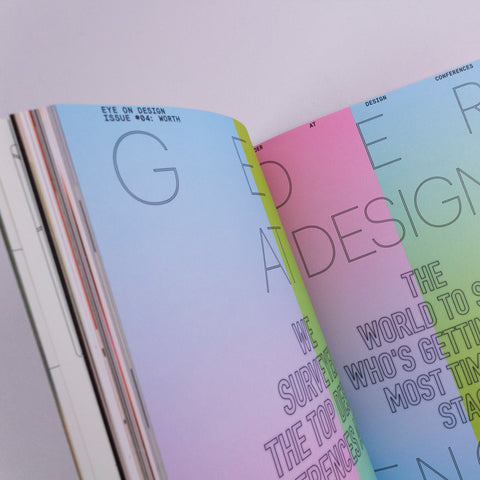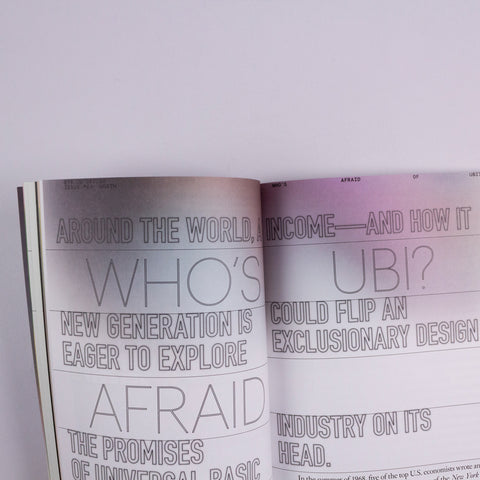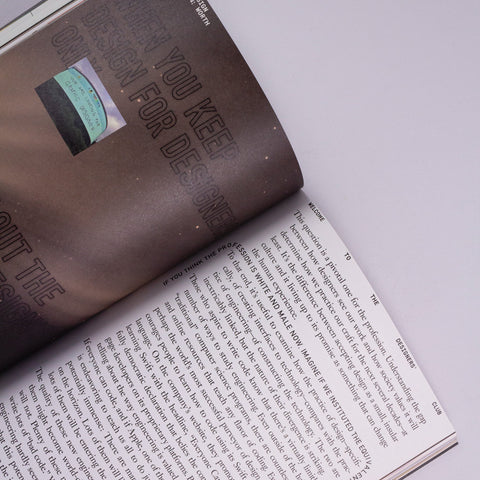 Eye on Design Issue #04
€22.00
Eye on Design is published by AIGA, the professional association for design, and is put together by an all-female team. Serious minded and beautifully presented. An essential read for anyone interested in design!
Issue #04: Worth 
Eye on Design #04 is the "Worth" issue, filled with stories that question the way we value design—measured in money, power, influence, and feelings. Come along as we:
Chart the rise of design's women CEOs.
Calculate empathy as a budgetary item.
Scratch our heads over the whole Universal Basic Income thing.
Map the trail of designers flocking to the West Coast.
Figure out who's making money in graphic design—and how the hell they're doing it.

Sneak peek at the Table of Contents:
New global survey of gender equality at design conferences—you'll want to see our tally of the speakers who got the most time on stage.
Rare conversation with 1970s aerosol artist PHASE 2, whose flyers defined hip-hop style.
Road trip to the lab where the world's most valuable shade of red is being made—we have the photos to prove it.
How to get your American O-1 nonimmigrant visa—real talk from a real-life immigrant with Extraordinary Abilities.
Plus games, quizzes, jokes, and more.

Featuring: Khoi Vinh, Lance Wyman, Tea Uglow, Paula Scher, Natasha Jen, Sairah Ashman, Min Lew, Keith Yamashita, Lindsay Ballant, Michael Ventura, Noemie Le Coz, Nicole Killian, Andy Pressman, Sara Cwynar, Joelle Riffle, and many more.

Guest designed by David Benski, a graphic designer and art director currently living in Berlin.