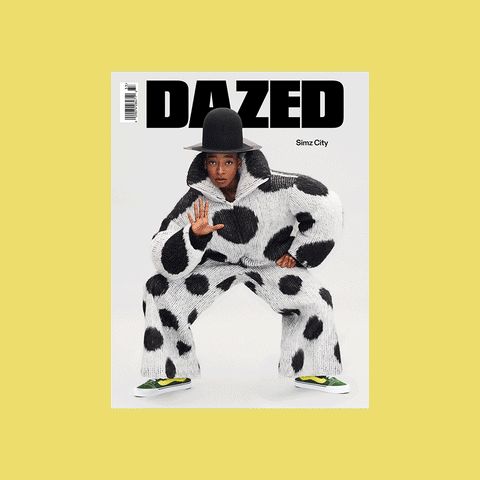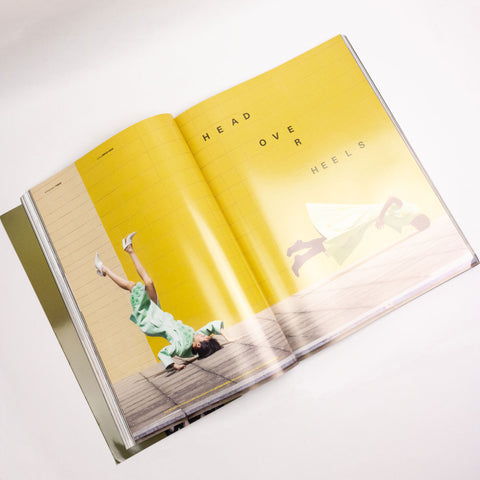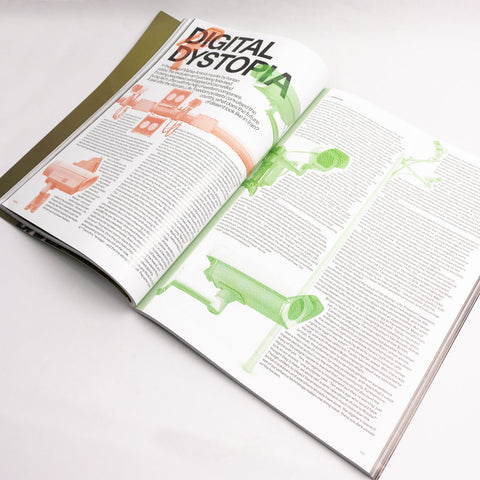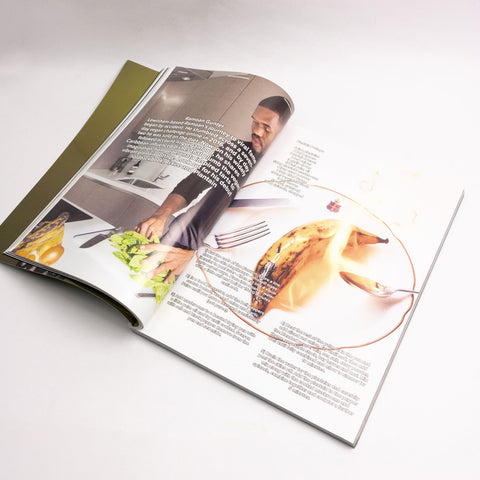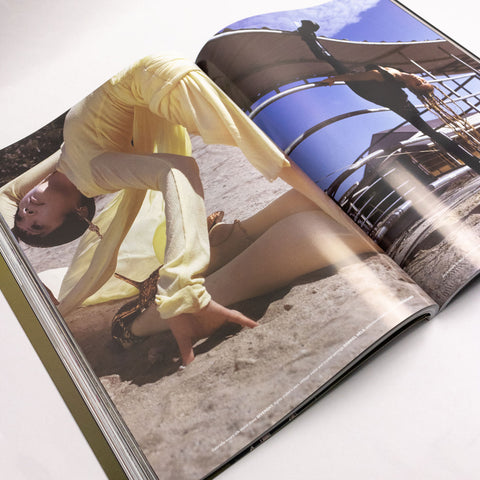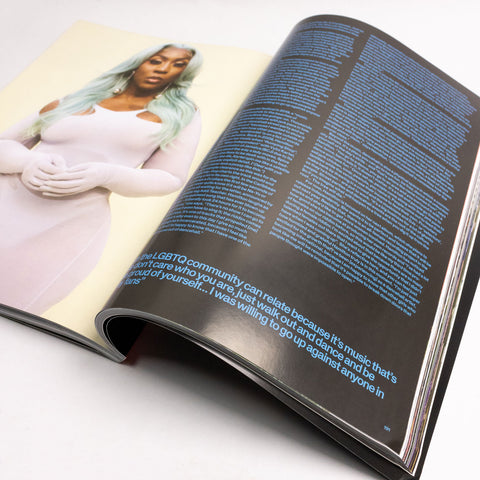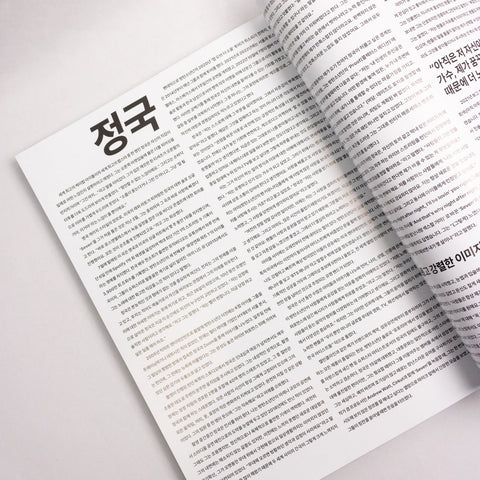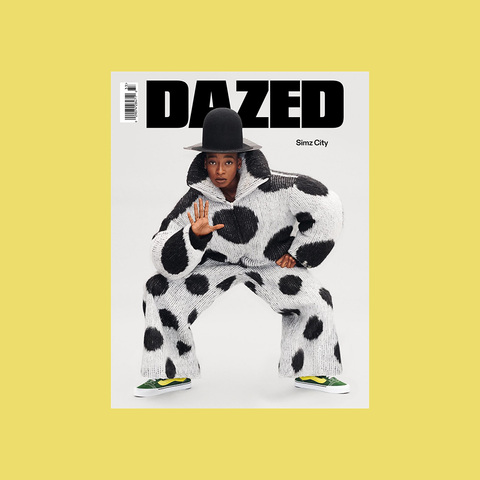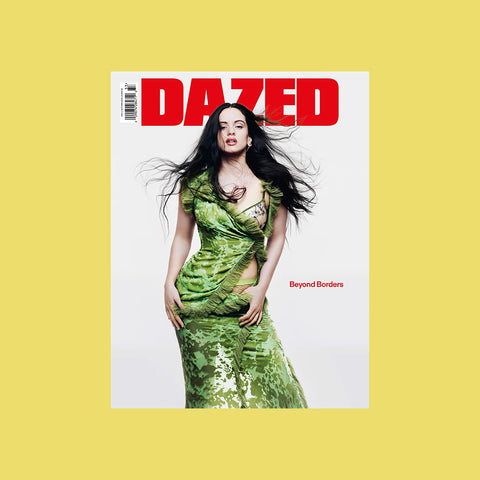 Dazed Issue 281
by Dazed
€14.00
BEYOND BORDERS, AUTUMN 2023
September always feels like a reset for me. A new season brings with it a new energy that I find so reinvigorating. Since becoming editor-in-chief at Dazed, my vision has always been outward-looking. I'm proud of how, over these two years, we've managed to not only maintain but develop a truly global point of view. When we start to imagine a new issue in its early stages, we search far and wide for ideas and stories. Since taking the helm here at the magazine, I've endeavoured to bring a global perspective, and with this new season I wanted to home in on that. Dazed is synonymous with creative fearlessness and groundbreaking art and expression, and our autumn issue is testament to that.

Rosalía, the Catalan superstar who conquered the world in her native tongue, captures the essence of this issue perfectly. I've always believed that music is a universal language and Rosalía's global success is proof of this. Tasteful, talented and boundary-pushing in both her sound and enigmatic live shows, I cannot wait to see what she does next as her Motomami era comes to an end.

K-pop sensation Jung Kook is on the cusp of releasing his debut album while on a break from his duties as the youngest member of BTS. His global stardom will only keep on growing if his recent record-breaking antics are anything to go by. Back in July, his debut single, "Seven", made him the first male artist to surpass 15m first-day streams on Spotify, and the first South Korean artist to top the global charts. I'm enamoured by how young people are embracing artists and media beyond their language and cultural references. It reflects our vision here at Dazed so perfectly.

Spice is the reigning queen of dancehall with fans from Jerusalem to Japan and all the way back home in Jamaica. In another milestone for Dazed, she becomes the first dancehall artist to grace our cover in its 32-year history. Dancehall's impact is resounding and I really wanted to highlight a key cultural export from the Caribbean island that has given the world so much.

Haunting us from beyond the grave for another iconic autumn cover, Quenlin Blackwell takes a break from her viral run on TikTok to discuss her new fashion line, and lets us in on all the ways she is slaying in 2023. She is shot tearing through town in a hearse by our regular collaborator Thibaut Grevet, and styled by Georgia Pendlebury.

Then there's our final cover star, Little Simz, a quintessentially London rapper, poet and producer "cut from a different scissor", who has always searched beyond the obvious in her creativity. For Simz' first Dazed cover story, she discusses the fuel she gets from her creative family to dig deep into her soul for something new in her sound. It's an exclusive glimpse at her next evolution and the ways in which she continues to break barriers across sounds and styles.

Throughout the issue, I wanted there to be new ideas and new fashion. New takes on styling and photography. Bold voices making sense of a changing world. We always want to break ground at Dazed, but for this issue we scoured every corner of the globe for fresh and fearless voices who match that energy. Welcome to a new season – we hope you enjoy it.
In 1991, Jefferson Hack and Rankin launched Dazed & Confused as an alternative style and culture magazine. The title became a lightning rod for cultural provocation and the magazine became a movement, growing into the agenda-setting publishing powerhouse Dazed Media. Today, Dazed magazine continues to champion radical fashion and youth culture, defining the times with a vanguard of next generation writers, stylists and image makers. Dazed's online platform dazeddigital.com, where pop culture meets the underground, reaches an ever-growing and loyal community of global tastemakers.