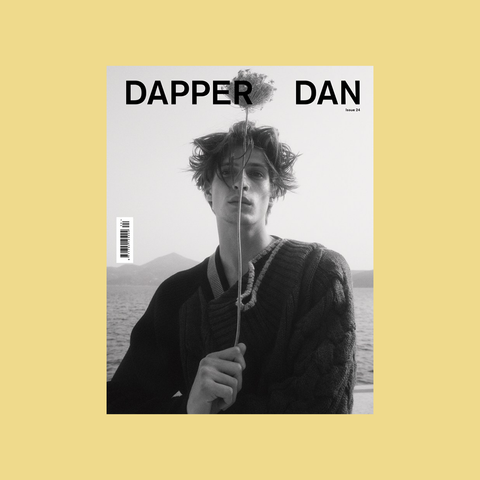 Dapper Dan Issue 24
by Dapper Dan
€9.95
Dapper Dan is a men's fashion and philosophy print biannual.
It is the season for action.

After a year (and more) of lockdown and distance, Dapper Dan's latest issue is dedicated to doing. To the energy of creativity, to the urgency of activity.

In issue 24, we revere the heart over mind. Sensual memories are evoked through Objects. David Zilber explores the ultimate emotive artefact: NASA's Voyager Golden Record – a record of sounds from Earth that could communicate our planet to other species if discovered.

Essays by India Doyle and Kiriakos Spirou explore skin and touch, the former through an ode to bodies and impulse, while Spirou writes a sensual piece about the power of bath time.

An active life takes many forms, and in this issue critical thinkers, artists, fashion designers and dancers including Amelia Horgan, Ajit Chauhan, Daisy Collingridge, Nicolas Andreas Taralis, Benny Nemer, Euripides Laskaridis, Lenio Kaklea and Philippe Malouin share their creative practices as we explore what drives them.

In this issue, we're on the move. In 'Roadside' Antoine Harinthe and Jack Borket capture curbside style. In 'Heaver' Vassilis Karidis and Nicholas Georgiou investigate the physicality of labour, and in 'Arena', Johan Sandberg and Chiara Ficola pay homage to the tactility of play in the sand. Plus Johan Sanberg and Paolo Zambaldi take fashion into sensory overload with two major series.

It's a sensual issue, a tribute to what we've missed the most.

In issue 24, Dapper Dan looks forward to a time of total physicality. To a time of limitless action, tangible touch and bodily instinct.