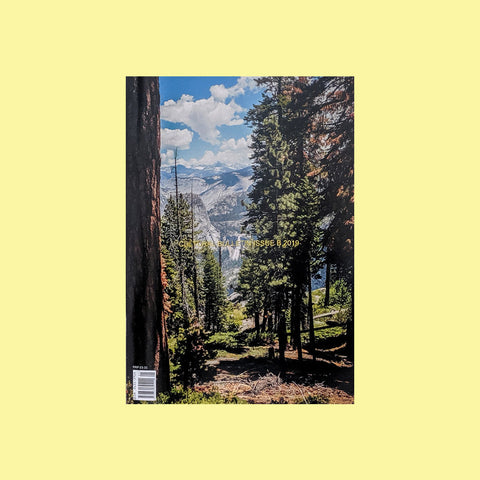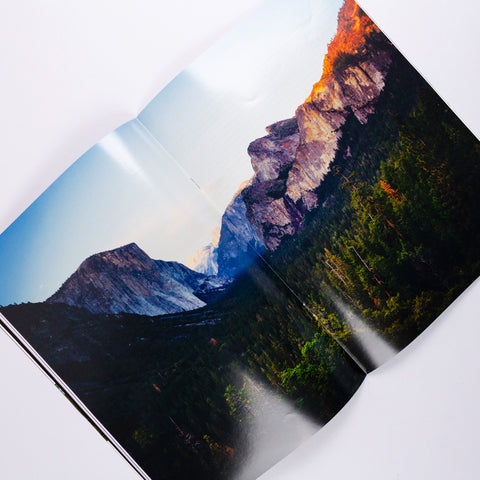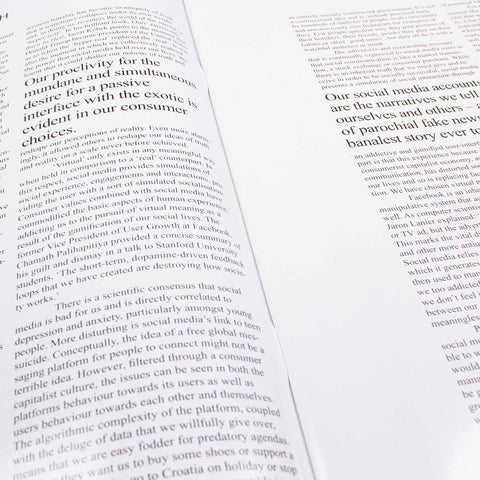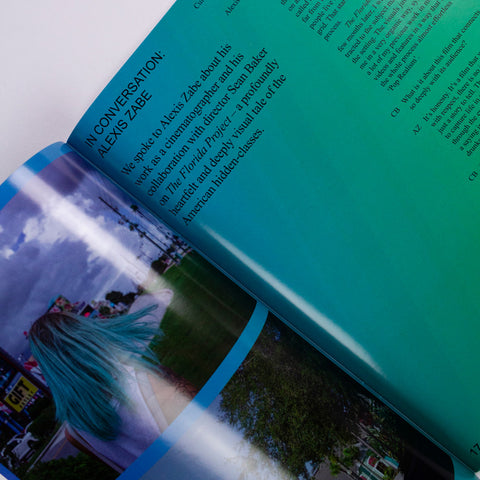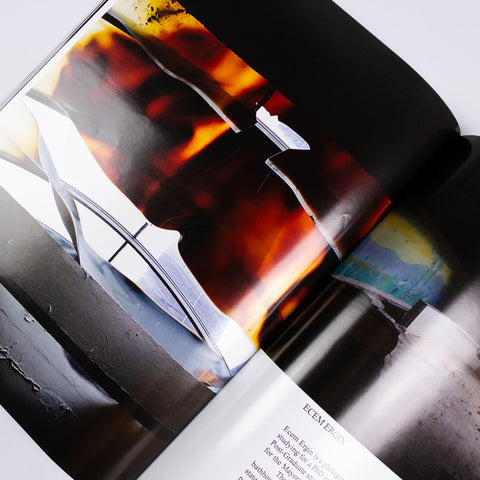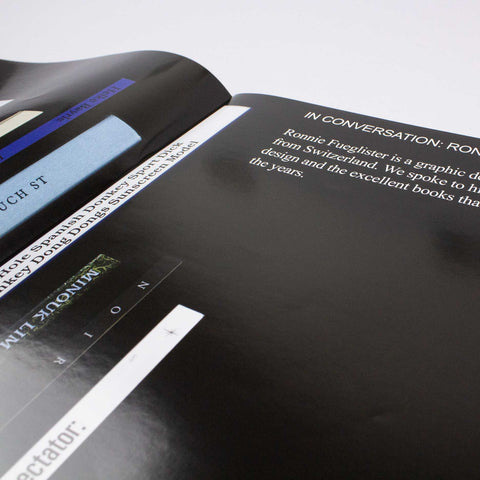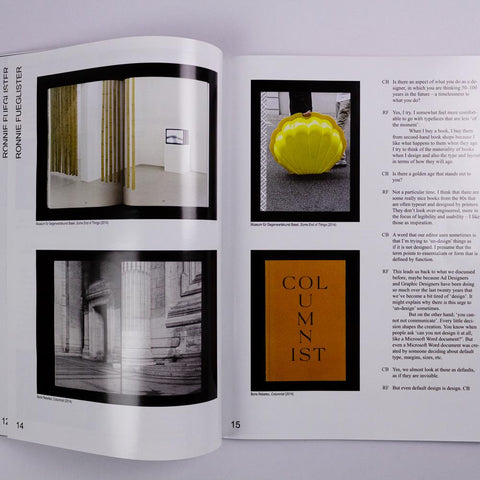 Cultural Bulletin Issue B 2019
€11.00
Cultural Bulletin is a quarterly magazine that provides an international view of creative work. We look to film, music, design and art as signifiers of our cultural moment and through conversation, review and curation, seek to offer a unique perspective.
Across Issue B, we explore the following questions:
What role does the virtual hold in relation to meaning?
What is un-design?
Where does nature begin and end and is their such thing as the artificial?
How is silence be expressed in sound?
How do we access the universal?
Why does the unseen and unspoken resonate in film?
Within the magazine, we speak to Dr Sylvia Xueni Pan, a scientist specialising in Virtual Reality. Ronnie Fueglister, a designer who produces many books for the arts and cultural sector. Alexis Zabe, cinematographer for The Florida Project. Charles Williams, Palm d'Or Winner (2018) for Best Short Film. Axel Willner aka electronic musician, The Field.
As well as reviews in the best experimental film and music over the past six months
Staple bound 210 x 297 mm 56 pages