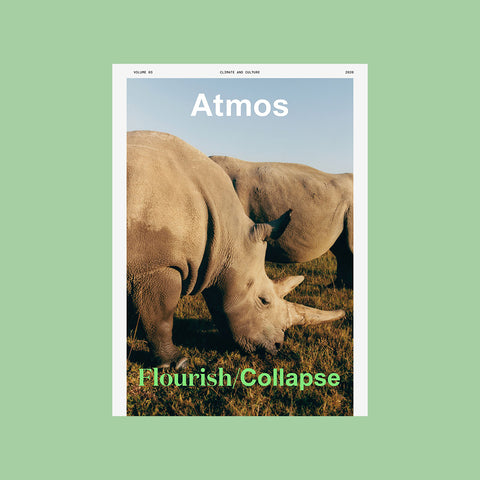 Atmos Volume 03 – Flourish/Collapse
by Atmos
€22.00
Nature is a delicate balance of expansion and collapse, flourish and famine, growth and decay. Have human beings permanently disrupted this cycle, throwing the wheel off its axis, or are we just paving way for the next species to thrive? Is it still possible for us to return to a point of flourishing without collapse? Explore these questions with the Extinction Rebellion, the women warriors of the Amazon, and more of our heroes on the frontlines of conservation. Featuring contributions from Sylvia Earle, Elizabeth L. Cline, Ben Toms, Sam Rock, Stefanie Moshammer, Liliana Merizalde, Kristin-Lee Moolman, Gareth McConnell, Pieter Hugo, Simon Armitage, and more.
Atmos is an exploration of climate and culture, a biannual magazine and digital platform curated by an ecosystem of adventurers, creatives, and journalists dedicated to pioneering progress around the world.
Welcome to the Atmosphere.