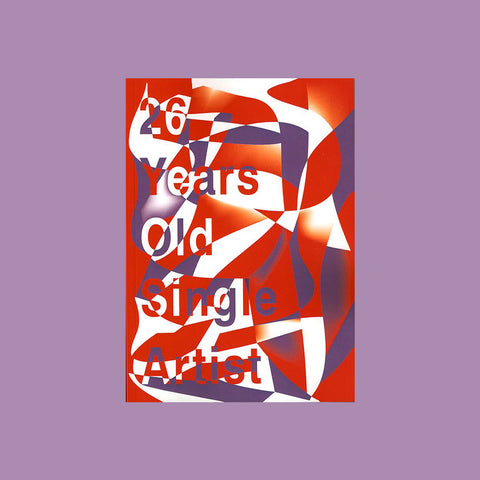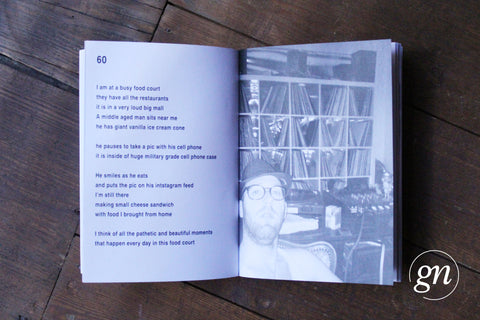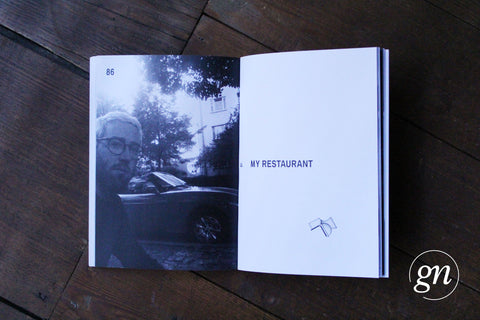 26 years old single artist
€8.00
"I dream of flying
I am a molecule so small
no one can see me
I watch people while they toilet"

The edition contains 26 poems by Montreal multi-media artist Jason Harvey, interlaced with plenty of never-before-seen selfies and Japanese ideograms. It was released at Das Gift in Berlin, kicking off a further instalment of Shameless/ Limitless with fellow Canadian Kevin Halpin behind the decks. The event's climax was an exclusive musical lecture performance reading by the author, accompanied by Adam Byczkowski on the keyboard. Thank you to Hamburg's Riesling Type for making their exquisite RT Obligat typeface available for the use in this publication.