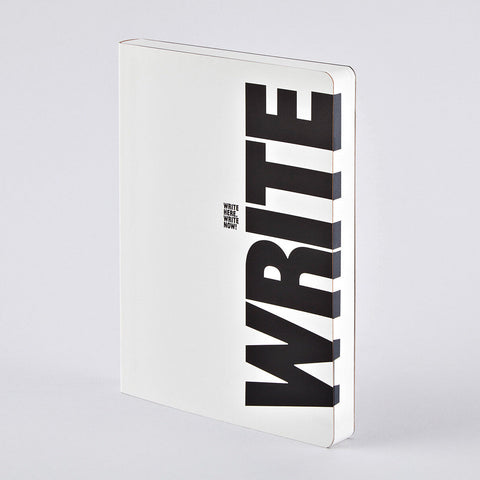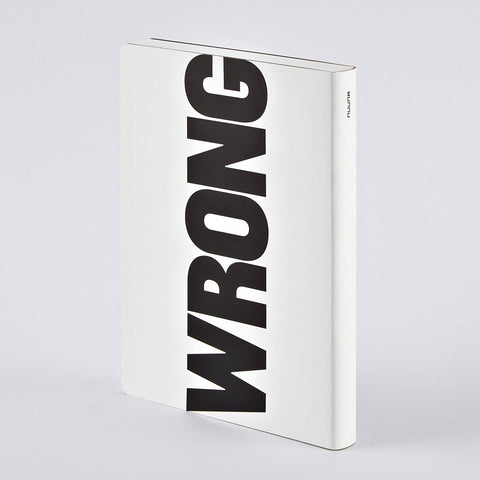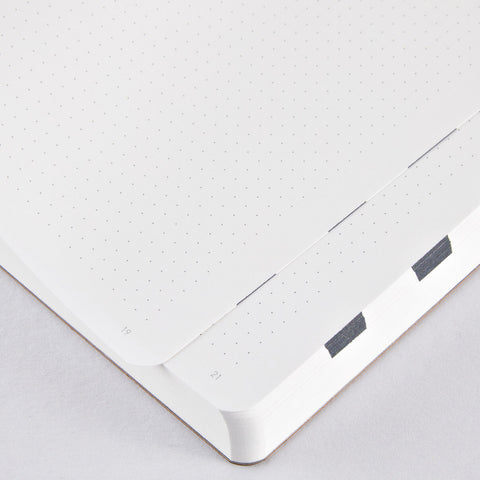 Write/Wrong – Graphic Notebook L
by nuuna
€28.50
This notebook is as puristic as it gets. Without the cover motif, it would be hard to distinguish front from back, up from down. The inside though is exquisite: 256 pages of the finest premium paper, bound between white recycled leather. You're always right with this book.

256 pages, 16.5 x 22 cm, 120g premium paper, 3.5 mm grey dot grid
NOTEBOOKS ARE DAILY COMPANIONS, KEEPING OUR IDEAS SAFE AND THIS IS HOW THEY SHOULD LOOK LIKE.
That's why nuuna not only makes notebooks to write ideas in, but to look like they've had an idea themselves. nuuna is part of brandbook's premium collection and their label, through which they live their dedication for books. brandbook has specialized in producing notebooks, image books and calendars for corporate customers for over two decades. nuuna combines this expertise with a passion for creativity and design: a fusion of traditional bookbinding, special materials and innovative finishing techniques. In their Frankfurt based studio, they develop new book concepts, testing materials and finishing processes with great attention to detail. Their purpose; to consistently interpret each book in a brand-new way. The inspiration comes from the things they love most: architecture, fashion, literature, art and design.