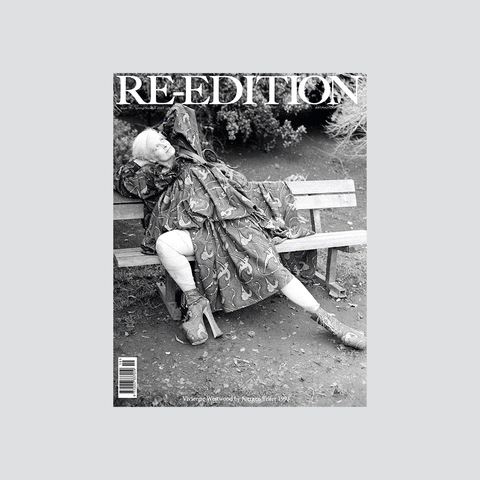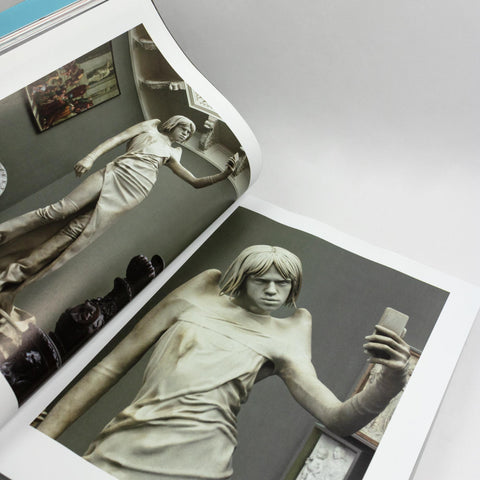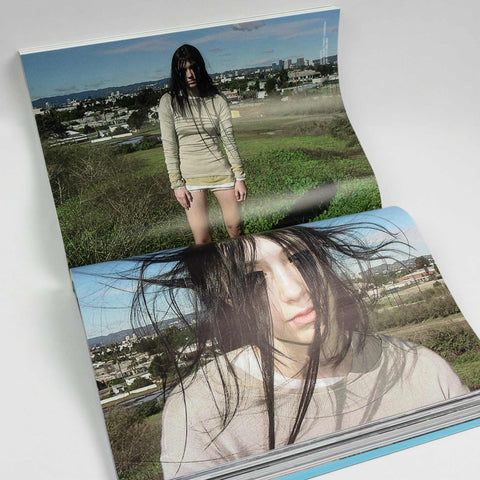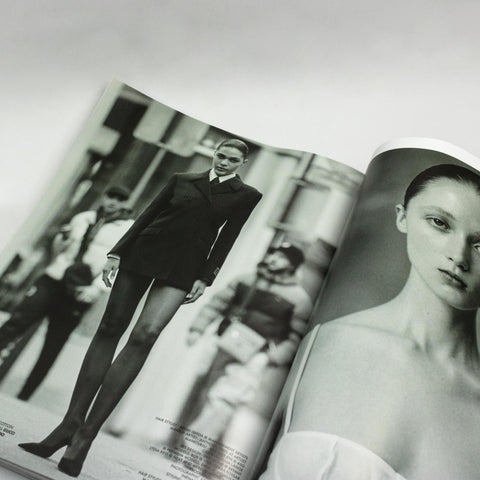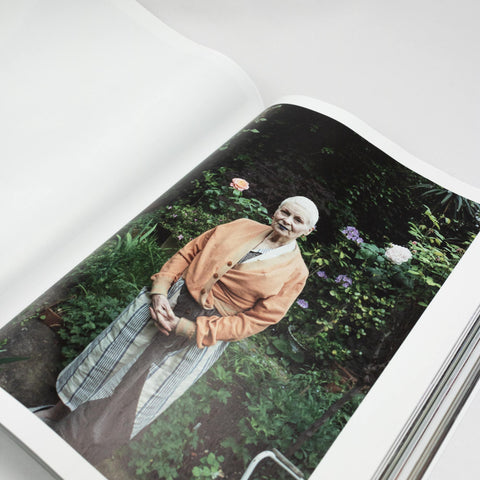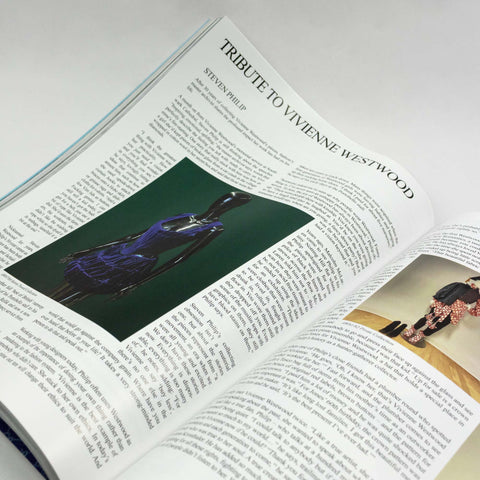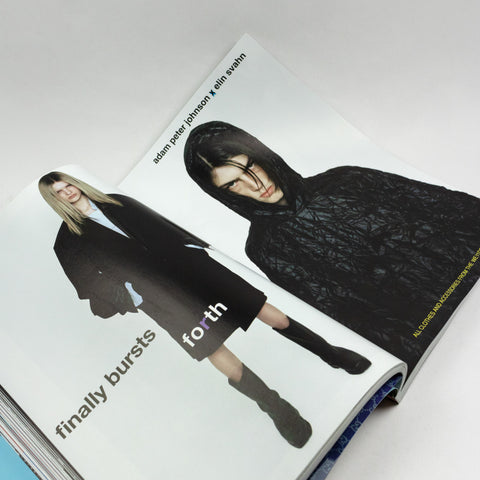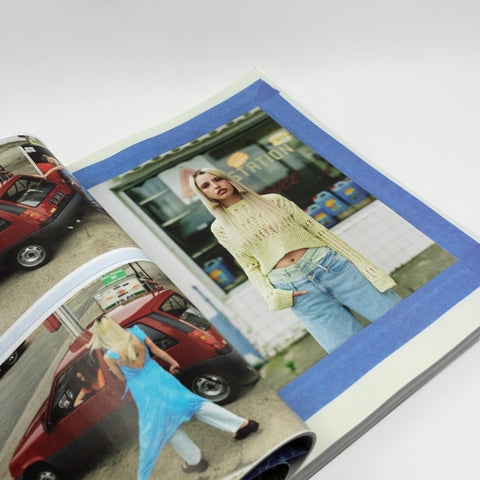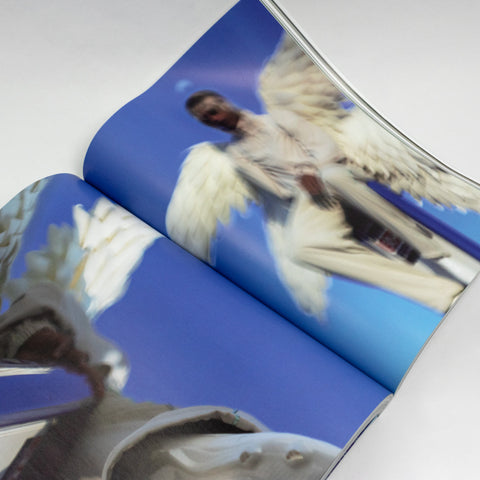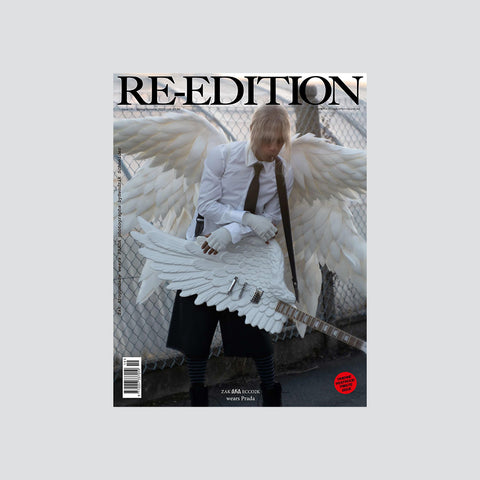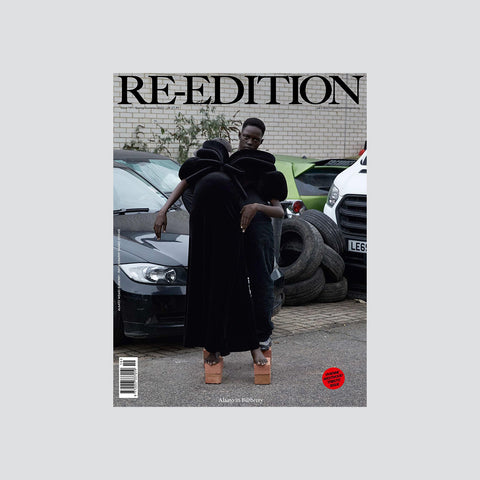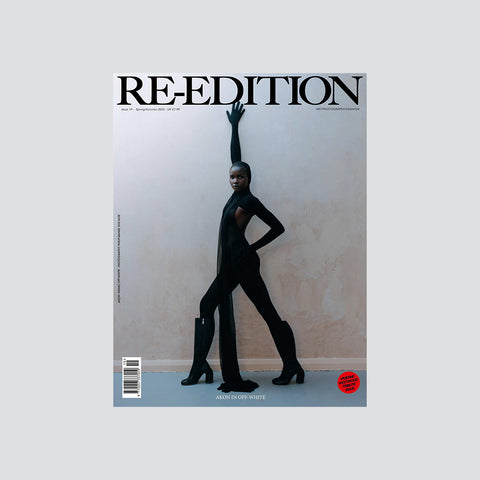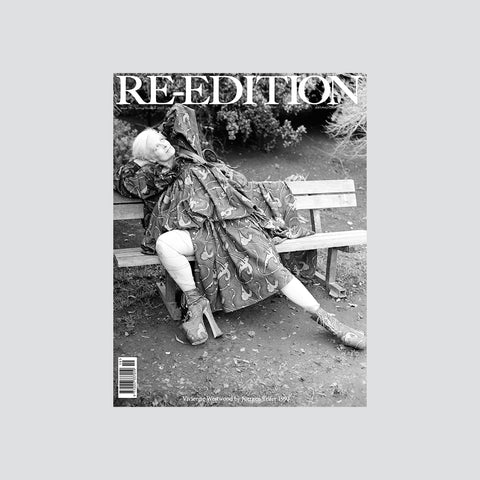 Re-Edition Issue 19 – Vivienne Westwood Tribute
by Re-Edition
€19.90
Re-Edition is a publication from the UK showcasing some of the best art and fashion photographers at the moment, mixing rare archive and new material in the most exciting format. Visually challenging, the magazine creates iconic collaborations with some of the most interesting artists, photographers and designers. Beautifully laid out and printed on the highest quality sustainable paper, it sets new standards and enriches the magazine culture, hungry for this type of more real and honest publication.
Re-Edition SS23 is here, empowering the most thought-provoking personalities on the international cultural scene. From Fashion legends to contemporary Art and photography mavericks. With a Special Tribute Issue to Vivienne Westwood, and her groundbreaking legacy, we present portraits spanning 29 years by long standing collaborator Juergen Teller. Plus heart felt tributes by fellow culture shifters Tracey Emin, Helena Bonham Carter, John Sauven, Naomi Campbell, Kim Jones, Stephen Jones and many more.

Also In the issue, multi Award-winning costume designer Sandy Powell talks the inner workings of her defining practice whilst enjoying her moment before the lens of visionary American photographer Alec Soth. Having recently joined the list of Jonathan Anderson's muses, she is dressed in full Loewe.

Trailblazing stylist-cum-editor-in-chief Ib Kamara gets personal remembering the genuine nature and boundless talent of the late Louis Vuitton creative director and Off-White founder Virgil Abloh. His first collection for Off White is brought to life by Philip-Daniel Ducasse.

Hypnotising photographer Moni Howarth and stylist Lotta Volkova come together on a new grainy, surreal fashion story, leveraging storytelling and suspense to immerse viewers in their parallel, bizarre universe. Eclectic multidisciplinary artist Zak Arogundade is the artist behind the absorbing music sensation known as Ecco2k, captured in an electrifying shoot by photographer Hendrik Schneider.

Elsewhere, Re-Edition's uncompromising ambassador and Balenciaga's muse Eliza Douglas immortalises Artist JamianJuliano-Villani and Ruby Zarsky, the faces behind NYC's ultimate Art venue, O'Flaherty's as they take over the Big Apple.