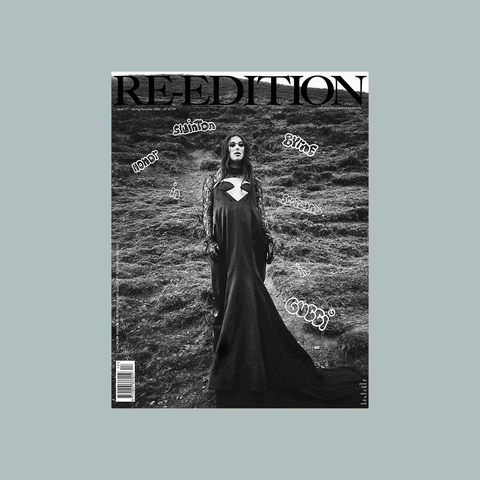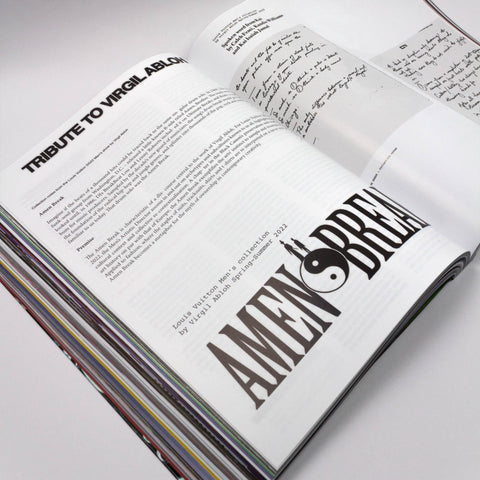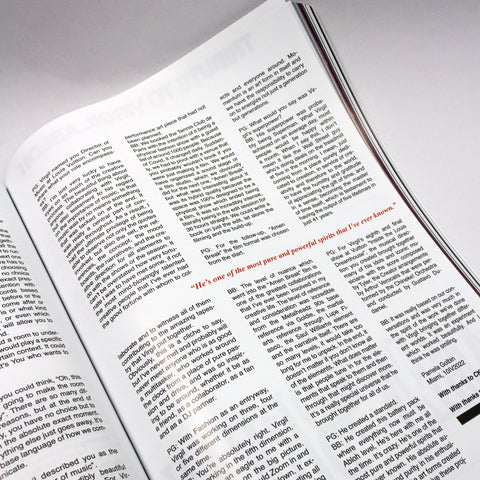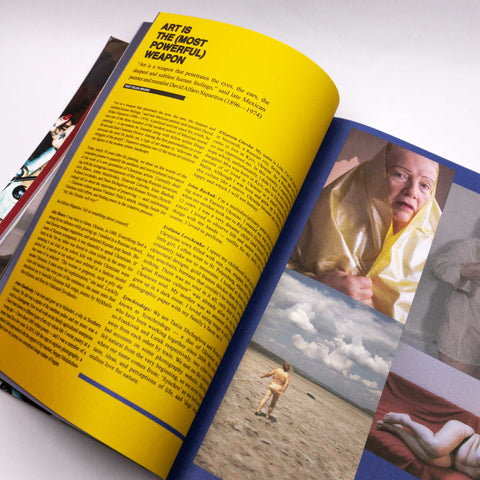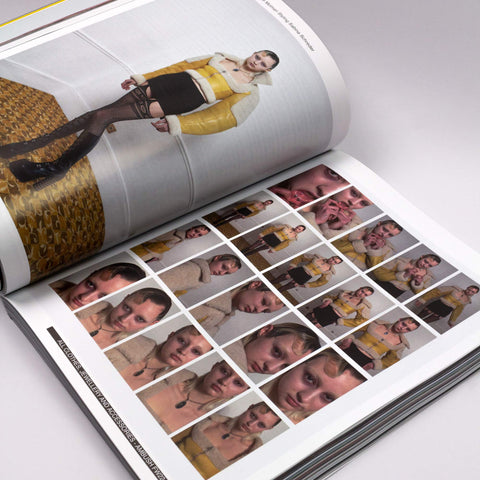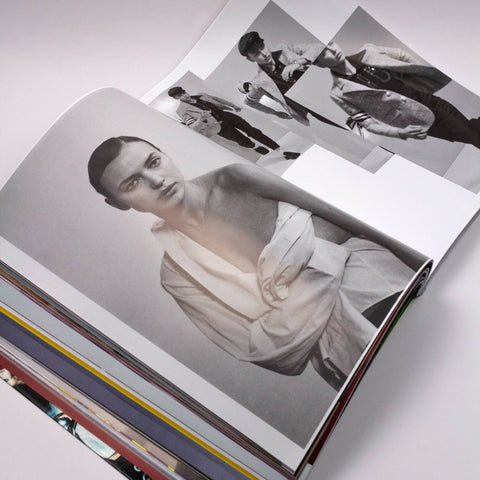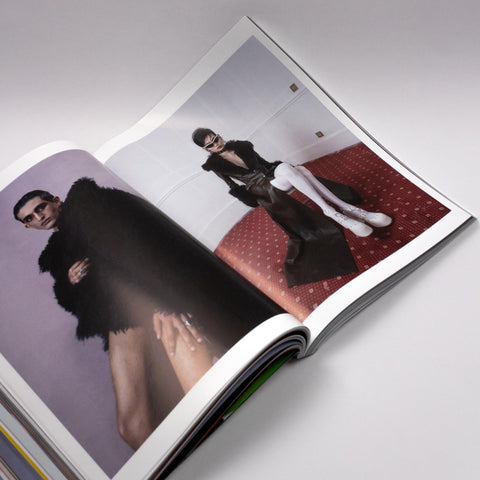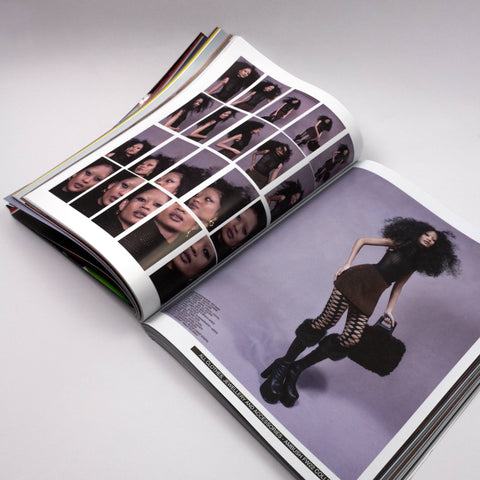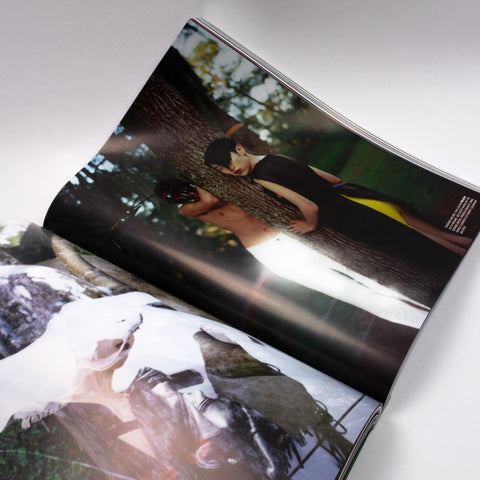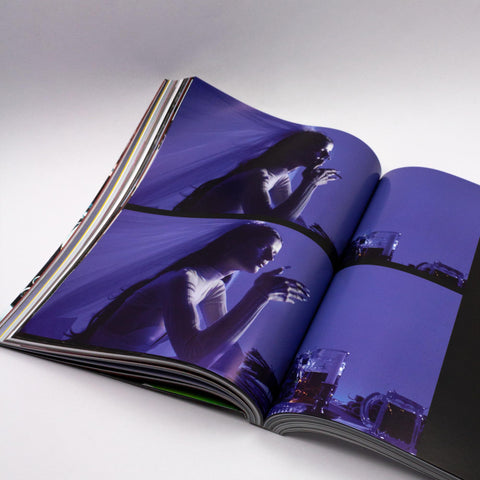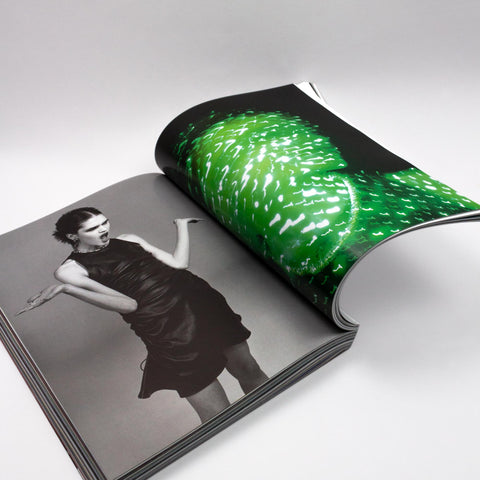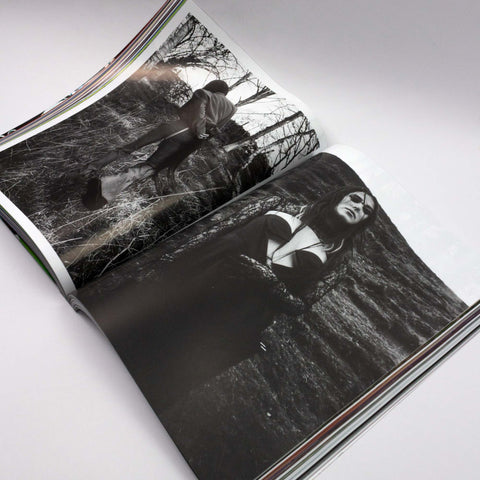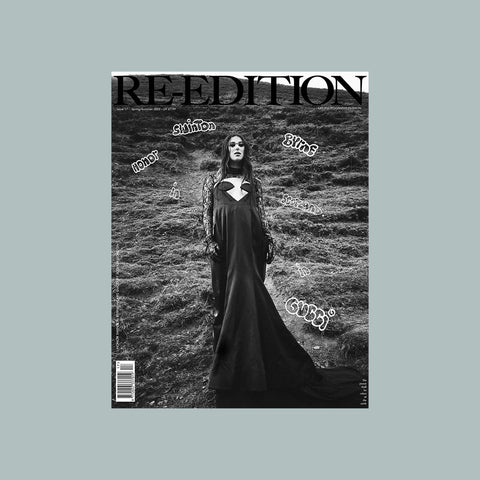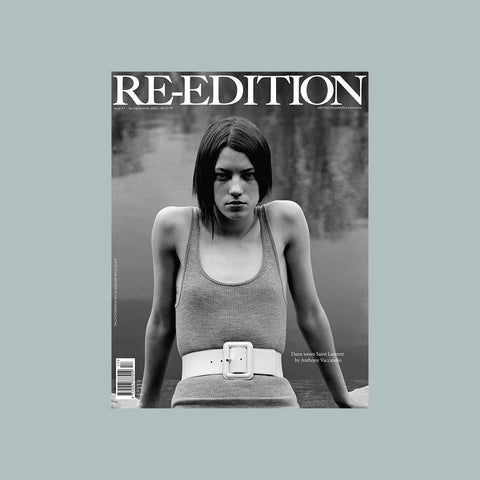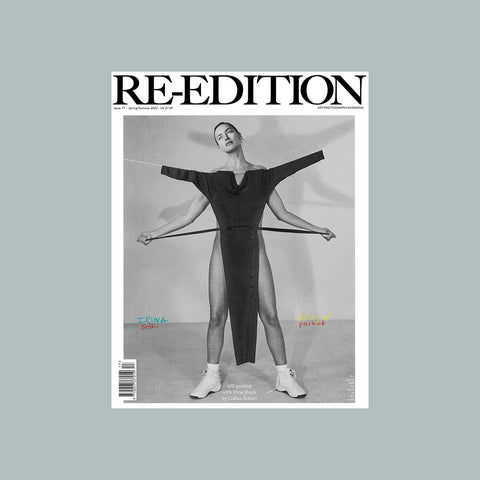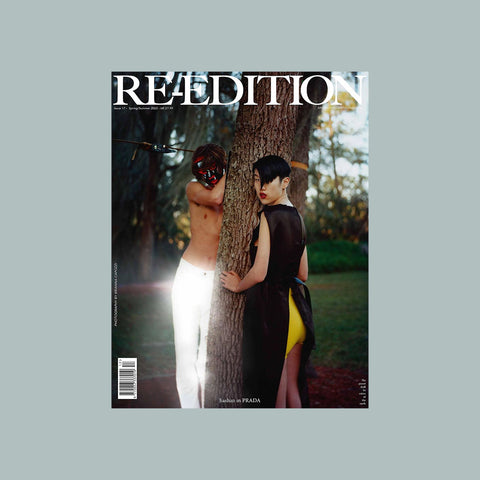 Re-Edition Issue 17
by Re-Edition
€19.90
Re-Edition is a publication from the UK showcasing some of the best art and fashion photographers at the moment, mixing rare archive and new material in the most exciting format. Visually challenging, the magazine creates iconic collaborations with some of the most interesting artists, photographers and designers. Beautifully laid out and printed on the highest quality sustainable paper, it sets new standards and enriches the magazine culture, hungry for this type of more real and honest publication.
RE-EDITION LAUNCHES ISSUE 17 WITH A TRIBUTE TO VIRGIL ABLOH

Former Louis Vuitton creative director and Off-White founder Virgil Abloh (1980-2021) was a true force of nature; someone whose brief, yet trailblazing passage on earth was enough to revolutionise not only the fashion industry he worked within but the whole understanding of what culture means today. In this due, poignant tribute to the fashion pioneer, some of Virgil's key collaborators share their personal and transformative experiences with Virgil in homage to his groundbreaking work for the house of Louis Vuitton. Re-Edition's tribute to the late fashion designer and entrepreneur re-evokes his genius through selected Archival pieces taken from Virgil's 1st collection up to his last AW22 show for Louis Vuitton. Featuring Kai Isaiah-Jamal, Pa Salieu, Saul Williams, Wu Tsang, Slawn and Benji B.
+ Re-Edition join Givenchy's creative director Matthew M. Williams as he retraces his first two years at the house in conversation with fashion writer Susanne Madsen. Describing his appointment as a dream come true, Givenchy's first American designer talks drawing inspiration from the opposites that constitute his vision of fashion. Documented by Hugo Comte and styled by Betsy Johnson, his Givenchy's SS22 collection is the protagonist of Three Rituals

American painter and performer Eliza Douglas is chameleonic in Orgy of the Sick, her latest Re-Edition story powered by Balenciaga. Comprising self-portraits directly shot by the artist herself with styling by Suzanne Koller, this kaleidoscopic fashion story will instantly immerse you in a surreal, slightly disturbing yet undeniably eye-catching universe where the Balenciaga Archive and its SS22 collection are reinterpreted through a myriad of characters and parallel stories.

In a different part of the same fashion universe, culture-defining photographer Alasdair McLellan and stylist Alice Goddard come together in Hate Your Drug, a fashionable portrayal of youth imbued with the bold eccentricity of a diverse cast of models. Elsewhere, actress Honor Swinton-Byrne takes GUCCI's SS22 collection to the alluring, rural hills of her native Scotland. Framed by Joshua Gordon the star of The Souvenir (2019) and The Souvenir Part II (2021) appears in a raw, captivating editorial deeply inspired by the shades and elements of nature - London-based filmmaker and visual artist Josiane Pozi is a star in the making. Here lensed by Lengua and styled by Taylor Thoroski, the multifaceted talent lets readers step into her lo-fi, vibrant world. + Ukraine's most inspiring artists and image-makers — from photographers duo Synchrodogs to Artem Humilevskiy and Elizaveta Litovka — in conversation touching upon the importance of preserving Ukrainian culture - Maaike Klaasen and friends takes Bottega Veneta's SS22 collection by designer Matthieu Blazy for a spin, in a story lensed by Oliver Hadlee Pearch.