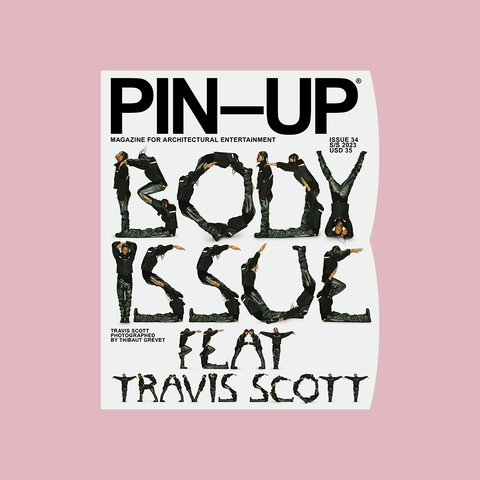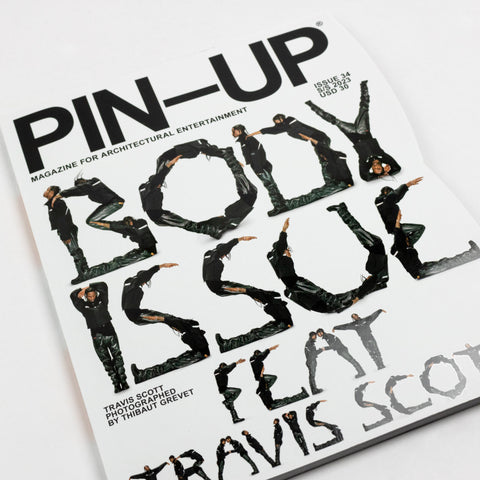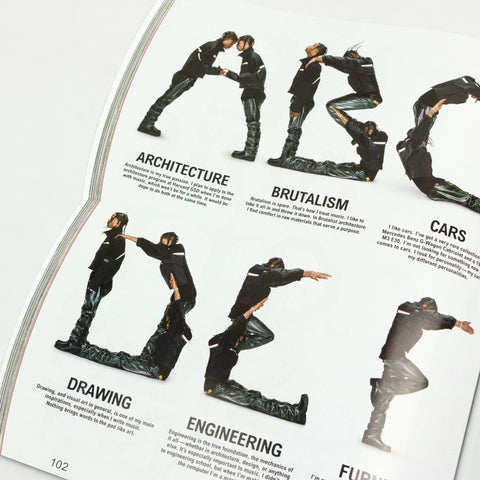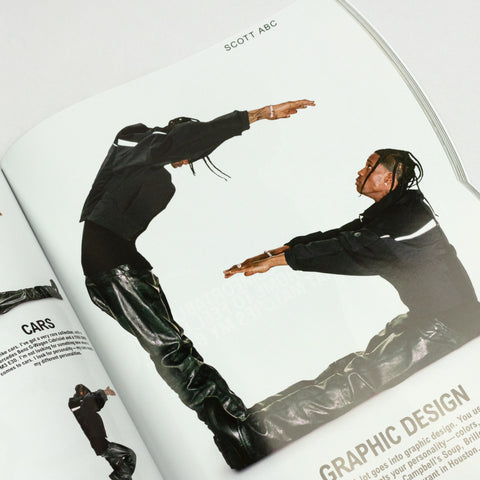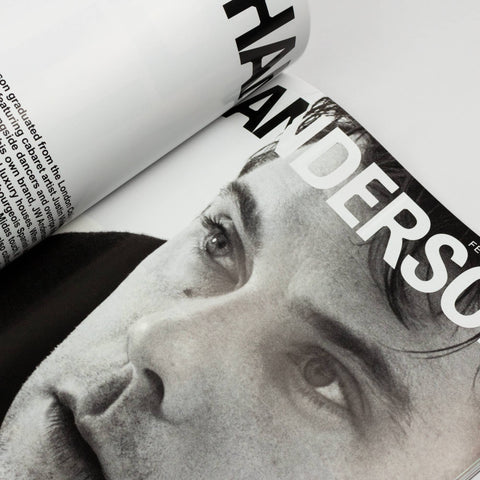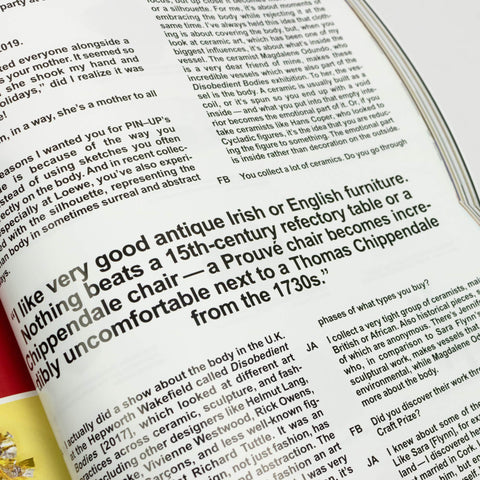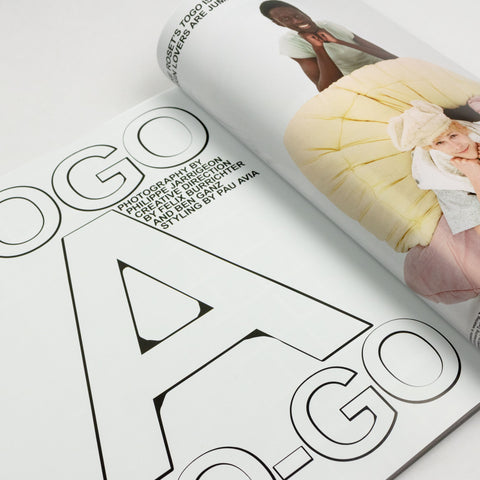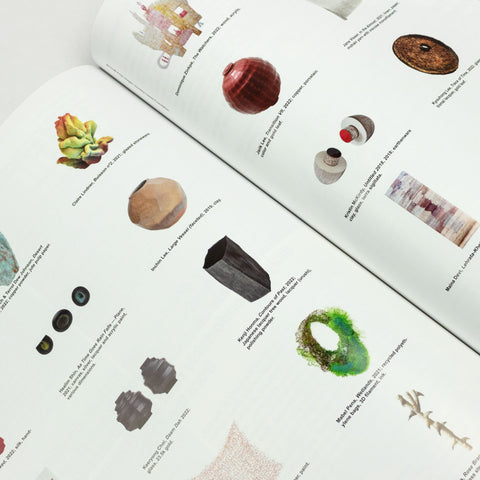 Pin-Up Issue 34 – Body feat. Travis Scott
by Pin-Up
€25.00
Summer 2023
It all comes back to the body, right? Over the past decades, the conversation about human bodies has shifted through spaces, vocabularies, and theories. In this issue, PIN–UP dresses down the human form and its politics to examine a moment that, for a long time now, has been considered through the vehicle of architecture. We hope to create new points of reference through intimate conversations and posits of self-reflection.

ON THE COVER:
TRAVIS SCOTT
The Houston-born artist spells out his design principles from A to Z.
Photography by Thibaut Grevet
Creative Direction by Ben Ganz

JONATHAN ANDERSON
The Northern-Irish designer on the body, craft, and his obsessive urge to collect.
Interview by Felix Burrichter
Portraits by Marc Asekhame

MARVA GRIFFIN
The "godmother of Italian design" recounts her journey from childhood in El Callao to her career in Milan where she became the founder of SaloneSatellite.
Interview by Michelle Joan Wilkinson
Portraits by Jeremy Liebman

MARTINO GAMPER & MAX LAMB
Two designers' manic production and deconstruction of chairs and other work rivals the pace and ethos of industrial production.
Interview by Emmanuel Olunkwa
Portraits by Bolade Banjo

Also in the issue: PIN–UP's Editor, Emmanuel Olunkwa interviews artist and film director Matthew Barney. Artist June Leaf converses with Hans Ulrich Obrist on her creative process and the recurring motif of the body in her work. Victoria Camblin quizzes creative director Ferdinando Verderi and Norwegian artist Sissel Tolaas, known for her olfactory inventiveness. Welsh curator and gallerist Alex Tieghi Walker of Tiwa Select is interviewed by Michael Bullock. Also in the issue: A Peterson Rich Architects portfolio by Adrian Gaut, and Keywords with historian Lucia Allias, curator Mario Ballesteros, and author Lauren O'Neill-Butler.
Essays in the issue include Drew Zeiba's contextualization of discourse around "the body" in architecture from the late 80s to Y2K, Layla Fassa's contemplation of pharmaceutical body modification and molecular architecture, and Whitney Mallett's response to artist Julie Becker's multimedia exploration of interior spaces and their psychological resonances.
The only biannual Magazine for Architectural Entertainment
PIN–UP is a magazine that captures an architectural spirit, rather than focusing on technical details of design, by featuring interviews with architects, designers, and artists, and presenting work as an informal work in progress – a fun assembly of ideas, stories and conversations, all paired with cutting-edge photography and artwork. Both raw and glossy, the magazine is a nimble mix of genres and themes, finding inspiration in the high and the low by casting a refreshingly playful eye on rare architectural gems, amazing interiors, smart design, and that fascinating area where those areas connect with contemporary art. In short, PIN–UP is pure architectural entertainment!