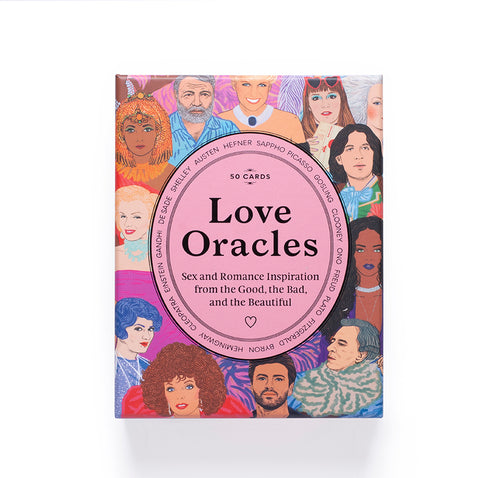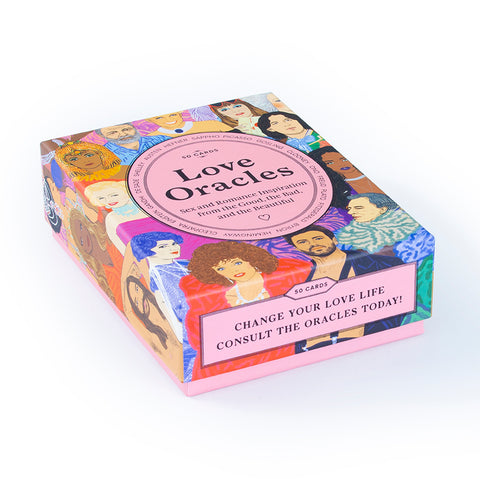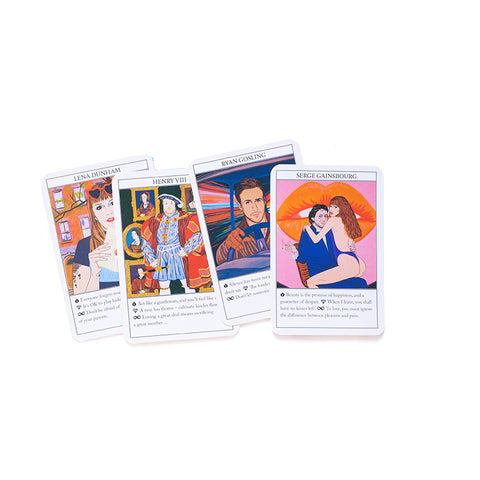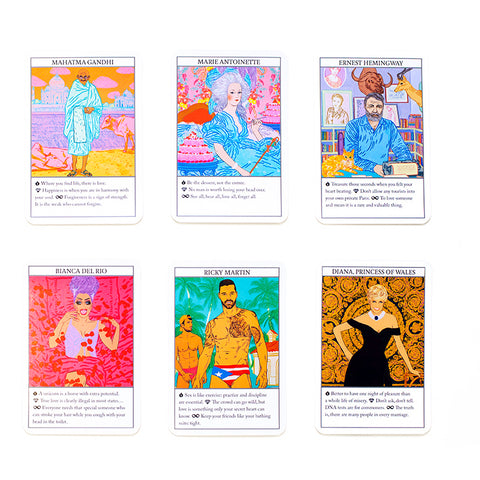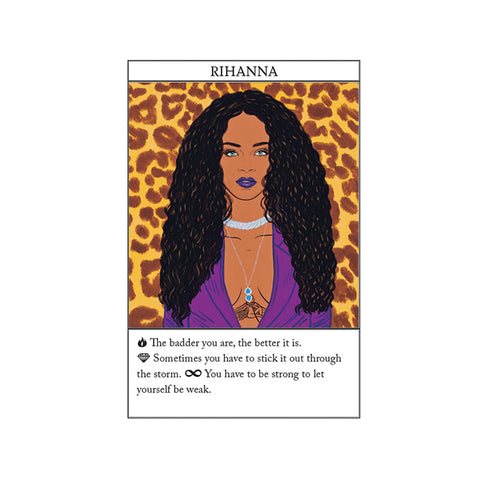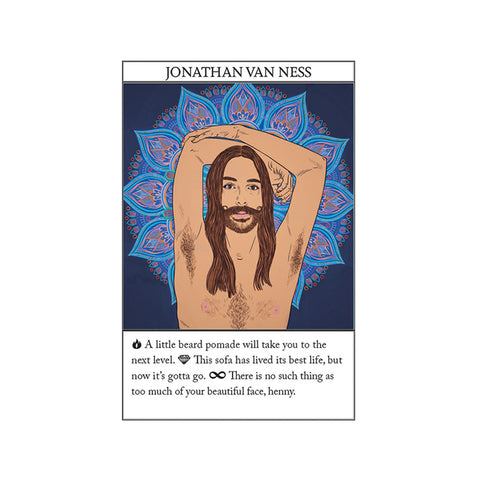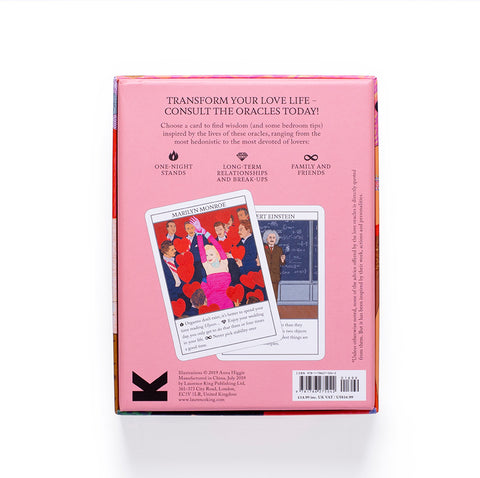 Love Oracles – Sex and Romance Inspiration from the Good, the Bad and the Beautiful
€17.50
Love Oracles is a charming and engaging deck of cards designed to guide and inspire.
Horoscope aficionados, astrology enthusiasts, and star-crossed lovers can use the Love Oracles to ask history's most famous lovers for advice on romantic life and relationships.
Struggling to meet the right partner? Worried your powers of seduction are lacking somewhat? Want to improve your relationships with family and friends? Elizabeth Taylor, Shakespeare, and a host of famous lovers are here to help. Simply select any card from the pack, choose the oracle's advice on one-night stands, long-term relationships and break-ups, or family and friends and any obstacle becomes surmountable. 
Wondering what qualities are most important to look for in a long-term partner? Get Jane Austen's guidance. Longing for someone to sweep you off your feet? Ask Casanova for help. And if you're curious whether you should try something new in the bedroom? Rihanna just might have your answer.
The perfect gift for those looking for a lighthearted break from tarot cards and the a fitting activity for Valentine's Day.
Get advice and inspiration from the likes of:
Lord Byron
Lena Dunham
George Clooney
Joan Collins
Jonathan Van Ness
Serge Gainsbourg
George Michael
Yoko Ono
Sigmund Freud
Zelda Fitzgerald
Casanova
Contains 50 illustrated cards. Size: 159 x 119 mm.
Freelance illustrator Anna Higgie lives and works in Bristol, UK. Her clients include British Vogue, Vanity Fair, Converse, the Guardian and the Financial Times.