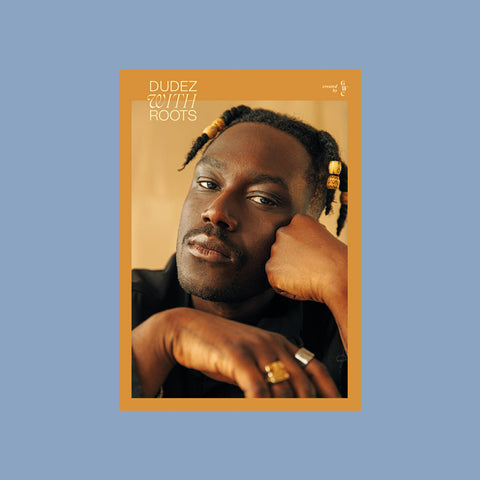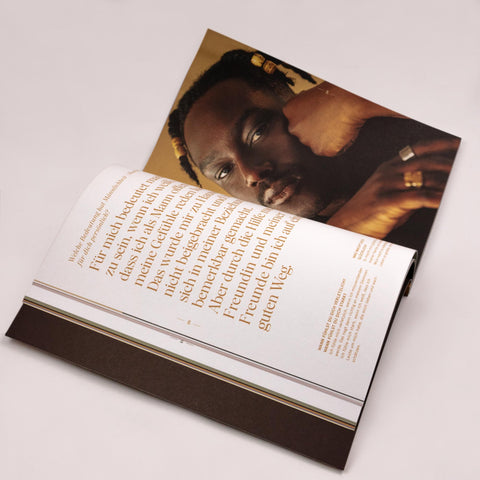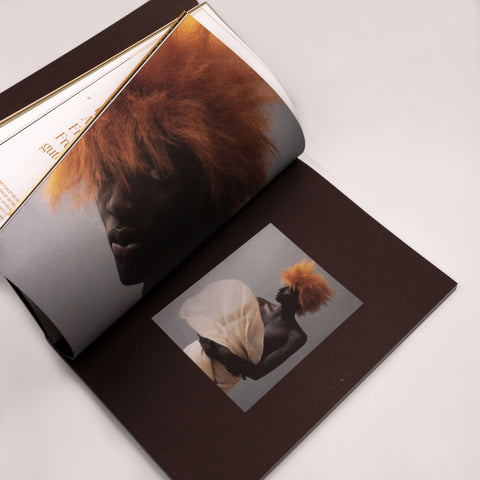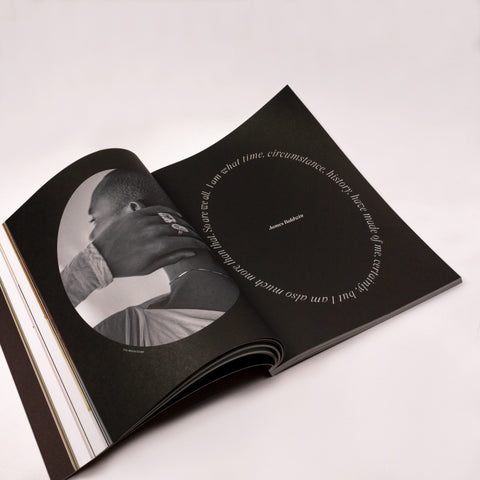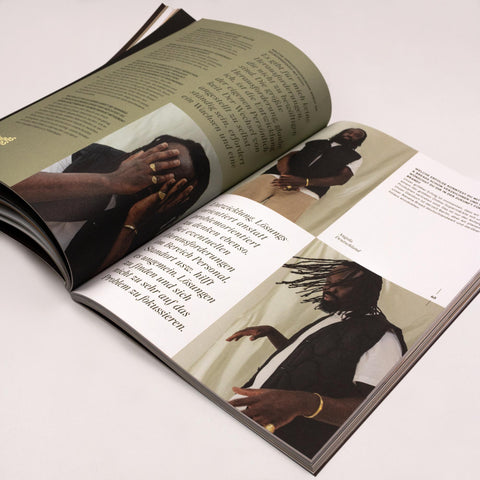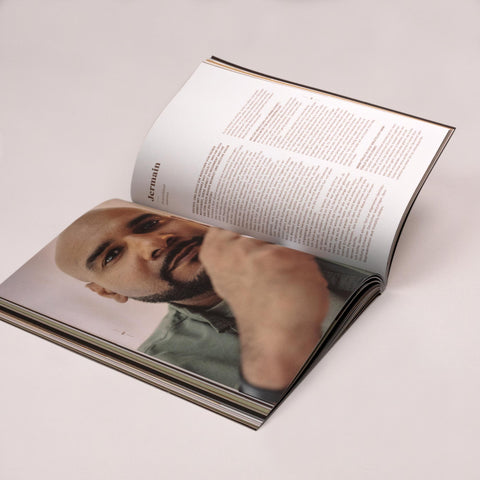 Dudez with Roots – GWC Special Edition
€32.00
GURLZ WITH CURLZ möchte in Zusammenarbeit mit Jonas Soho, von TRIBES PR in diesem besonderen Projekt namens DUDEZ WITH ROOTS einen Safer Space für Schwarze Männer schaffen. Es soll Stereotypen etwas entgegen-gesetzt werden und Schwarzen Männern die Möglichkeit geben, selbst über ihre Erfahrungen und Identitäten zu sprechen. Auch hier geht es, wie bei GWC, darum ihnen mit diesem Projekt einen Raum für Austausch und Ver-netzung zu ermöglichen. Beides wird in der Special Edition DUDEZ WITH ROOTS auf die männlichen Erfahrungen adaptiert. Ziel ist es Schwarzen Männern und männlich gelesenen Personen ebenfalls Räume in Deutschland zu schaffen, ein Netzwerk aufzubauen und sie sichtbar zu machen. 
Ihre Belange und Gedanken werden nicht nur in der Installation visualisiert, sondern auch textlich, in Form von Steckbriefen und Interviews in der Special Edition des GWC Print-Magazins als "DUDEZ WITH ROOTS"-Ausgabe, festgehalten. In einer zweitägigen Ausstellung in den Räumlichkeiten on TRIBES Berlin und auf ca. 140 Seiten möchten wir den Männer Fragen zu Männlichkeit, Rassismus, Emotionen, ja dem Leben und ihrer Perspektive darauf, stellen und festhalten.
Das GURLZ WITH CURLZ Magazin bietet Raum und Sichtbarkeit für die Erfahrungen Schwarzer Frauen in Deutschland in den unterschiedlichsten Bereichen.